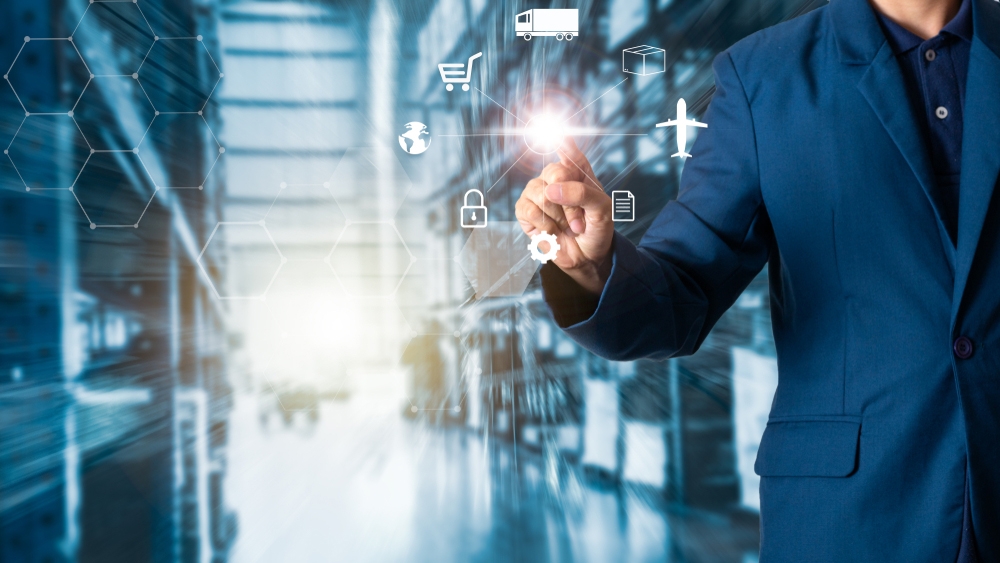 https://hkmb.hktdc.com/en/MTA4OTc3MDI5Nw
Japanese Business Perspectives: Hong Kong-Facilitated GBA Fintech Opportunities
Interview with Min Zhu, CEO of BYFIN (SBI Group)
Corey To
Covid-19 has disrupted supply chains around the world and posed cash flow problems for many small and medium-sized enterprises (SMEs). Meanwhile, the rapid development of fintech has facilitated greater utilisation of technologies such as artificial intelligence (AI) and blockchain, leading to innovations in supply chain finance. Hong Kong, as a leading international trade and financial centre, is an ideal location to develop fintech solutions for supply chain finance.
Headquartered in Hong Kong, BYFIN Co., Limited is a subsidiary of SBI Holdings, a Japanese internet-based financial conglomerate. In 2021, BYFIN launched a deep-tier supply chain finance platform in collaboration with Singapore-based fintech company RootAnt Group, with plans to use Hong Kong as base to expand its local and Greater Bay Area (GBA) business. 
HKTDC Research interviewed Min Zhu, CEO of BYFIN, to find out more about Hong Kong's edge in the supply chain finance market, as well as the opportunities that Hong Kong offers to Japanese businesses.
Challenge Brings Opportunity 
BYFIN was incorporated in Hong Kong in 2017 as a subsidiary of Japan's SBI Group. In 2021, it joined forces with RootAnt to launch a deep-tier supply chain finance platform. 
Supply chain finance leverages the credit standing of a large anchor enterprise in the supply chain, in order to back the financing needs of upstream and downstream SMEs that often struggle to raise finance with limited collateral. BYFIN's platform uses blockchain technology to keep track of the accounts receivable and other data of anchor enterprises and upstream suppliers, so that receivables can be traced, authenticated, split and transferred on the distributed ledger to provide zero-collateral financing for SMEs. Compared to traditional financing, blockchain supply chain finance enhances the flow of information throughout the supply chain, improves risk management and reduces financing costs. This improves SMEs' access to working capital, while also increasing the transparency and resilience of the supply chain. 
In Zhu's opinion, recent disruptions to the global supply chain were in fact an opportunity for BYFIN to launch its new supply chain finance service. He explained: "As the pandemic delayed shipments, increased transport costs and disrupted factory production, pressures have been mounting on suppliers' cash flows. It is important to ensure that supply chains operate smoothly, so supply chain finance will naturally play a significant role. Of course when the economic environment deteriorates, bad debts inevitably arise, so it is up to financial institutions to conduct adequate screening and risk management, based on customer data analysis, in order to make the right decisions and seize market opportunities." 
Hong Kong Facilitates Business Expansion
Currently, BYFIN mainly targets SMEs in Hong Kong and mainland China that are engaged in import and export trade. Zhu believes that Hong Kong, as an international trade and logistics hub, plays a crucial role in connecting the mainland and overseas markets. "Many of our clients have manufacturing bases and suppliers in mainland China, but their trading activities, such as contract formation and settlement with overseas businesses, are done in Hong Kong, so most of their financing needs arise in Hong Kong. Since supply chain finance is fundamentally geared towards the real economy, Hong Kong's trading activities are very important for the application of fintech in this area."
Hong Kong's open financial market and sound financial infrastructure are major attractions for fintech companies based in the international financial centre. Zhu explained: "Hong Kong's business environment, with its free flow of capital and robust financial system, suits us very well as a provider of innovative supply chain finance solutions." 
Gateway to the GBA Market  
BYFIN has offices in both Hong Kong and Shenzhen. Zhu pointed out that Hong Kong's connectivity with other cities in the GBA is key to regional business expansion, which is also the main reason why BYFIN is based in Hong Kong. He said: "Having bases in both Hong Kong and Shenzhen gives us greater clarity and convenience in terms of legislation, communication, capital flows and more. It improves flexibility and helps us better satisfy our clients' needs. 
"To us, Hong Kong is an excellent bridge for foreign investment into mainland China, especially in the GBA where business activities are thriving. The GDP of the Guangdong province alone already surpasses that of many countries. Hong Kong serves as a gateway to the GBA, helping financial firms like us capitalise on the business opportunities that arise." 
Future Outlook 
Zhu thinks that human resources is key to Hong Kong's ability to maintain its competitive edge. "Overall, Hong Kong's business environment is very friendly to foreign companies like ours, although cost control, especially for rent and labour costs, is always an important consideration for any business. We hope Hong Kong can continue to offer a competitive environment in its talent pool, allowing for greater diversity and maintaining a good cost-performance ratio for business activity." 
Zhu also hopes that Hong Kong can maintain its communication efforts and facilitate the exchange of information overseas, saying: "Our company executives and investors in Japan have been unable to visit Hong Kong for a long time due to Covid-19, which makes it difficult for them to assess the latest situation and opportunities in Hong Kong. I believe that, as long as we continue to deliver timely insights and a track record of business success, we will be able to demonstrate to the Japanese business community that Hong Kong still has an outstanding business environment, and will continue to be a leading international trade and financial centre for the future."
Finance & Investment
Technology
Japan
Hong Kong
Mainland China
Japan
Hong Kong