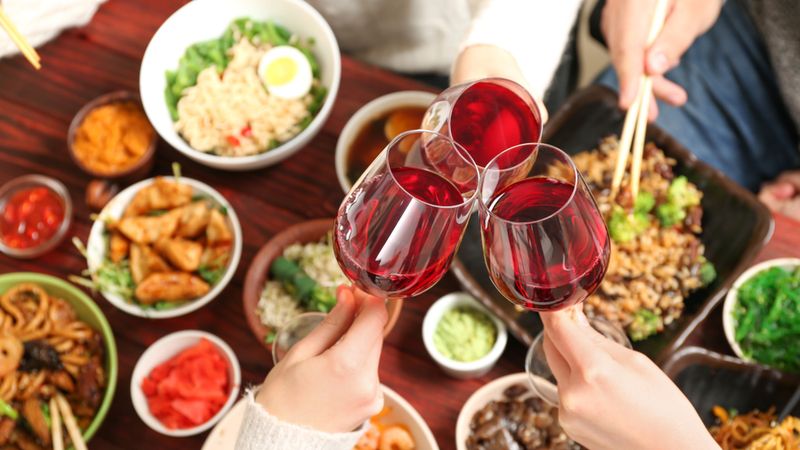 https://hkmb.hktdc.com/en/MTA2OTczMDMzMA
Opportunities in the Greater Bay Area Wine Market
Interview with Zhang Tiejun, Executive President of Shenzhen Liquor Industry Association
Alice Tsang
In recent years, there has been a growing interest in wine drinking amongst mainland Chinese consumers. However, during the Covid-19 pandemic, the mainland demand for imported wine weakened as banquets were cancelled and gatherings in restaurants and bars were banned. In 2019-2020, China's wine imports fell 25% year on year, to US$1.84 billion. As the pandemic situation eases across the mainland and life returns gradually to normal, wine consumption in the Greater Bay Area (GBA) is expected to resume its previous level. HKTDC Research interviewed Zhang Tiejun, Executive President of the Shenzhen Liquor Industry Association, to get an in-depth understanding of the latest development trends and opportunities in the wine market in mainland GBA cities.
Revived demand for wine
According to statistics released by Chinese Customs, the total value of China's wine imports in 2020-2021 dropped 7.5% from the previous year to US$1.7 billion. However, analysis of imports by country shows that wine imports from countries such as France, Chile and Italy all rose over 40%. On the other hand, imports of Australian wine recorded a sharp decline of 92%. The main reason was that from 28 March 2021 China's Ministry of Commerce levied anti-dumping duty at rates of 116.2% to 218.4% on wine imported from Australia1. This pushed up the retail price of Australian wine which in turn dampened consumer demand for it. Zhang said: "Wines imported from France, Chile and Italy have for some time occupied a leading position in the mainland market, and wines with a retail price of RMB100-200 are the most popular."
Major Wine Suppliers for China






2017
US$(million)

2018
US$(million)

2018/17
Change

2019
US$(million)

2019/18
Change

2020
US$(million)

2020/19
Change

2021
US$(million)

2021/20
Change

World

2,799

2,862

2.3%

2,453

-14.3%

1,836

-25.2%

1,698

-7.5%

France

1,103

1,070

-3.0%

704

-34.2%

512

-27.3%

755

47.5%

Chile

328

376

14.6%

346

-8.0%

222

-35.8%

332

49.5%

Italy

162

171

5.6%

159

-7.0%

117

-26.4%

167

42.7%

Spain

194

170

-12.4%

147

-13.5%

99

-32.7%

148

49.5%

Australia

728

781

7.3%

867

11.0%

713

-17.8%

56

-92.1%

Others

284

294

3.5%

230

-21.8%

173

-24.8%

240

38.7%

Source: Chinese Customs
Market characteristics
The rapid development of the nine mainland GBA cities, especially in such areas as innovative technologies, advanced manufacturing, start-ups and e-commerce, has attracted a great number of young people to migrate there. These young consumers are eager to experiment, and it seems their presence is the reason for the rise in consumption of wines in the mainland GBA region. Zhang said: "Although mainland GBA consumers still prefer red wine, their penchant for trying new things has enhanced their interest in whiskey, Japanese sake and beer. At the same time, wine consumption there has been moving upmarket and the demand for fine wine and famous chateaux wine is high. Consumer demand for champagne, sparkling wine and rosé is also rising.
This is probably because female consumers in the region are increasingly going after light and sweet wine." When asked whether the diversifying demand of mainland GBA consumers for wine would impact the market share of traditional Chinese baijiu (white liquor), Zhang replied: "The demand for traditional Chinese baijiu has all along been steady because it is often indispensable at business dinners and as gifts."
In recent years, wines made in China have attracted the attention of the market. On its growth potential, Zhang said: "Shandong, Ningxia and Xinjiang are the major wine producing areas in China. But compared with the traditional wine producing areas in Europe, China's winemaking techniques, soil resources and climatic conditions are different and output is limited. The retail price of a bottle of ordinary China made wine is about RMB200, which is more or less the same as that of imported wine. Consumers choose imported wine rather than domestic wine and this explains why Chinese wines have not been able to gain popularity in the mainland."
Organic wine market yet to be tapped
As mainland consumers are increasingly seeking out organic foods, Zhang was asked about their appetite for organic wine. He replied: "As Europe is the major supplier of organic wine sold in the Chinese mainland, the majority of the organic certificates are issued by the EU. And since there is no mutual recognition of organic certification between China and the EU, European chateaux selling to China have to apply to the Chinese authority for organic certification, which inevitably increases both time and cost." High-end supermarkets in the mainland are the major sales channels for organic wine, the retail price of which is about RMB300, higher than that of ordinary imported wine from Europe. When asked if organic wine will gain the favour of mainland consumers, Zhang said: "As the soil for growing organic grapes and the vinification method are different, the textures of organic and non-organic wines are different. And of course, the price of organic wine is higher. It will take time for the market to develop and for consumers to become acquainted with the characteristics of organic wine. After all, everyone's tastes and preferences are not the same."
How to expand the mainland market?
Many foreign wine dealers have been eyeing the huge mainland consumer market. Zhang made a number of suggestions to industry players on how to capture business opportunities in the post-Covid era. First of all, he pointed out that certain Chinese regional cuisines go very well with wine, but not with Japanese sake or hard liquor. Also, during the pandemic, some consumers have developed the habit of drinking at home. Hence, wines of different price points and positioning are in demand on the market. He said: "When consumers chat and drink wine casually at home, they normally do not splurge on expensive wines. But when they have a good time going out for dinner or drinking at bars, their budget is higher. Consequently, the mainland market has considerable room for wines of different positioning and prices."
According to Zhang, when new wine brands launch promotions in the mainland market, they must make use of their brand culture and brand story to attract mainland consumers. As to whether live-stream retail, which is currently very popular in the mainland, is a good marketing channel, Zhang responded: "If a brand targets the mass market in terms of positioning and price, it can adopt the live-stream sales approach. But if the brand targets the high-end niche market, it should make use of social media to tell its story and sell its products by linking up with online platforms dedicated to wine sales." According to the data published by Wine Intelligence in 2021, 73% of the consumers in mainland China had purchased wine via e-commerce platforms in the preceding six months. This suggests that physical and online sales channels are both important.
When a new brand seeks to enter the vast Chinese market, which city would provide the best base for establishing a foothold? Zhang replied: "Shanghai, Guangzhou and Shenzhen are good locations for imported wine brands to test the market because brand communication is very effective in these cities. In addition, many international corporations have set up headquarters in Shanghai Guangzhou and Shenzhen, so there are many consumers from different mainland cities. Generally speaking, it only takes about half a month for a brand to gauge the degree of support by consumers in Shanghai, whereas it takes about three months in Guangzhou and Shenzhen."
Fakes and counterfeits
In the past, there have been reports of fake wines circulating in the Chinese market. As Executive President of the Shenzhen Liquor Industry Association, Zhang said: "Our association reached a strategic co-operation agreement with the China National Food Quality Supervision and Inspection Centre in 2018 and was also awarded national-class qualification to authenticate liquor. We provide training to practitioners in the trade in an effort to raise the level and quality of their professionalism. We also advise members to order goods from trustworthy suppliers so as to avoid buying fake and counterfeit wine. Moreover, we organise sommelier vocational training and authentication courses on a regular basis to enhance the vocational skills of our peers. For instance, we have launched national-level vocational training courses for white wine sommeliers, wine sommeliers, and aged Chinese baijiu authenticators. Up to now, we have trained more than 2,000 people, helping to improve the professionalism of practitioners in the industry."
Hong Kong, as a logistics hub in Asia, has in place professional wine logistics suppliers and transportation facilities, and the mainland is an important market for wines re-exported via Hong Kong. Zhang remarked: "Hong Kong has a large number of experienced fine wine dealers, who not only have a deep knowledge of wines but are also extremely experienced in international wine trading. They can certainly identify the best wine brands to import for the mainland market." Meanwhile, Hong Kong, as a free port, can serve as an ideal location for mainland wine dealers to store their stock. Starting from November 2017, under the Customs Facilitation Measures for Wine Entering the Mainland through Hong Kong, registered Hong Kong wine exporters may submit wine consignment information online in advance to enjoy instant customs clearance upon their consignments' arrival at all 42 customs districts of the mainland. As the pandemic gradually recedes, it is likely that there will be further room for growth in the mainland wine market.
---
1 MOFCOM Issues Final Determinations in Antidumping Duty and Countervailing Duty Investigations on Wine from Australia
Mainland China
Hong Kong
Hong Kong