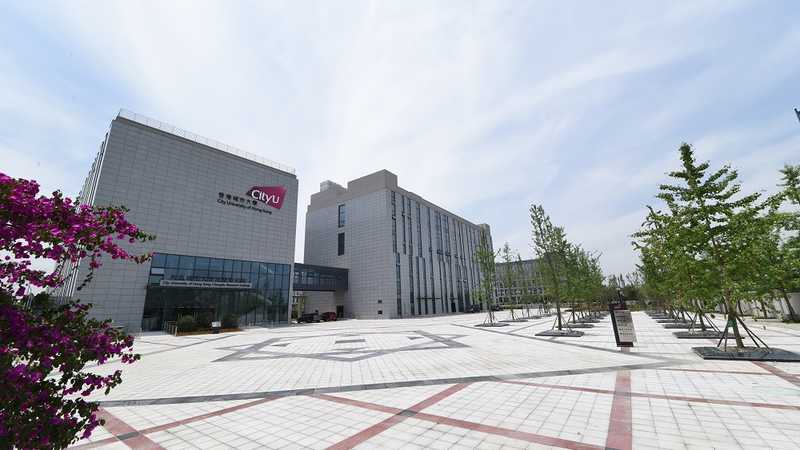 https://hkmb.hktdc.com/en/MTA2NDQ3NjM5Ng
Chengdu-Chongqing Economic Circle: Hong Kong Industry-University-Research Collaboration
C H Poon
Interview with Dr Laura Lo, Associate Vice-President (Chinese Mainland Affairs Office) and Executive Director of Chengdu Research Institute, and Tony Chen, Acting Associate Director of Chengdu Research Institute, City University of Hong Kong
The master plan for the construction of the Chengdu-Chongqing Economic Circle issued by the CPC Central Committee and the State Council in October 2021 points out that one of the development objectives of the economic circle is to build a world class advanced manufacturing cluster and a science and technology innovation centre with national influence. Thus, great importance is attached to collaboration between research and industry in the construction of this economic circle. Universities, as centres of scientific research and academic exchange, can serve as bridges between the business and academic worlds, training professional researchers for businesses and creating innovative research.
Hong Kong, an important centre for scientific research in the Asia Pacific, has a pivotal role to play in the innovation and development of industries in the Chengdu-Chongqing region. The City University of Hong Kong (CityU) Chengdu Research Institute (CRI) has been actively promoting science and technology co-operation between Chengdu-Chongqing and Hong Kong since its inauguration in May 2017. Dr Laura Lo, Associate Vice-President (Chinese Mainland Affairs Office) and Executive Director of CRI, and Tony Chen, Acting Associate Director of CRI, highlighted the institute's work in promoting research, connecting businesses and supporting science and technology innovation enterprises, and provided useful guidance for businesses planning to venture into the Chengdu-Chongqing region.
Strong alliance
Situated in Chengdu's Shuangliu district with a total area of over 18,500 square metres, the CityU CRI is a joint project between CityU and the government of Shuangliu. Explaining how the project came about in 2013, Dr Lo said: "Chengdu's industrial structure suited our development objectives well. Both sides hoped to make new headway in areas such as biotechnology, new materials, electronics and multimedia. When we met to discuss co-operation, we clicked instantly. We have now opened six research centres at the CRI, covering areas such as virtual reality, animal health and blockchain. All of these are backed by solid industrial foundations in Sichuan as well as being major areas of focus for CityU. Establishing a presence in Chengdu can play a key role in CityU's efforts to further scientific research and promote the commercialisation of research outcomes.
"CityU's animal health research is a good example of win-win co-operation between Hong Kong and Chengdu. It is CityU's vision to become a centre of excellence in veterinary medicine, while Sichuan is a leading animal husbandry province in China. Experts from CityU can use CRI's research facilities to conduct research in Sichuan. Their research can help the relevant parties to respond rapidly to sudden outbreaks of disease (such as swine diseases) to minimise economic loss. CityU experts can also take part in research projects led by mainland authorities through CRI or undertake government-commissioned projects in conjunction with local enterprises. Through these endeavours, CityU is able to not only assist the government in building a regulatory system for the future but also broaden its network and increase its influence on the mainland.
"Actually, CRI is the second research institute of CityU on the mainland, the other one being the Shenzhen Research Institute (SRI) which was established in 2001. With the development of the Chengdu-Chongqing Economic Circle, CRI is setting its sights on the entire economic circle and plans to co-operate with Chongqing in areas such as electronic engineering and mechanical engineering while beefing up other co-operative projects in Sichuan. We hope to build a science and technology corridor connecting the Chengdu-Chongqing region, Shenzhen and Hong Kong by aligning the industrial scale of the Chengdu-Chongqing region with Hong Kong's research strengths and Shenzhen's innovation capabilities."
Building close ties with businesses
CRI attaches great importance to making connections with private enterprises while actively co-operating with government. Dr Lo pointed out: "Besides being a base for the promotion of scientific research and innovation in western China, CRI is also a portal for businesses in the region. With many research projects ripe for commercialisation, CityU has ample room for co-operation with the private sector. Since its inception five years ago, CRI has hosted many events to showcase CityU's research achievements to a wide variety of local businesses. For example, we hosted a seminar and research exhibition on innovative applications of VR technologies in May 2019. One of the projects showcased was a VR-supported rehabilitation programme designed to enhance autistic children's communication and social skills. The project attracted the attention of many special education and rehabilitation institutions in Sichuan."
Chen added: "In spite of the restrictions on movement of people during the pandemic, we still maintained active contact with businesses via the internet. In September 2020, CityU and the Hong Kong Applied Science and Technology Research Institute (ASTRI) joined hands with the government of Chengdu to host a virtual meeting on scientific and technological achievements in Hong Kong and Chengdu. Through direct streaming, the departments of biomedical sciences, biomedical engineering, materials science and engineering of CityU and ASTRI jointly presented more than 90 innovative projects on electronic information, biomedicine and new materials to the participating companies. The programme attracted as many as 11,000 viewers that day. CityU had preliminary contacts with six companies through the CRI after the meeting."
Chen emphasised that the CRI has attached great importance to the maintenance of close ties with the business community from day one and hopes that more of its research achievements can be commercialised for the benefit of the community. He pointed out: "CRI and the provincial government of Sichuan are aware that the biggest hurdle facing enterprises seeking research outcomes suitable for commercialisation is the lack of information. CRI is therefore involved in the construction of a platform for the sharing of technological resources led by the Sichuan Provincial Academy of Natural Resources Sciences. When it is completed, businesses will be able to use the platform to browse research achievements in the province available for commercialisation, read about the relevant research teams, and discover how to get in touch with supporting bodies such as financial institutions. This platform aims to resolve the problem of information sharing between enterprises and universities."
Technological innovation support
Nurturing technological innovation enterprises is an important part of industry-university-research co-operation and a priority for CRI. Dr Lo said: "CityU sets great store by the nurturing of technological innovation enterprises. During the inauguration ceremony for CRI, we signed a collaboration agreement with a service company to help enterprises with technological innovation, in order to broaden the commercial application of research. CRI also set aside space for the construction of an 'A + i' (Arts + Innovation) building during its planning stage. Catering to the needs of Chengdu's well-developed creative industries, 'A + i' encourages innovation and is devoted to applied research on humanities, arts and creative media and providing training and start-up services to businesses.
"We support many activities to provide guidance and encouragement to technological innovation enterprises. Last year, CityU organised an innovation and entrepreneurship programme called 'HK Tech 300' for aspiring entrepreneurs among CityU students, alumni, research staff and others. The aim is to launch 300 start-ups in three years. Riding on the success of HK Tech 300 in Hong Kong, we are organising the first 'HK Tech 300 Start-up $10M Angel Fund Competition' on the mainland in 2022. The competition aims at leveraging the edges and resources of Hong Kong and the mainland as well as strengthening the exchange and collaboration on innovation and technology between both places, so that the practical application of CityU's research outcomes and intellectual property can be extended to the mainland, and therefore, promoting and developing a closer innovation and entrepreneurship ecosystem between the two places.
"The competition focuses on projects in five areas, including biotech & health, deep technology1, fintech, ICT & AI, and energy technology & environment technology. The SRI and CRI will each call for 50 relevant projects and select a total of 20 mainland enterprises for entering the grand final, competing alongside with 10 enterprises from Hong Kong for the ultimate 10 final awards. Each award winner can receive an angel investment fund of RMB1 million. Through competitions like these, we hope not just to stimulate the entrepreneurial spirit of the community but also to identify and nurture outstanding entrepreneurial teams so that academic and scientific research can be fast-tracked into use in our daily life."
Connecting with the Greater Bay Area
Dr Lo and Chen both see great prospects for R&D co-operation between the Chengdu-Chongqing Economic Circle and the Greater Bay Area. "We believe the deepening of co-operation between the Greater Bay Area and the Chengdu-Chongqing Economic Circle will do Hong Kong a lot of good in the overall development of research and innovation. As a cosmopolitan city, Hong Kong brings together international research resources and has a solid foundation of basic research. Mainland cities in the Greater Bay Area and the Chengdu-Chongqing Economic Circle have a massive industrial base and can support and extend research with a highly mobile pool of talent, funds and research equipment. Hong Kong and mainland cities can complement each other's advantages. Under the dual circulation development paradigm2, Hong Kong, as the intersection of domestic circulation and international circulation, can quickly channel into the mainland the latest research outcomes from abroad. This is of vital importance to the advance of China's scientific research and innovation during the 14th Five-Year Plan period."
Dr Lo and Chen believe that technological innovation enterprises should take advantage of the development of the Chengdu-Chongqing Economic Circle. "The Chengdu-Chongqing region has always had a leading edge in industrial and scientific research development. The construction of the Chengdu-Chongqing Economic Circle has given it a further boost. Businesses should go there to see for themselves and keep a close eye on policy changes. This is crucial for tapping opportunities in the region. We also encourage enterprises to step up co-operation with research institutes such as the CRI, as its pool of research achievements and talent can fast track their business. We believe that with close collaboration between businesses and academia, an innovation-driven society is just around the corner."
---
1 Deep technology refers to frontier science and technology that has significant impact on the development and progress of mankind. 
2 The Outline of the 14th Five-Year Plan for the National Economic and Social Development and the Long-Range Objectives Through the Year 2035 points out that, through measures such as deepening supply‑side structural reforms and setting up effective systems to expand domestic demand, China will strengthen the role of domestic circulation to achieve a new development paradigm in which domestic circulation will be the mainstay while domestic and international circulations will reinforce each other. For a detailed analysis of the dual circulation development strategy, see China's 14th Five-Year Plan: Key Policies.
Education & Training
Technology
Hong Kong
Mainland China
Hong Kong