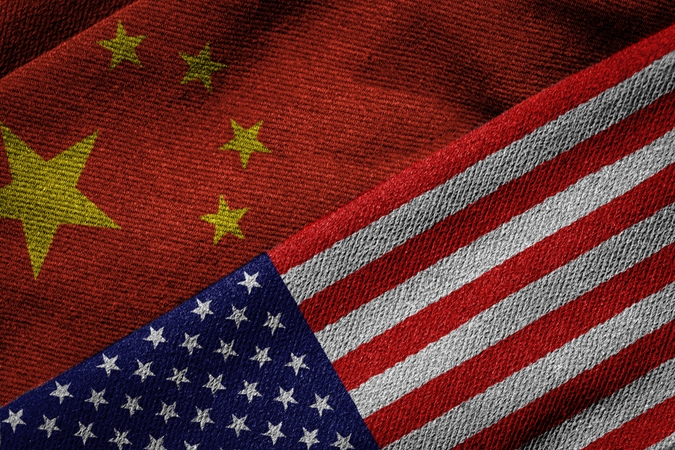 https://hkmb.hktdc.com/en/MTA1ODUzMTcyNA
New Mainland China-Focused Bills Would Impact U.S. Investment, Reporting Requirements, Other Areas
Senate and House lawmakers have recently introduced several bills that, if approved, may have a significant impact on mainland Chinese and Hong Kong companies. Of particular interest are four separate bills introduced by Sen. Rick Scott (Republican-Florida) aimed at holding mainland China accountable for its actions while affording enhanced protections to U.S. investors.
Prohibition on Securities Investment and NS-CMIC List Expansion
S. 4099 would prohibit the purchase or sale of any publicly traded securities, or any publicly traded securities that are derivative of such securities or are designed to provide investment exposure to such securities, issued by any person determined (i) to operate or have operated in mainland China's defence and related materiel sector or its surveillance technology sector, or (ii) to own or control, or to be owned or controlled, directly or indirectly, by a person described in point (i). The legislation would also expand the Non-Specially Designated Nationals Chinese Military-Industrial Complex Companies (NS-CMIC) list administered by the Office of Foreign Assets Control to include (i) any entity engaged in supporting the mainland Chinese military-industrial complex; (ii) any entity owned or controlled by an entity described in point (i); (iii) any entity formed from a spin-off, merger or acquisition, or sale of a business unit involving an entity described in point (i) or that is otherwise a successor to such an entity; and (iv) any entity that provides financial services for an entity described in points (i) through (iii).
U.S. Portfolio Investments in Mainland China
S. 4051 would require the U.S. Treasury Department to submit to Congress on an annual basis a report on portfolio investments by U.S. persons in mainland China, including investment routed through a jurisdiction outside the United States. Sen. Scott indicated that this report would serve to assess U.S. financial exposure among certain sectors of the mainland Chinese economy that pose a significant risk.
Enhanced Reporting and Disclosure Requirements
S. 4095 would require the U.S. Securities and Exchange Commission to require reporting of (i) sourcing and due diligence activities of companies involving supply chains of imported products that are directly linked to products utilising forced labour from Xinjiang, (ii) transactions with companies that have been placed on the Entity List or designated as Chinese military-industrial complex companies, and (iii) with respect to publicly traded U.S. companies with facilities in mainland China, whether there is a Chinese Community Party committee in the operations of the company and a summary of the actions and corporate decisions in which any such committee may have participated.
S. 3926, meanwhile, would amend the Securities Exchange Act of 1934 to require the SEC to implement specific disclosure requirements for mainland China-based companies seeking access into U.S.-based exchanges through initial public offerings. Those disclosures would include whether the mainland Chinese government has provided the issuer with any financial support as well as the conditions under which such support was provided, whether there are any committees of the Chinese Communist Party established within the issuer, and information on any officers or directors of the issuer with ties to the Chinese Community Party or the mainland Chinese government.
Other Legislation
Also of potential interest in the Senate is S. 4101, introduced by Sen. Gary Peters (Democrat-Michigan) on 27 April, which would require the U.S. Department of Commerce to provide training and guidance relating to human rights abuses, including those perpetrated against the Uyghur population by the mainland Chinese government.
In the House, legislation introduced by Rep. Mark Green (Republican-Tennessee) on 26 April (H.R. 7579) would, among other things, provide 15 years of duty-free treatment to U.S. imports of goods and services made or produced in a Latin American or Caribbean country by a qualified corporation that has received assistance under this bill to relocate its operations from mainland China. Such companies could not be or become owned or controlled by the governments of mainland China or Russia. Revenues lost as a result of this duty-free treatment would be offset by tariffs on imports from mainland China.
This bill would also direct the Office of the U.S. Trade Representative to launch negotiations on trade agreements with Latin American or Caribbean countries not already party to free trade agreements with the U.S., provided that they (i) are taking steps to reduce illegal migration to the U.S., (ii) are taking steps to reduce their economic dependence on mainland China, and (iii) allow Taiwan to establish and maintain a commercial office in that country.
North America
Mainland China
USA