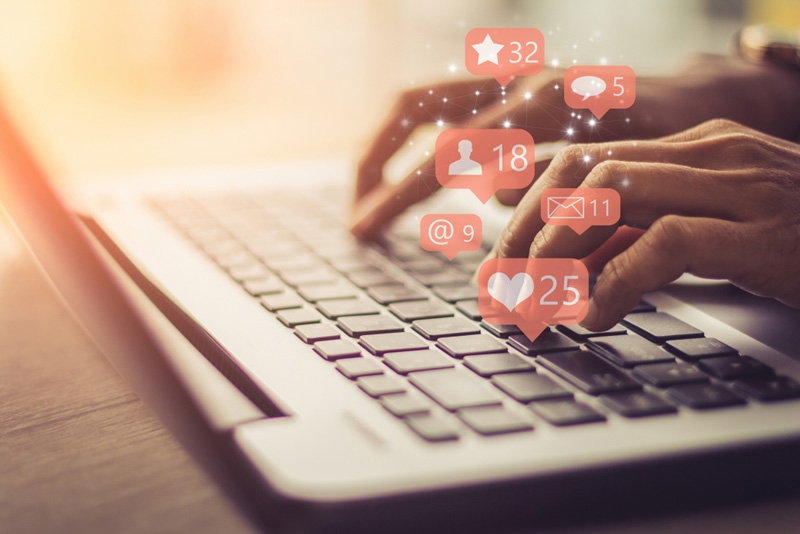 https://hkmb.hktdc.com/en/MTA1ODUwNDYzNg
EU Institutions Reach Political Agreement on Measures Which Will Affect Products Sold on Online Platforms
On 23 April 2022, the European Parliament and Council of Member States arrived at a political agreement on the Digital Services Act. Proposed together with the Digital Markets Act in December 2020, the Digital Services Act sets new standards for online platforms regarding illegal and harmful content. The European Parliament and Council previously reached agreement on the Digital Markets Act on 22 March 2022. Both reforms aim to provide a comprehensive set of rules for all digital services that operate in the European Union, including social media, online marketplaces, and other online platforms.
It is recognised that, in the past few decades, the landscape of digital services has transformed dramatically due to the rapid pace of technology. Online intermediaries and platforms have opened up new opportunities for businesses and traders, as Hong Kong sellers will be aware, offering significant benefits to consumers. Some platforms serve as quasi-public spaces for information dissemination and online trade.
Online intermediaries and platforms, however, have also raised concerns regarding their role in the sale of illegal goods or services online and their potential in posing risks to users' rights, information flows, and public participation.
The European Commission has attempted to deal with such concerns by tabling two frameworks, the Digital Services Act and the Digital Markets Act, in December 2020. According to Margrethe Vestager, Executive Vice-President of the Commission and driver of 'Europe Fit for the Digital Age', the purpose of the proposals is to ensure that users have access to a wide choice of safe products and services online and that businesses operating in Europe can freely and fairly compete online.
Businesses in Hong Kong and mainland China that conduct many of its services online in order to access EU consumers, especially traders selling content and products via online marketplaces, should keep abreast of the forthcoming formal approval. The two acts – once in effect – will aim to protect online consumers and users.
First, the Digital Services Act will apply to all digital services that connect consumers to goods, services, or content. Online intermediaries under the scope of this Act include services offering network infrastructure, webhosting and cloud computing services, app stores, search engines, online marketplaces, and very large online platforms with a reach of more than 45 million consumers in the EU.
In particular, the Act would impose EU-wide obligations on these intermediaries to implement measures so as to:
counter illegal goods, services or content online;
allow users to challenge platforms' content moderation decisions as well as seek redress; and
assess as well as mitigate risks through mechanisms, in response to public health crises, and safeguards to protect minors.
Furthermore, the Commission will have enhanced supervision and enforcement over very large platforms and create independent Digital Services Coordinators and a Board for Digital Services.
The second framework, the Digital Markets Act, addresses negative consequences arising from platforms acting as digital "gatekeepers" to their single market. The European Parliament and Council previously reached a political agreement over this Act on 22 March 2022.
According to the Commission, gatekeepers are platforms that have a significant impact on the EU internal market, serve as important conduits for businesses to reach end users, and often enjoy an entrenched and durable position. Gatekeepers may have enough power to act as private rule-makers and function as bottlenecks between businesses and consumers. When a gatekeeper engages in unfair business practices, it can prevent or slow down services of its business users and competitors from reaching the consumer, such as through unfair use of data from businesses operating on these platforms or thwarting users from switching to another service once locked in.
As such, the Digital Markets Act will only apply to major providers of the core platform services most prone to these unfair practices, such as search engines, social networks or online intermediation services.
In particular, the Act will define quantitative thresholds to determine presumed gatekeepers; prohibit unfair practices, such as blocking users from uninstalling pre-installed software or apps; and require gatekeepers to proactively implement certain measures like allowing third-party software to properly function and interoperate with their own services.
Under the Digital Markets Act, the Commission will also conduct targeted market investigations and impose fines and sanctions on companies for non-compliance. Fines could reach up to 10% of the gatekeeper's worldwide turnover in the preceding financial year and 20% in cases of repeated infringements.
Hong Kong traders should take note of how these comprehensive reforms could affect businesses that rely on e-commerce and online platforms, particularly those widely used by consumers in the EU. These Acts, once adopted and implemented, may have serious ramifications for platforms, especially for very large ones, which may include fines and sanctions for non-compliance. Some of the world's largest online marketplaces and services, including Amazon, Apple, and Google, may be affected.
Both political agreements reached by the European Parliament and Council are now subject to formal approval. Once the texts are adopted, the Digital Services Act will come into force 20 days after its publication in the EU Official Journal and the rules will apply 15 months later. For the very large online platforms and search engines, the Act will apply earlier at 4 months following its entry into force. The Digital Markets Act, once adopted, will be directly applicable across the EU and apply six months after entry into force.
Results from a public consultation of the package of these acts are available in a summary report.