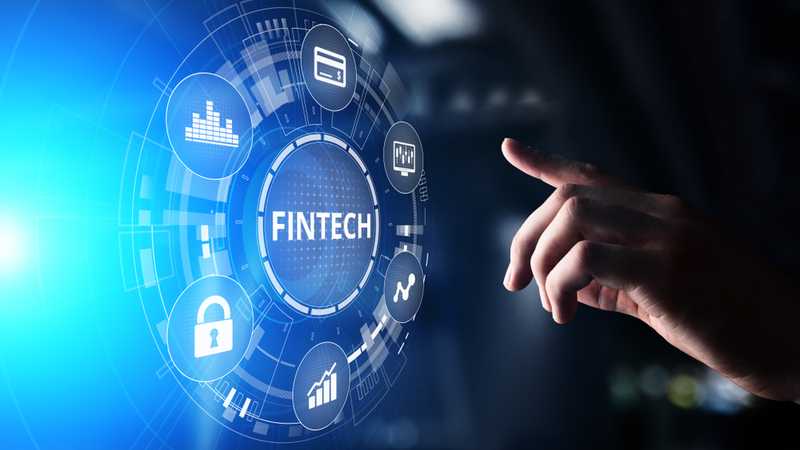 https://hkmb.hktdc.com/en/MTA0NzM4ODUxMw
Fintech Development: The Global Scene
Samantha Yim
Over the past few years, there has been a rapid expansion of activity in financial technology (fintech) - a broad term covering the applications of artificial intelligence, blockchain, cloud computing, and big data in areas such as payments, clearing and settlement, deposits, lending and capital raising, insurance, and investment management. These technologies are transforming the financial and banking sectors on an unprecedented scale and the disruption is expected to continue in the coming years.  
Fintech investment (VC, PE and M&A) on the rise
The Covid-19 pandemic has accelerated digital adoption globally and has also led to a wider acceptance of fintech products. The operation of the financial services ecosystem has changed to provide cheaper, more secure, and more inclusive banking, allowing consumers to open bank accounts, take out loans and make payments over the internet. These changes are expected to continue post pandemic and fintech is set to take on an increasingly important role in the financial services ecosystem going forward.
Although global fintech investments declined in 2020 as many deal activities came to a halt during the Covid-19 lockdowns, they regained momentum in 2021. According to KPMG, the number and value of global fintech deals amounted to 5,684 and US$210 billion in 2021, significantly growing from the 3,764 and US$125 billion in 2020. Venture capital investment in fintech companies set new records, raising US$115 billion across 4,720 deals in 2021. Given the rise in digital transactions, the emergence of the metaverse and the unprecedented demand for convenient financial services, the fevered pace at which fintech start-ups have attracted venture capital is expected to continue and global investment in fintech will remain robust in the near term.
Drilling deeper down, fintech investment activities were most active in the Americas, with investment there accounting for 50% of the global total at US$105 billion in 2021. Within Europe, the Middle East and Africa (EMEA), fintech investments were robust in the UK, Denmark and Sweden, and four of the top 10 fintech deals in 2021 took place in these countries.
In the Asia-Pacific region, fintech companies received US$27.5 billion in 1,165 deals in 2021, nearly double the US$14.7 billion investment in 2020. Emerging markets like Southeast Asia have seen considerable growth in fintech investment, suggesting that investors recognise the enormous potential of the Asia-Pacific fintech market and are looking to gain a share in the region. The positive momentum is expected to continue especially in the digital banking and insurance space.
Fintech initiatives by different economies
Various jurisdictions around the world have taken a proactive role to build the domestic fintech sector and exploit their jurisdiction's strategic niche. The UK, Singapore, and mainland China are three noteworthy cases of government involvement in addition to that of Hong Kong.
Hong Kong​​​​​​​​​​​​​​
Hong Kong is the world's third most important financial centre, the second largest IPO fundraising market and Asia's highest-ranking fintech city (according to the Global Fintech Ecosystem Rankings 2021), and the government has spared no effort to drive fintech development and promote Hong Kong's evolution into a prime location for the fast-growing sector.
A Fintech Facilitation Office (FFO) was established by the Hong Kong Monetary Authority (HKMA) in 2016. A year later, HKMA introduced a number of initiatives preparing Hong Kong for a new era of Smart Banking. As part of the Smart Banking initiatives, the Faster Payment System (FPS) was launched, enabling free instant transfers to people and merchants using their mobile number or QR code. The HKMA also introduced the Open Application Programming Interface Framework, which allows financial institutions to open their internal IT systems and data for documented access by third-party service providers to facilitate exchange of information. Another key pillar supporting Hong Kong's entry into the Smart Banking era was the introduction of virtual banks. As of March 2022, eight virtual banks, four virtual insurers, and a virtual asset trading platform have been authorised to operate in Hong Kong.
In October 2021, HKMA and the People's Bank of China (PBoC) agreed to create a one-stop sandbox platform to allow eligible financial institutions and technology firms to pilot cross-boundary fintech initiatives in Hong Kong and the Mainland Greater Bay Area cities. The move is expected to promote cross-border investment, encourage more capital flows within the bay area and facilitate innovation in the region.
As an international financial centre, Hong Kong has attracted many start-ups in the virtual asset sector. To ensure their orderly development and operation, the government plans to roll out a series of measures, including establishing a licensing regime for virtual asset service providers; contemplating the regulation of payment-related stablecoins; and providing traditional financial institutions with guidelines on offering virtual asset-related services to clients.
In addition, HKMA recently unveiled the Fintech 2025 Strategy following on from its previous Smart Banking Era Strategy. Key initiatives include a research study on e-HKD to understand its applications, benefits, and related risks, and continuous collaboration with the PBoC to support the technical testing of e-CNY in Hong Kong as a convenient means of cross-boundary payments. These actions indicate that Hong Kong will develop the virtual asset industry more proactively in the near future.
Mainland China
The mainland is one of the largest fintech markets in the world in terms of volume and transactions. In particular, the mainland leads the world in mobile payments and the volume of transactions continues to grow steadily. In 2021, Mainland China's mobile payments hit RMB527 trillion, up 22% on the previous year, according to the PBoC.
As early as 2015, the PBoC released the Guiding Opinions on Promotion of Healthy Development of Internet Finance, which was the first comprehensive regulation issued by the government for the fintech space. The Guiding Opinions set out certain basic rules that must be complied with on matters such as internet payments, internet insurance, online lending, crowd funding and online sales of funds.
More recently the PBoC has released a Fintech Development Plan (2022-2025) which sets out the directions for fintech development in the years ahead. The PBoC proposes key missions across eight areas, which include (1) strengthening fintech regulation; (2) comprehensively strengthening the development of data capability; (3) establishing green data centres; (4) deepening digital technology financial applications; (5) ensuring secure and efficient fintech innovation systems; (6) deepening the smart re-forging of financial services; (7) accelerating the comprehensive application of regtech; and (8) consolidating and cultivating fintech talent.
With regard to virtual assets, the PBoC declares that all services offering trading, order matching, token issuance and derivatives for virtual currencies are strictly prohibited on the mainland. This includes overseas virtual currency exchanges that use the internet to offer services to domestic residents. Nevertheless, the mainland was one of the first major economies to begin exploring its own digital currency. Their Digital Currency Institute commenced operations in 2016, and developed the first-generation prototype of digital fiat currency, also known as e-CNY. The e-CNY is defined as cash in circulation, implying direct liability from the PBoC so that the e-CNY is completely risk free.
To make payments with the e-CNY, users can choose between the standalone e-CNY wallet app, mobile wallets such as AliPay and TenPay, or an electronic card that supports touch-based transactions. This cash-like, accessible and reliable digital payment method will encourage competition between current payment service providers, enhance financial inclusion and reshape the mainland's digital payment ecosystem. Pilot programmes have been conducted in various cities since 2019, and the e-CNY wallet has been available on the iOS and Android stores since early 2022.
United States
The US fintech market is one of the most mature in the world. In the Global Fintech Ecosystem Rankings 2021, the San Francisco Bay is the world's largest fintech hub.
Unlike in many other developed economies, the fintech industry in the US is mainly driven by private sector incubators, hedge funds, and venture capitalists, without much explicit government support. In addition to conventional fundraising methods, public sourced crowdfunding, where a project or venture is funded by a large number of people via the Internet has become common among start-ups and small businesses in the US. SPACs listings – shell companies set up by investors with the sole purpose of raising money through an IPO to eventually acquire another company – are also quickly gaining popularity.
Currently, US law does not provide for direct federal oversight of cryptocurrency. As a result, US regulation of cryptocurrencies has evolved into a multi-regulatory approach, in which several agencies have taken turns to issue guidance and enforcement actions for cryptocurrencies, including the Internal Revenue Service (IRS), the Treasury's Financial Crimes Enforcement Network (FinCEN), the Securities and Exchange Commission (SEC), and the Commodity Futures Trading Commission (CFTC). According to the FinCEN and the IRS, cryptocurrency is currently not considered a legal tender in the US.
When it comes to regulating cryptocurrency exchanges, the US employs a two-tier regulatory structure, where states and federal governments both regulate cryptocurrency activities. Individual states may create or enforce additional laws for their state, provided that the laws do not conflict or interfere with the applicable federal rules. At federal level, the Infrastructure Investment and Jobs Act states that cryptocurrency exchanges are regarded as brokers and must comply with the relevant anti money laundering reports, counter-financing of terrorism reporting and record-keeping obligations. In March 2022, US president Biden signed an Executive Order on Ensuring Responsible Development of Digital Assets, setting in motion a "whole-of-government" strategy for regulating digital assets which is seen as a significant step toward developing a comprehensive federal approach on digital assets.
United Kingdom
The UK has long been a world leading fintech centre. London is currently the second largest fintech hub worldwide, after San Francisco Bay. KPMG estimated that the UK fintech sector accounted for 10% of the global market share with approximately £11 billion in revenue in 2019.
As early as 2014, the Financial Conduct Authority (FCA) introduced Project Innovate, a scheme designed to help fintech firms get regulation fit. The scheme promotes disruptive innovation − innovation that offers new services to customers and challenges existing business models − by providing direct support to innovators, including advice, informal steers and meetings with relevant departments.
In 2016, the FCA launched the world's first regulatory sandbox - a safe place to provide regulatory space for fintech companies to experiment with new business models. As of March 2021, 137 firms had already passed through that sandbox, where innovative ideas can be tested before reaching the market. This pioneering idea was subsequently replicated abroad by regulators in other countries. The FCA announced in 2021 that it would also seek to create a Scalebox, which would enhance its pioneering sandbox, to help start-ups to test new propositions, and to provide a one-stop shop for growth stage firms so that they can easily access FCA support.
At present, the structure and substantive characteristics of a virtual currency determine whether or not it falls within the UK regulatory perimeter. According to Guidance on Cryptoassets, the FCA identifies three broad categories of virtual currencies – security tokens, e-money tokens and unregulated tokens. The Guidance sets out how these virtual currencies are regulated. This Guidance is not binding on the courts, although it may be persuasive in any legal determinations such as when enforcing contracts.
Singapore
The fintech community in Singapore has grown rapidly in the recent years. Singapore is Asia's second highest-ranking fintech city, after Hong Kong. From 2015 to 2019, approximately 65% of the fintech funding in Southeast Asia was directed to businesses in Singapore.
As in the case of Hong Kong, a FinTech Office was established in 2016 by the Monetary Authority of Singapore (MAS) and the National Research Foundation (NRF) to serve as a one-stop virtual entity for all fintech matters and to promote Singapore as a fintech hub. In the same year, Singapore was the first Asian country to offer a regulatory sandbox, allowing players to test fintech products on customers within a well-defined space.
Since then, Singapore has introduced several initiatives to encourage innovation and the trialling of new financial services initiatives. These include programmes such as SG Startup, the Financial Sector Technology and Innovation Scheme (FSTI), and FSTI 2.0 to provide financing from the public sector to early-stage start-ups.
In 2020, Singapore's Payment Services Act and MAS Notice PSN02 came into effect, bringing cryptocurrency dealing or exchange services under the supervision of the MAS. Under the Act, any entity that provides any type of payment service, including the digital payment token service, needs a licence for the service, unless otherwise exempted. Meanwhile, the MAS Notice PSN02 put in place robust controls against money laundering and financing of terrorism to reduce the illegal flow of funds through Singapore via digital payment token activities. The MAS also issued guidelines to discourage promotion and advertising of cryptocurrency trading to the general public.
In November 2021, MAS released a paper outlining MAS' preliminary assessment of the economic case for a Retail Central Bank Digital Currency in Singapore and its potential implications for financial stability and monetary policy. This acknowledged the dynamic nature of the payment landscape, evolving public preferences and the potential of nascent technology solutions.
The way forward
Fintech innovations and virtual assets have flourished across the globe in recent years. Their underlying technologies, such as blockchain, offer new and efficient ways to transact, invest and store funds, and bring unprecedented opportunities for financial innovation. However, as will always be the case with an ever-changing technological landscape, they also present new challenges, including liquidity mismatch, concentration of trading platforms and money laundering risks. Putting in place a comprehensive regulatory system to provide a path for sustainable development in the industry is therefore an urgent priority for governments and regulators around the world.
Finance & Investment
Technology
Hong Kong
Mainland China
Hong Kong
Singapore
USA
United Kingdom