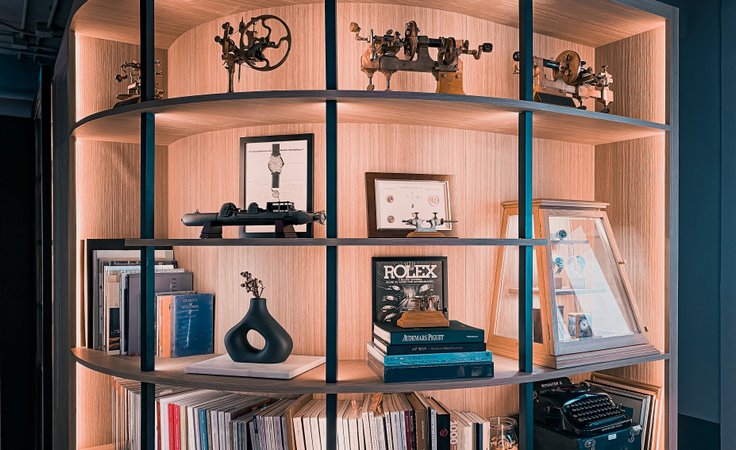 https://hkmb.hktdc.com/en/MTA0NTY3NTE1OQ
Second Hand News: The Time of the Pre-owned Watch
Louis Chan
The coronavirus outbreak has dealt a severe blow to the global luxury market, and the watch industry is no exception. Switzerland is home to the world's most important suppliers accounting for more than half of the global high-end watch market. As the global economy took a beating and consumer confidence eroded, watch exports from the country saw the steepest decline since the 2009 financial crisis. Global watch businesses reported revenue declines as steep as 30% in 2020 [1].
Covid-related economic uncertainties combined with the abrupt halt to global travel, lockdowns and social-distancing measures have crippled many of the activities closely related to watch sales, such as tourism and in-store retailing. Nevertheless, the accelerated transformation of the trade focus from glamorous watch shops to B2C online watch buying ventures has enabled retailers of all sizes to not just stay afloat but thrive in the pandemic.
This change has combined with a considerable rise in demand for high-end watches to open up new opportunities, especially for the pre-owned segment. The increased demand is thought to be driven by accumulated savings during lockdowns, and gains for some in stocks and crypto.

In line with a record year for Swiss watch exports amid booming demand and online sales in 2021, the pre-owned watch market is expected to outgrow the global timepieces market going forward, with sales surpassing those of new watches by 2025. The sharing of information between buyers and collectors across social media, increasingly authenticated supply from online marketplaces, and new layers of security for high-end watch purchases are all encouraging this growth,

To gain a better view of the pre-owned watch market and a deeper understanding of how its growth will affect Hong Kong's watch industry, Louis Chan, Principal Economist (Global Research) at HKTDC recently sat down with Samuel Lee, Founder and Chief Executive Officer of Time Solution.
Chan: How has the overall watch market been doing over the course of the Covid-19 pandemic?
Lee: As a barometer of the global watch industry, Swiss watch exports nosedived 22% in 2020, a drop that was on par with the financial crisis in 2009. But thanks to the soaring pent-up demand fuelled by savings during lockdowns and restricted international travel, collectors and younger buyers are showing great interest. There is a renewed readiness to buy luxury watches for personal use and investment purposes at most if not all price ranges as the global economy picks up.
The positive wealth effect from buoyant stocks and cryptocurrencies has fuelled the pre-owned watch market, boosting sales of popular models at prices above the recommended retail price. This is in sync with the rebound of Swiss watch exports in 2021, when the Swiss watchmakers boasted shipments worth US$24.1 billion (CHF 22.3 billion), up 3% from 2019 and 31% from 2020.
The pre-owned market is particularly strong, with some projecting a compound annual growth of 8-10% from US$18 billion in 2019 to as high as US$32 billion in 2025. On these projections, pre-owned watches will account for more than half the size of the global watch market by 2025.
​​​​​​​Chan: How is the growing popularity of pre-owned watches going to transform the market?
Lee: Luxury watches around the world seek to maintain the image and value of their brand by turning out products in limited editions. This explains why many of the most sought-after new models are traded on the second-hand market at prices way above the list price or suggested retail price. Meanwhile, old models which are no longer in production are also in demand. In the past, the pre-owned watch market did not attract much attention from the trade. But in recent years, the rise of social media and e-commerce platforms and their promotion of luxury watch brands have seen branded items changing hands at sky-high prices. The pre-owned market is more open than that for new watches, so the price of watches is mainly determined by supply and demand and can often meet the demands of customers with different budgets. Moreover, product offerings are diverse, ranging from the latest and the rarest models to value-for-money or high embedded value items. As long as the interested buyer is willing to spend time searching online, the pre-owned market will not fail them. Hence, this market has proved to be greatly attractive to these buyers.
In the past, watch brands primarily delivered their new models wholesale to their regional agents or watch retailers. But in recent years a number of top-notch watch brands have cut out intermediaries and specialised brand stores have mushroomed. However, the variety and styles of products offered at these specialised stores are limited and popular items are often out of stock, so that customer demand cannot be met. The choices available on the pre-owned watch market are much more diversified, with products ranging from niche items to limited-edition models of different vintage, and consumers find this market more appealing. Compact in size and easy to sell on the secondary market, pre-owned luxury watches are considered a good hedge against inflation by collectors and investors alike.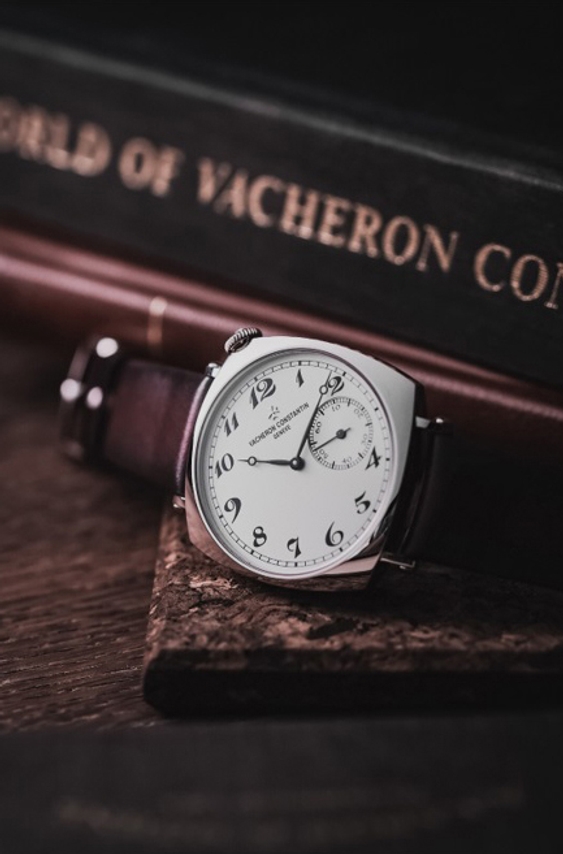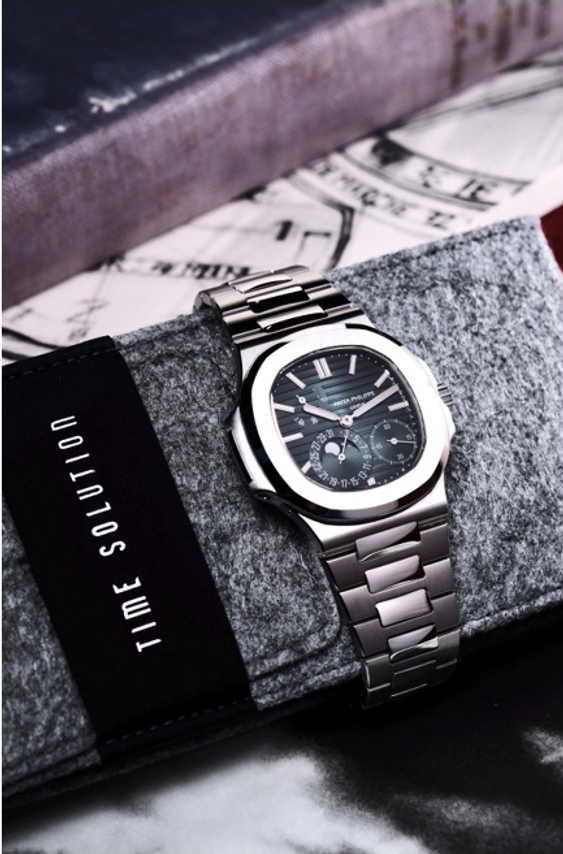 Chan: In addition to price advantages, pre-owned watch sellers tend to enhance their competitiveness by offering authenticity guarantees, insured shipments, secured payments and in-house servicing and maintenance with authorised support of spare parts from brands and watchmakers. How does the business model for pre-owned watches work in parallel with the new products market? How do they compete with or complement each other?
Lee: Brands usually run their own online shops and refrain from any formal collaboration or licensing arrangement with pre-owned watch platforms on a wholesale basis. Pre-owned watch platforms or retailers usually offer an extensive range of products of different brands and different years. Typically, most of the products are not sold at the retail prices recommended by brands. They must have a professional team that is able to authenticate the products, knows about the mechanical movements of the watches, and can ensure their normal working. The team should also be able to provide proper after-sales service once broken watches have been repaired. Many of the second-hand platforms authorised by the brands, however, cannot always provide such services. For example, on the well-known pre-owned watch trading platform (Watchfinder & Co) under the banner of Richemont, a Swiss luxury brand group, not all brands on offer are backed by authorised support. By contrast, the vast majority of online shops set out to boost customer confidence by offering a range of value-added services, including authenticity guarantees, insured shipments, warranty and after-sales support.
As the pre-owned watch market becomes increasingly mature and large sales platforms or retailers are beginning to flourish, it is expected that some market controls will be introduced. In the past, the market was not subject to regulation and consumers buying second-hand watches often lost out to deceitful sellers. For instance, unscrupulous traders might retrofit a watch or replace the expensive diamonds with cheap ones before selling it at an exorbitant price to undiscerning customers. Since many online sales involve cross-border transactions, the interests of the consumers are not protected.
In the long run, brand owners and pre-owned platforms must forge closer co-operation in order to prevent unscrupulous traders from swindling buyers by selling counterfeit watches. Brands should, for instance, consider endorsing pre-owned watch platforms through authorisation and certification in order to help raise the confidence of both buyers and sellers. Alternatively, they could partner with escrow service providers to ensure buyer and seller security and ensure the reliability and transparency of transactions. An escrow is an arrangement whereby a third party holds the funds required for the buyer and seller involved in a given transaction. Payment will only be released from escrow when both parties are satisfied that the transaction has been carried out correctly, providing enhanced security and reassurance in the case of high-value transactions.
After more than two years of the Covid-19 pandemic, both new and pre-owned watches are selling like hotcakes on the global market. The trend of disintermediation, or ceasing to sell through intermediates, is expected to impact many watch retailers. However, the overall watch market continues to expand and the market structure is fast shifting from wholesale and retail to online sales. This has created considerable room for development for Hong Kong watcher dealers.
In addition to reputable auction houses such as Christie's and Sotheby's, and popular e-commerce platforms such as eBay (which sold 200,000 out of almost eight million luxury watch listings in 2020), other leading marketplaces for high-end timepieces include Chrono24, Crown and Caliber, Tourneau, WatchBox, Watches of Switzerland and Watchfinder & Co.
Online exchanges and online transactions are becoming increasingly vibrant in step with people's changing lifestyles, and many watch brands are collaborating with fashion and other platforms through acquisition, capital investment and other means in order to act as first movers in market development.
Chan: Where are the major pre-owned markets in the world? How do you see Hong Kong's position and role in this market? Does Hong Kong have any advantages to help it become a pre-owned watch hub?
Lee: The US, Europe and Japan are traditionally the major pre-owned markets. But, since Hong Kong and a number of Middle East countries do not levy tariffs on imported goods, many suppliers choose to make deals in these markets and then ship the goods elsewhere. For this reason, the pre-owned watch markets in Hong Kong and the Middle East are growing rapidly.
For many years, Hong Kong has been among the top three export destinations for luxury Swiss watches and has thus attracted a host of users and collectors. Hong Kong occupies an important position in the high-end watch market both in terms of supply and demand. Such items offered at auctions held by leading auction houses in Hong Kong have historically not only sold but often achieved record prices.
In addition, the Asian market accounts for over 45% of Swiss watch exports. The majority of global communication platforms such as Meta (formerly known as Facebook), Instagram, Google and eBay are owned by US tech giants. However, mainland China uses different communication platforms for promotion and sales. This has generated immense business opportunities for Hong Kong watch industry players acting as intermediaries.
Chan: Millennial and Gen-Z consumers are big fans of pre-owned watches, accounting reportedly for more than half of the market. Social media has played a pivotal role in recent years, particularly during the Covid-19 pandemic. Last year, luxury watch-related content, either professionally produced or user-generated, registered more than 173 million views on TikTok. How useful are social media or other pre-owned platforms for watchmakers reaching out to these tech-savvy consumers? Do you believe that e-commerce and direct-to-consumer (DTC) distribution models will continue to be the most effective channels for brands and dealers going forward?
Lee: Online sales have become more and more important in recent years, with the younger generation being the main consumer group. Many young people who earned their first pot of gold in start-ups or cryptocurrency are big spenders. People's consumption habits today have changed greatly, with consumers mostly choosing their products on mobile apps. The latest trends and products are promoted by bloggers or in group chats as a third-party soft-sell technique. This is vastly different to consumers shopping at physical stores where product information is provided by the sales personnel.
Young consumers who are frequent online shoppers usually follow certain key opinion leaders (KOLs) and often share their consumption habits and lifestyles on online platforms. In so doing, they inevitably influence one another. Nevertheless, I believe stores in traditional shopping malls and specialised stores will continue to exist. Consumers can't solely rely on online marketing. They still need to visit physical stores to enjoy the shopping experience, to appreciate the brand value and image, to explore product features, and talk to professional sales personnel about the product. After all, the personalised shopping experience has always been a major selling point of luxury goods.
Chan: The introduction of the metaverse has encouraged brands to experiment in new areas. As brands test the waters with online gaming, limited-edition non-fungible token (NFT) launches, and further collaborations, they will hope to carve out a similar, exclusive niche in the digital world. Many fashion brands are already selling fashion in the metaverse. How do you see the intermix of the watch world and the modern metaverse? How big is the potential for NFT watches, or selling watches using crypto?
Lee: The rise of the metaverse is similar to the replacement of traditional currency with digital currency. It is an emerging online world embracing cryptocurrencies, advertising, games, social platforms and virtual reality under one roof. To me, the metaverse is like a brand new shopping mall housing a more extensive variety of brands, better restaurants and cinemas, more trendy decor and a full range of facilities. And as such, it will eventually win over the customers from old shopping malls. Since a constant inflow of new customers is what the marketplace needs most, we can expect that brands will follow the trends of technology. In other words, as long as the needs of customers in the old markets are met, brands are willing to venture into new markets where there are new customers!
The explosion in online watch buying has already lifted the fortunes of a growing number of start-ups, all aiming to become the dominant digital marketplaces for pre-owned watches. The development of the metaverse may extend the boundaries of traditional watch businesses. This will depend on the global economic recovery and the pace of the shift towards the digital economy, with service providers embracing initiatives such as NFTs to facilitate new customer experiences and innovative online sales and marketing channels.
---
[1] McKinsey analysis, expert interviews

Watches & Clocks
Technology