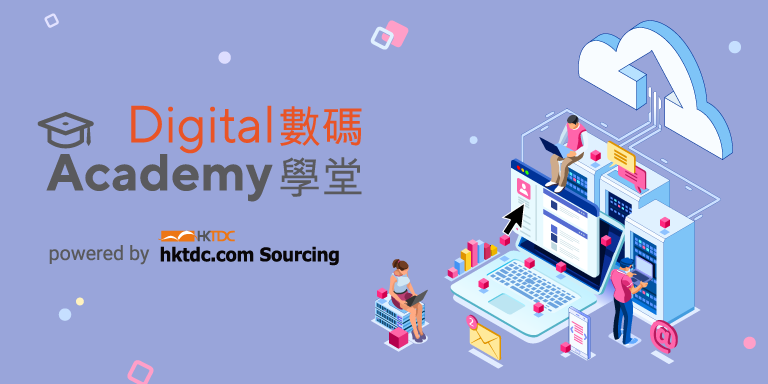 Digital Academy Webinar "Accelerate Your Business Outcomes with Cloud Transformation" (Webinar)
Date
21 October 2020 (Thursday), 3pm – 4pm
Country / Region
Hong Kong
Format
Seminar & Workshop
Language
Cantonese (No simultaneous interpretation service will be provided)
Event Details
Cloud technology has showcased its significance in the digital transformation progress that companies are experiencing. With the aid of cloud services, companies are able to access, manage and compute data in real time, which has remarkably enhanced work efficiency and reduced operating costs, hence saved time for product development in the challenging times. This Digital Acedmy webinar will introduce how cloud transformation might be a solution for SMEs to break through the challenges and accelerate business outcomes in the post-epidemic era.
Speaker

About Amazon Web Services (AWS)
For over 15 years, Amazon Web Services has been the world's most comprehensive and broadly adopted cloud offering. AWS has been continually expanding its services to support virtually any cloud workload, and it now has more than 200 fully featured services for compute, storage, databases, networking, analytics, machine learning and artificial intelligence (AI), Internet of Things (IoT), mobile, security, hybrid, virtual and augmented reality (VR and AR), media, and application development, deployment, and management from 81 Availability Zones within 25 geographic regions, with announced plans for 24 more Availability Zones and eight more AWS Regions in Australia, India, Indonesia, Israel, New Zealand, Spain, Switzerland, and the United Arab Emirates. Millions of customers—including the fastest-growing startups, largest enterprises, and leading government agencies—trust AWS to power their infrastructure, become more agile, and lower costs.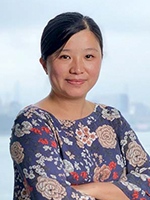 Ms. Cathy Li
Manager, Territory Business Development Team
Amazon Web Services Hong Kong
Cathy joined AWS in 2018 as one of the core members of AWS Hong Kong. As a SMB segment leader, Cathy is leading various teams to empower SMB businesses to realize potential through adopting technologies which relevant to different industries and scenarios. She is a trusted advisor, well respected by customers in her technical knowhow, people management and leadership in cultural change in a hierarchical commercial context. Prior to AWS, Cathy had around 10 years of industry experience in the information technology industry across APAC.
Participation Fee
Free (By Registration)