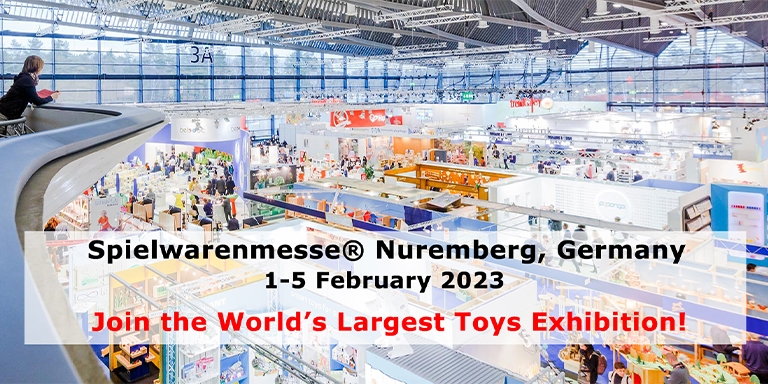 Spielwarenmesse 2023
Country / Region
Germany,Western Europe
Address
Spielwarenmesse eG Münchener Str. 330, 90471 Nürnberg, Germany
Format
Hong Kong Pavilion,Exhibition
Event Details
The Nuremberg International Toy Fair is the world's largest and most important toy fair.
In 2020, the fair attracted 2,843 exhibitors and 62,357 visitors.
Participants
Hong Kong Pavilion participants must be companies registered in Hong Kong and be carrying out substantial operation in the territory.
Participation Fee
Standard Booth :
HK$54,830 (9 sqm) / HK$73,100 (12 sqm)
applies for application form and payment received on or before 20 October 2022.
Both types include facilities such as fascia, shelves and/or pegboards, cabinets, spotlights, table and chairs, etc

An additional HKD5,870 will be charged by the Fair Organiser as a fixed marketing fee for each exhibitor.
Organiser
Spielwarenmesse eG