Links between China and the Arabian Peninsula date back centuries – the Aladdin legend reputedly originated in China and marine trade with and through Arabia long predated links with Europe – so it is no surprise that Hong Kong reached out to Saudi Arabia and the United Arab Emirates after travel restrictions ended.
The Hong Kong Trade Development Council (HKTDC) organised a week-long business mission to the Middle East, led by Mr John Lee, Chief Executive of the Hong Kong Special Administrative Region (HKSAR) following the recent reopening of the Hong Kong-mainland border and launch of the Hello Hong Kong! campaign.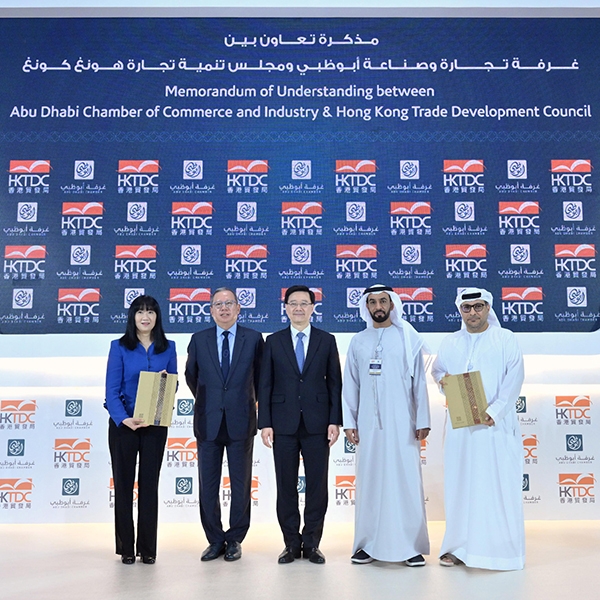 Principal officials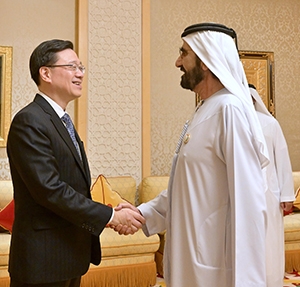 Mr Lee was accompanied by principal officials Mr Horace Cheung, Deputy Secretary of Justice; Mr Christopher Hui, Secretary for Financial Services and Treasury; and Mr Algernon Yau, Secretary for Commerce and Economic Development.
More than 30 business leaders from finance, logistics, technology and professional services joined the mission to Riyadh, Abu Dhabi and Dubai. The tour included a visit to the Museum of the Future in Dubai (main picture).
By showcasing Hong Kong's strengths through business and official exchanges and proactive publicity, the mission deepened economic and trade relations and enhanced cultural exchanges between Hong Kong and Saudi Arabia and the UAE, helping Hong Kong attract investment and talent. It also solidified Hong Kong's role as the global gateway to Mainland China and a leading business and investment hub in Asia.
The Hong Kong delegation met with senior representatives of government, local Chambers of Commerce, including the Saudi Chinese Business Council, Abu Dhabi Chamber of Commerce & Industry, Invest in Sharjah and Dubai Chambers, the last of which also announced the establishment of a Hong Kong office on Thursday.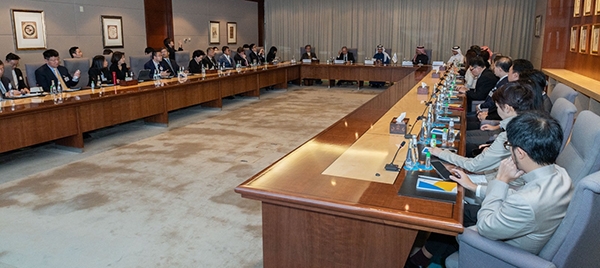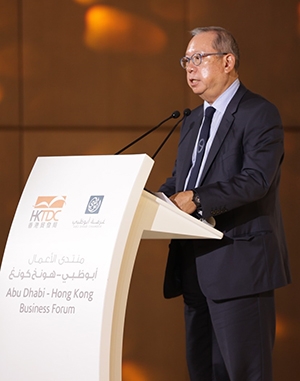 HKTDC Chairman Dr Peter K N Lam said, "The Middle East has an important role to play in driving the global economy and has important strategic significance in supporting the development of the Belt and Road. As Hong Kong reopens to the world, we have lost no time in organising this Hong Kong business delegation to the Middle East, led by the Chief Executive and three principal officials. Apart from presenting Hong Kong's latest incentives and policies to attract investment and talent, we also introduced new opportunities arising from the Guangdong-Hong Kong-Macao Greater Bay Area (GBA) and encouraged UAE and Saudi companies to take advantage of Hong Kong's investment and business platforms."
Dr Lam added, "From our meetings and visits, we saw that Saudi Arabia and the UAE welcome deeper and broader ties with Hong Kong to support their strategic development. I am delighted that many MoUs have been signed across many sectors. These will lay a solid foundation for future long-term cooperation. With our 50 offices around the world, the HKTDC will continue to help businesses open doors and to promote Hong Kong as a global business hub."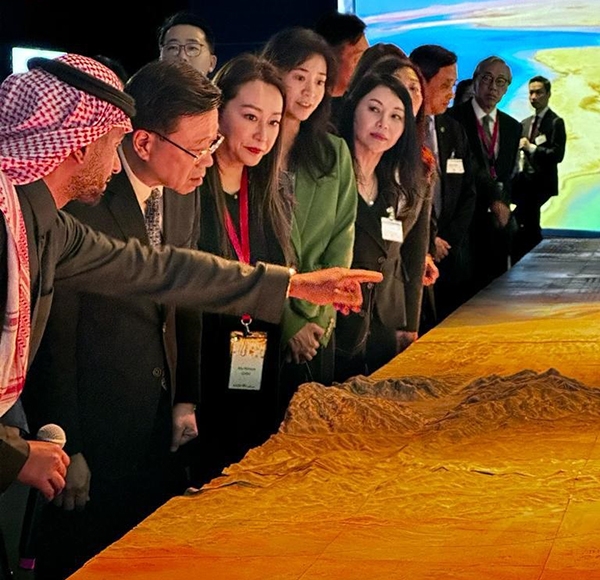 Mega promotions
Apart from over 30 international trade fairs and conferences in Hong Kong, the HKTDC organises large-scale overseas mega promotions, such as Think Business, Think Hong Kong, which will be held in Thailand in July to promote the Hong Kong brand together with the Hong Kong family of organisations.
Delegation members signed 13 MOUs during the visit. Three of the MOUs were between the HKTDC and Middle Eastern groups - with Dubai Chamber, Invest in Sharjah and Abu Dhabi Chamber of Commerce & Industry.
There were 10 MOUs with Hong Kong corporations or groups.
Hong Kong Exchanges and Clearing Limited (HKEX) and Saudi Tadawul Group Holding Company
SenseTime and King Abdullah Financial District (KAFD) (Letter of Intent)
Hong Kong General Chamber of Commerce (HKGCC) and Riyadh Chamber
Templewater Ltd, Bravo Transport Services Ltd and Wisdom Motors (Hong Kong) Ltd and Nesma Holding Ltd
SenseTime and Sela Company (Letter of Intent)
Hutchison and King Salman Energy Park (SPARK)
Ho & Partners Architects, Negawatt, Masdar City, and The Catalyst
HKSTP and Sharjah Research Technology & Innovation Park
Hong Kong Cyberport and Dubai Future Foundation
Federation of Hong Kong Industries (FHKI) and Abu Dhabi Chamber of Commerce & Industry
Related links
Saudi Arabia Market Profile
UAE Market Profile
City sets sights on Riyadh
Gateways play to their strengths