Artificial Intelligence-generated art brings to mind futuristic creations featuring galaxies or previously unknown life-forms, but it can be turned to classical art genres, as is the case with engineer and artist Victor Wong.
Having created Hong Kong's first fully computer-animated advertisement and the world's first AI Chinese ink painter, dubbed AI Gemini, Mr Wong has used his expertise in technology to create a style of his own. "To achieve breakthroughs, you need to explore new ways to interpret your work using contemporary media or methods," he explained.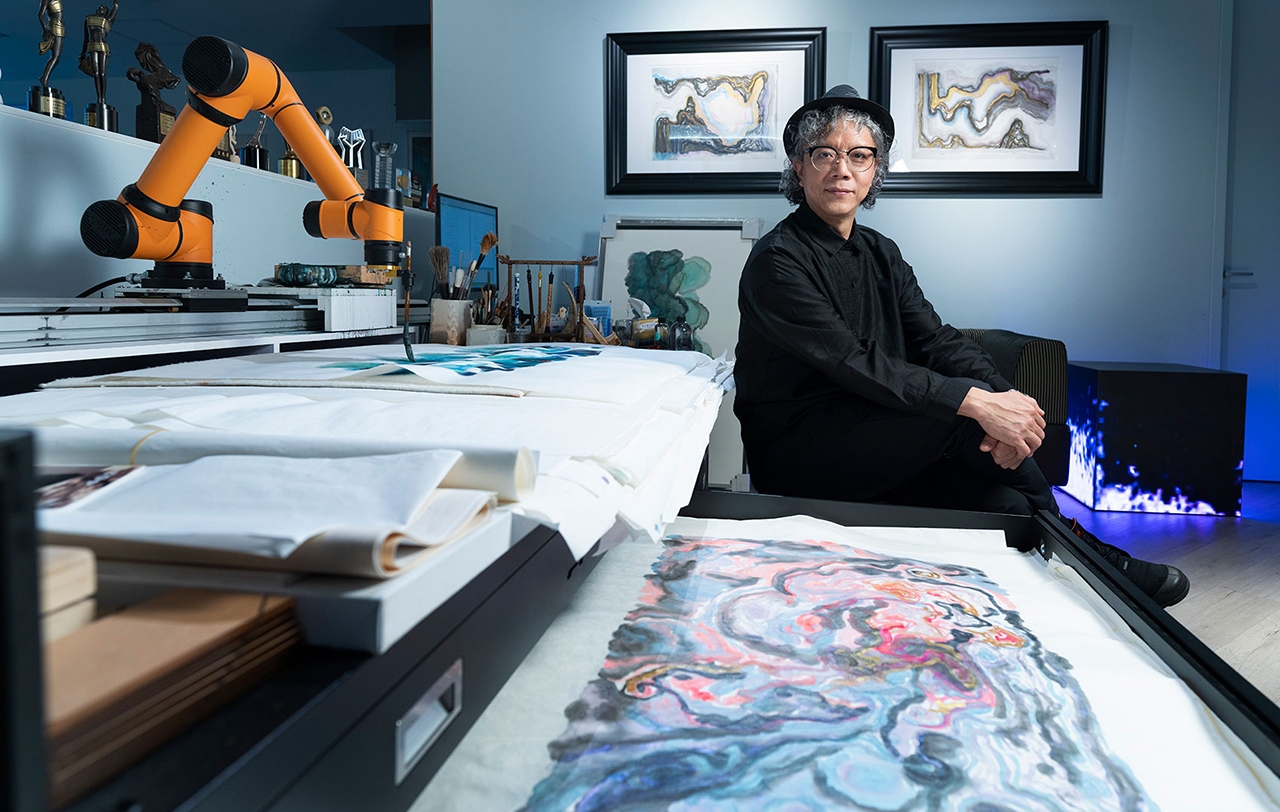 Start from scratch
Mr Wong grew up with paper craftwork in his parents' traditional paper offerings store. Meticulous paper products and lanterns mesmerised him, cultivating his aesthetic taste and inspired his artistic journey in the years to come.
Having studied electrical engineering in the United States, Mr Wong started blending technology with visual art, and took part in advertising and gaming projects in the 1990s, a time when computer animation was not widely known.
In 1991, he created Hong Kong's first fully computer-animated commercial using computer-generated imagery (CGI) and animation techniques, and subsequently participated in the production of hundreds of Japanese advertisements.
One notable work was the animation production for Japanese role-playing video game Final Fantasy. In 1998, he went into cinema with the animated visual effects for the Hong Kong romantic comedy Gorgeous. He has since designed special effects for more than 100 Hong Kong and Hollywood films.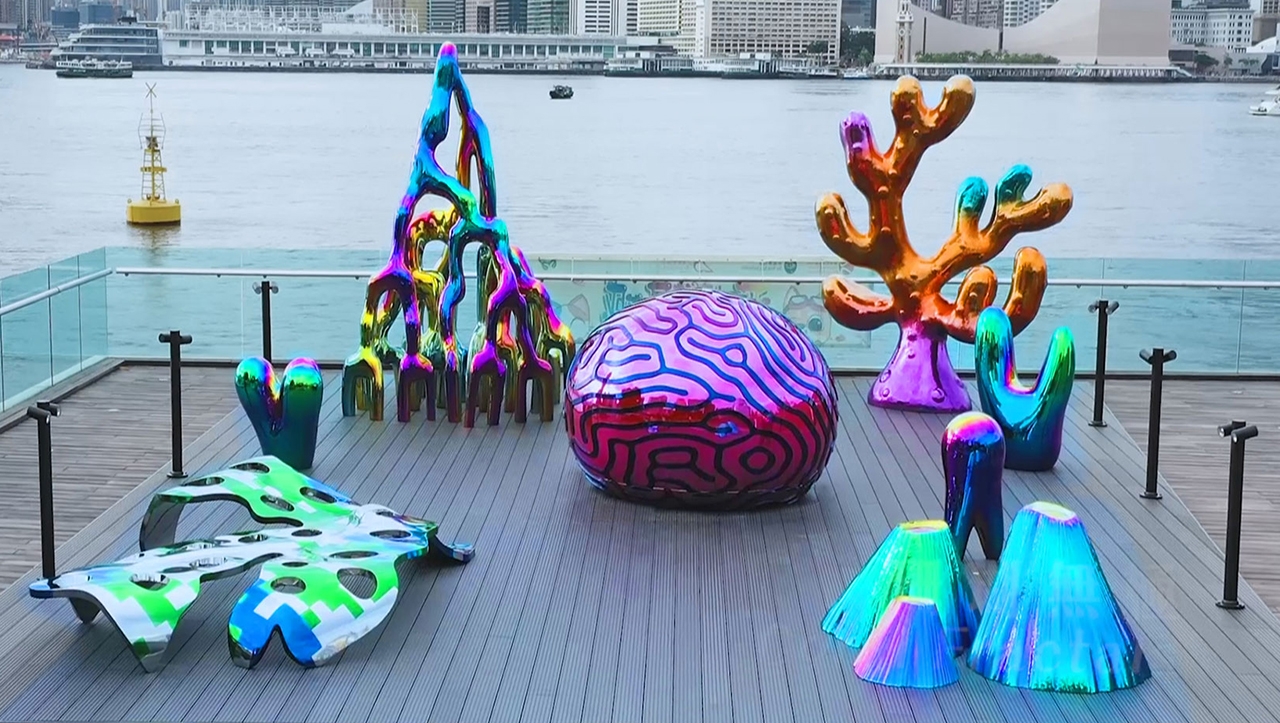 The unforeseen outcomes generated by the fusion of technology and his innovative ideas captivates Mr Wong. He finds immense inspiration in the transformative power that emerges when seemingly mundane matters of our daily lives are infused with fresh perspectives.
Ancient artworks move
Fusing technology and animation gave Mr Wong more creative space. In 2014, he directed a 60-second Hong Kong Jockey Club commercial, which transformed early 20th century painter Xu Beihong's ink painting masterpieces – such as Galloping Horses, The Standing Horse, and Large Galloping Horse – from static two-dimensional artworks into a vibrant 3D animation, taking several free-spirited horses galloping across an ink landscape. This innovative approach brought traditional ink painting into a whole new realm.
"Having been involved in filmmaking for many years, I have always fantasised about incorporating ink painting into films. In this commercial, I used cinematography techniques to capture the essence of Mr Xu's galloping horses and extended it into the digital realm," Mr Wong said. The project sparked his exploration of the boundless possibilities that lie at the intersection of art and technology.
Science in nature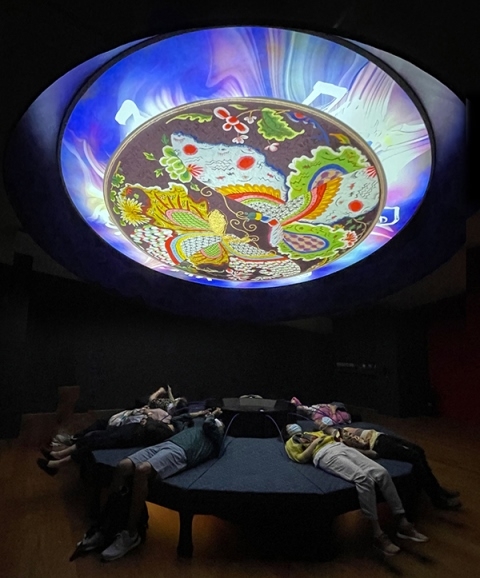 At the Hong Kong Palace Museum, Mr Wong co-created with Prof Jeffrey Shaw four ArtTech installations, one of which, Dream, transports viewers into the Qing dynasty, animating the mourning of Emperor Qianlong following the loss of Empress Fucha. Integrating cultural symbols, such as dragons, phoenixes and butterflies, alongside an elegy penned by Emperor Qianlong himself, the animation artwork invited visitors to recline on a sofa and gaze upwards towards the ceiling. From this vantage point, a novel perspective unfolds, allowing for an immersive experience.
Mr Wong believed art and technology should be harmonised, providing audiences with unique and immersive encounters that evoke genuine emotions and connections.
Mr Wong is a member of the Hong Kong Trade Development Council's Design, Marketing and Licensing Advisory Committee, which sets the tone for DesignInspire.
Related link
DesignInspire