ChatGPT, developed by OpenAI, an artificial intelligence (AI) research and development company, can quickly generate clear text content by learning and understanding reams of language data and can even actively write stories. As AI technology advances exponentially, it is inevitable that the industry will worry about whether traditional jobs will be replaced by AI in the near future.
At the MarketingPulse branding and marketing forum and eTailingPulse e-commerce forum hosted by the Hong Kong Trade Development Council (HKTDC) the seminar What Does ChatGPT Address drew a full house. The seminar was presided over by Rudi Leung, Founder and Director of Hungry Digital, and invited Keith Li, Chairman of Wireless Technology Industry Association (WTIA), Ivan So, Digital Marketing Consultant of HDcourse and Shek Ga-wai, Founder of Online Marketing Player, as speakers, introducing ChatGPT use and sharing their experiences.
Wordsmith
Mr Li said ChatGPT had many uses across a wide range of corporate functions such as human resources, information technology and public relations.
"For example, in the past, colleagues in the HR department had to spend half a day scrutinising the resumes of dozens of applicants to screen candidates for a position but now ChatGPT can complete the format sheet in a few seconds, detailing education and work experience of different applicants for comparison, and can also help write emails to invite job applicants to interview."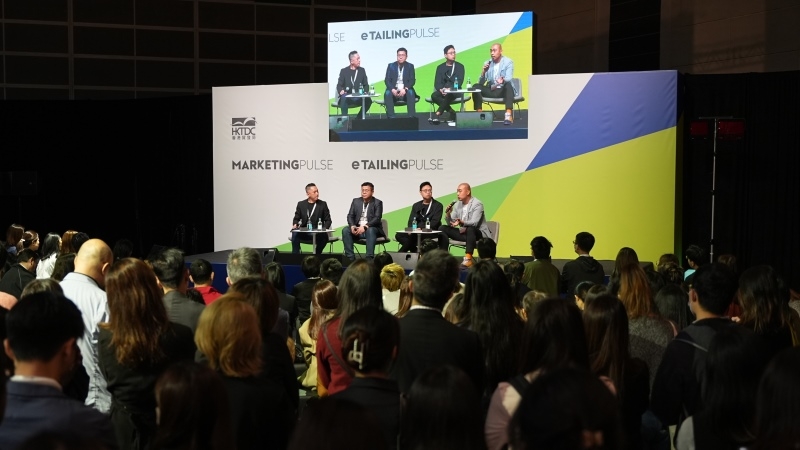 He emphasised that ChatGPT was a content generation tool rather than a search engine and could quickly write press releases, promotional copywriting and advertising plans. Fortunately, it could not make decisions, so could not "grab" employees' jobs.
He said: "I give employees more tasks and ask them to seriously think about how to make good use of ChatGPT, such as dealing with more formulaic or even trivial matters, so employees have more time to deal with more complex issues."
Mr Li believed ChatGPT was good at organising and creating text but had limitations. For example, it could not determine if data was authentic. "Currently, its database only has information from 2021 or before, and more than 90% of it is in English.
"Therefore, when answering in Chinese, sometimes it can be full of jokes, and the wrong information is revealed layer by layer. Even if the database had no data, it would continue to generate answers and retain its own opinion, so fact checking is very important.
Answer is question
"Many users believe the software has logical reasoning ability but this is not the case. We should not rely on it for judgment, especially when it comes to issues such as ethics." He added that in the world of AI, there are no stupid answers, only stupid questions. "Ask ChatGPT in different ways and it will give different answers. So we have to learn by asking, and try again and again, to master the best way to communicate with it."
Must-have skills for job seekers
Mr Leung agreed with this and listed two requirements for effective ChatGPT use - good English and asking the right questions.
"When we collaborate with ChatGPT, we need to have the ability to ask questions, imagine and think deeply, and also give clear instructions, such as clear conditions, specific scenarios, specific indicators."
Several universities have prohibited students from using ChatGPT for essays and homework but the speakers said educators should instead encourage students to learn and embrace this new technology to enhance competitiveness.
Mr Leung said: "In fact, this is a big trend, and it cannot be stopped. Knowing how to use ChatGPT will become an essential skill for job seekers in the future."
AI power
Mr So said ChatGPT allowed everyone to learn more material more quickly.
"For example, you can ask it to use simple words to explain esoteric theories to children in a concise manner, so users can understand new knowledge in a very short period of time."
Mr So also pointed out that GPT-4's language ability was stronger, and it could automatically use words to describe images. He said: "Currently, Amazon has more than 200 books created by ChatGPT, and there is also software added to ChatGPT, which can automatically create 10 pages of beautifully designed PPT presentations with rich pictures and texts in a few seconds based on text information."
User privacy
During a question-and-answer session, some participants raised concerns about ChatGPT security, such as whether the responses to it will be stored in the database to allow business competitors to obtain sensitive information. Mr Li said the terms of use of ChatGPT mention that users' information will not be used. Mr Shek said the Pinecone vector database converts information into binary code. "ChatGPT is actually just interpreting information in human language, rather than storing information."
Related link
MarketingPulse