The Eco Expo's Green Transportation Zone showcased hydrogen trucks
Autumn lighting fairs and Eco Expo Asia in Hong Kong focused on smart, sustainable energy, as IoT connected illumination and green transport drew immense interest.
The 25th Hong Kong International Lighting Fair (Autumn Edition), 8th Hong Kong International Outdoor and Tech Light Expo, and 18th Eco Expo Asia, organised by the Hong Kong Trade Development Council (HKTDC) attracted 62,000 buyers from 145 countries and regions.
The number of buyers from key markets grew strongly, including those from ASEAN countries, such as Indonesia, Malaysia, Philippines, Singapore and Thailand as well as India, Korea, Mainland China and the United Arab Emirates.
Eco Expo Asia also drew many new buyer groups, including those from Malaysia, Thailand and Macao, a testament to global buyers regarding Hong Kong as an important trading and sourcing platform.
Respondents to an on-site survey at the lighting events were optimistic – more than 67% expected overall sales to continue growing in the next two years, with 32% expecting unchanged sales and just 1% anticipating a decline.
For traditional markets, respondents were mainly optimistic about Australia and the Pacific Islands (67%) and Taiwan (63%). Among emerging markets, the industry was primarily positive on Latin America (71%), Central & Eastern Europe (excl. Russia) (68%), the Middle East (66%) and ASEAN (65%).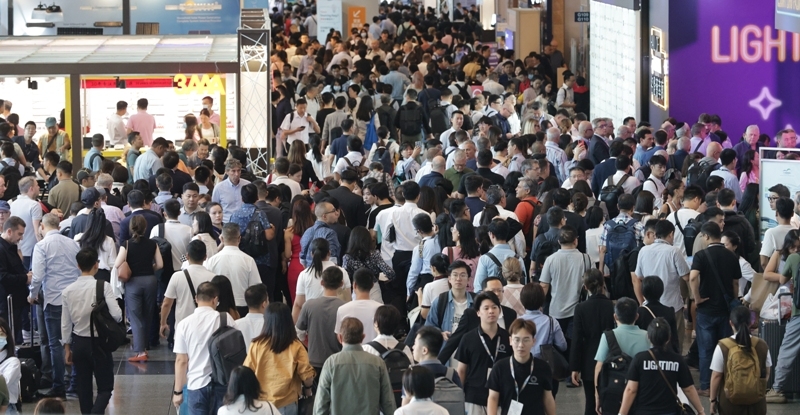 Smart cities and smart homes were among the technological development trends under the spotlight. As IoT applications grow in popularity, most respondents (74%) believed the smart lighting market had great potential in the next two years. Areas with the most potential included home automation and smart-lighting control systems (47%), followed by wireless lighting control systems (33%), energy-saving lighting control solutions (30%) and outdoor smart security lighting systems (26%).
Themed Light Up Every Opportunity, the fairs featured high-quality lighting products, such as those with innovative designs, sustainable development and smart elements. The debut Connected Lighting Zone showcased more than 20 renowned companies and brands.
Eco Expo Asia, themed Taking the Leap towards Carbon Neutrality, resonated with the recent Policy Address by Hong Kong Special Administrative Region Chief Executive John Lee. He emphasised measures to promote the new energy transport industry and sustainable development.
The Expo's Green Transportation zone showcased new energy vehicles and related equipment, including hydrogen-powered container trucks and garbage trucks exhibited by Wisdom Motors (HK) Limited. Huawei International Co. Limited also introduced the latest models of charging piles at the Expo, enabling electric vehicles to fully charge within just 10 minutes.
To help Hong Kong's catering industry prepare for the ban on disposable plastic utensils next year, the Environmental Protection Department of the Hong Kong SAR Government led 28 registered suppliers from the Green Tableware Platform to participate in the Expo.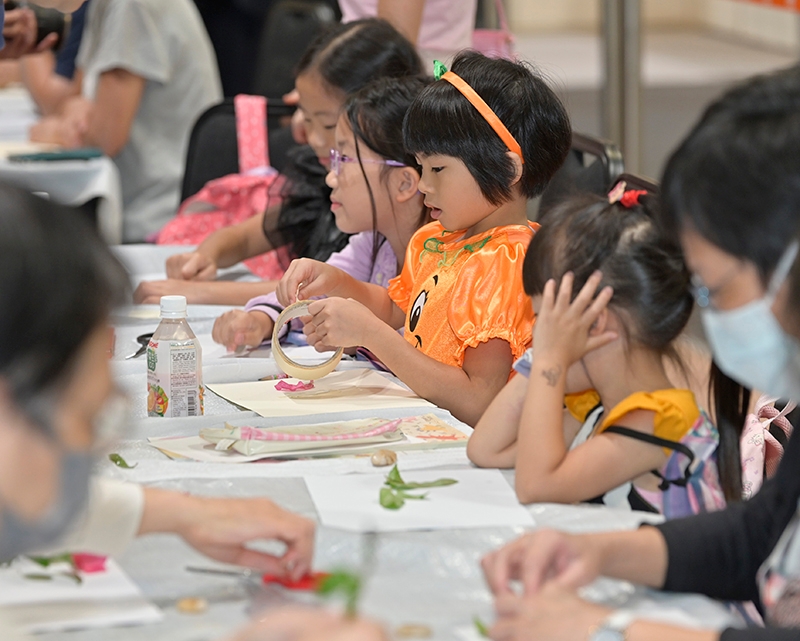 An HKTDC-led survey showed respondents from Mainland China and overseas considered Hong Kong to be a sustainable business hub offering services useful for companies' ESG strategies.
Hong Kong was seen as strong on product availability and diversity, such as eco design and net zero solutions, the supply of ESG expertise and talent in many fields, such as green finance, carbon trading and ESG investment expertise and talents, as well as ESG investing.
Organised by the HKTDC, the Hong Kong International Lighting Fair (Autumn Edition) and the Hong Kong International Outdoor and Tech Light Expo form a world renowned lighting marketplace.
This year, they attracted more than 3,000 exhibitors collectively, while Eco Expo Asia welcomed over 300 exhibitors.
At the recent Hong Kong Electronics Fair (Autumn Edition) two participants shared their thoughts in one-minute videos. Hear Morris Malekan of NBC Electronics explain the value of the show for sourcing and hear exhibitor Steve Gussenhoven of IoTize™ describe how attending this year's fair helped them connect with potential business partners from South East Asia, Australia and China.