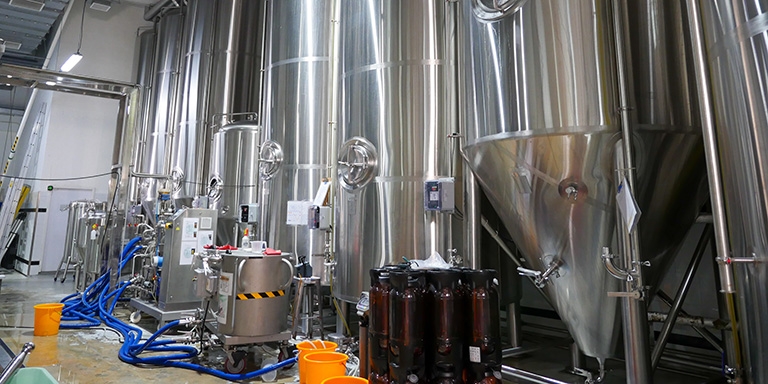 https://hkmb.hktdc.com/en/4OGVxj6L
Craft brewers win consumer support
An employee-driven Hong Kong brewery is experimenting with craft ales to draw in customers that usually avoid beer.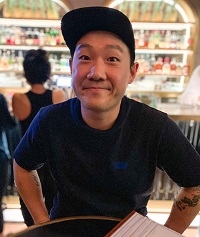 The bars may be temporarily closed in Hong Kong, but the city's beers are enjoying increased interest from consumers keen to support home-grown products – and one of the success stories is Carbon Brews.
Established in 2018, this 35 hectolitre brewhouse in Fo Tan is currently the largest craft brewery in Hong Kong, General Manager Chris Wong said. The former accountant has worked in San Francisco and dabbled in home brewing before joining Carbon Brews. The company takes a collective approach to the brewing process; all employers are encouraged to submit ideas for new brews. Carbon Brews will open a tap room in Central this year and another in Tokyo, he said.
How does the company's collective brewing work?
We're an employee-driven brewery – there's no single voice that speaks for the company, or real founder, so we are more of a collective. We're very focused on the product-creation side. Whoever has an idea they want to push can submit it to product submission then we put it out for a vote. This way, we benefit from getting a lot of new ideas [for new beers] and our younger teammates are more creative. It creates more admin, but this is the company DNA. No matter how senior or junior, we all vote on what beers we should brew. We were brewing hazy IPAs and New England IPAs in Hong Kong when this was still very new.
How do you relate to other local brewers?
Our facility brews ales for five other craft beer brands, so we know the other breweries well. It's a very cohesive market, and we help each other out. There's not too much rivalry as craft brewers have low market penetration in Hong Kong overall.
You brew for "those who think they don't like beer" – how does that work?
Our logo is a grid that looks like a periodic table, and I'd say we're 50% art, 50% science. We respect the science of brewing but at the same time we want to push boundaries and surprise people, so they're saying: "I didn't know that beers could taste like this".
We work with familiar concepts and ingredients and keep customers curious. Our strawberry milkshake IPA [India pale ale], for example, is creamier than other IPAs. One of our bestsellers is [double hazy IPA] Crazy Rich Lupulins, which came out at around the same time as the Crazy Rich Asians movie. It was one of the first hazy IPAs to become popular in Hong Kong and it still sells well. 
How would you describe the Hong Kong craft beer scene?
The market is hard to penetrate since it is hard to match the prices of the big beer brands. Some craft breweries have opened their own restaurants or brew pubs, but that's a very big risk. You can end up compromising the beer quality if the beer facility is in-house, and we don't want to do that, so we're planning to open tap rooms to sell our beer. We want to be a dominant local brand and are proud to be made in Hong Kong.
Your brewery tours are suspended due to COVID-19. Will they return soon?
Yes, we've been busy adding in more tanks and building a tasting room as we want to host more brewery tours, and it should be ready by this April. Guests will be able to see everything from fermentation to bottling, and sample four to six beers.
What do you like about doing business in Hong Kong?
The free borders mean that it's easy to import raw materials, and we can use the best hops, malt and yeast to create a top-notch product. A lot of talented brewers are willing to move to Hong Kong as it's one of the best places to brew in the world. Our head brewer, Conor Hogan, relocated here from Ireland.
Will you exhibit at any shows this year?
We are not sure yet. We've previously joined [food and hospitality tradeshows] HOFEX and Restaurant and Bar Hong Kong and used to attend a lot of international beer festivals. These events are good for networking as you can learn from brewers around the world. We've found that everyone's open about their procedures and we're able to share different practices and skillsets.
What are your plans for 2022?
We'll be releasing a sour beer with [fellow Hong Kong brewers] Yardley Brothers called Red Beard. We'll also be opening a tap room on Wyndham Street and another in Tokyo around March. The Japanese market is very similar to Hong Kong as they are prepared to spend money on good quality products.  
Related link
Carbon Brews