The HKTDC Food Expo's global trade show, Food Expo PRO, and Hong Kong International Tea Fair have returned, drawing more than 20,000 buyers from 69 countries and regions, after travel restrictions fell away and participants could taste the food and beverages on offer following a three-year look-but-don't eat hiatus.
Participants streamed in from Mainland China, ASEAN , Japan, Korea, Taiwan, the United States, Mexico, Poland and more, reaffirming Hong Kong's F&B trading hub role in Asia.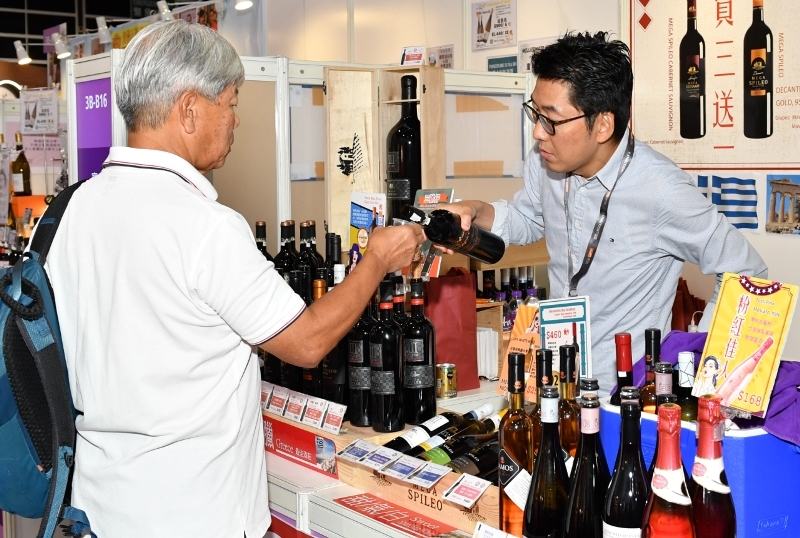 Food Expo PRO and the Tea Fair ran concurrently with the Food Expo, Beauty & Wellness Expo and Home Delights Expo, organised by the Hong Kong Trade Development Council (HKTDC). The five fairs featured more than 1,800 exhibitors from 24 countries and regions and attracted close to 480,000 public visitors, an encouraging recovery sign for the trade and fairs industries.
Smorgasbord
The Alpine country Austria was exporting liquids – Fermet herbal apertifs, fizzy teas and beers and Grander granite-filtered water – either in water form, or kits including the stone to filter tap water.
Noting the proliferation of craft beer makers in Hong Kong in recent years, a Korean exporter has brought a range of craft brews to the city.
Thailand is Hong Kong's leading source of rice, with 67% of the grain sold in Hong Kong coming from the leading Southeast Asian exporter. The country is also known for the pungent tropical fruit durian, as well as many imaginative ways to use coconuts. One supplier provided an instant dessert, comprising durian, coconut and rice!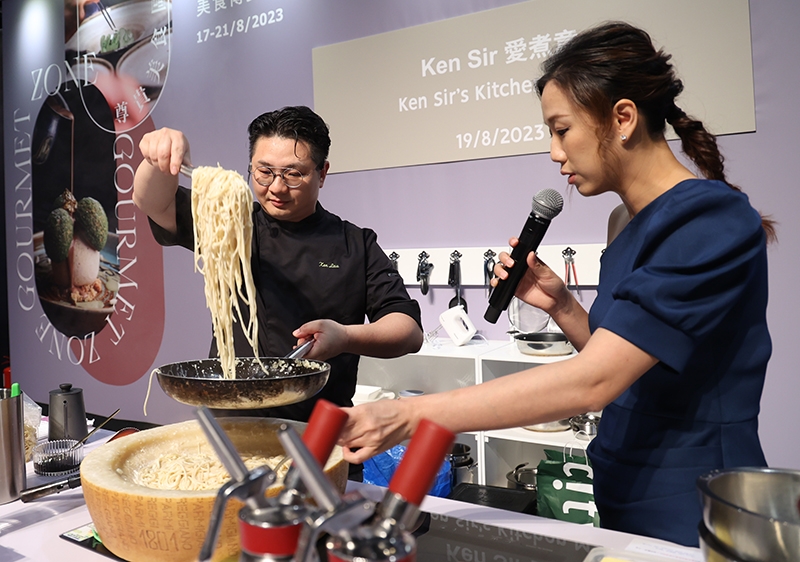 When it comes to transport to Hong Kong, Argentina takes the prize for difficulty. Hong Kong's antipodal point (furthest distance in terms of latitude and longitude) is La Quica in the far north of the country.
As well as New World wines, Argentina is known as a massive producer of beef. Argentina Premium beef exporter Hong Kong Director Nicolas Riga said low costs and deeply discounted exchange rate of Argentina ensured they remained cost competitive, despite the distance.
He said the firm sold mainly through its own e-commerce website in Hong Kong as well as directly to restaurants.
From Mexico, Jalisco Province, the home of Tequila, set up a pavilion with vendors supplying a wide variety of the agave spirit, as well as avocado oil, Diablo ("devil") chilli sauce and Corajillo tequila-coffee liqueur mix. An exhibitor offering Tres Fuegos ("three fires") salsa and a range of jams was very pleased to be back at Food Expo, having been a regular participant since 2010.
Trade buyers broaden business networks
The Food Science and Technology Zone debuted at Food Expo PRO. A Hong Kong exhibitor, Technological and Higher Education Institute of Hong Kong (THEi), showcased non-alcoholic beer and the "electronic tongue", a smart device that carries out a full range of quantitative and qualitative taste sensing analysis.
At the Hong Kong International Tea Fair, Shobel Mulinge, Commercial Director of Nala Tea Company Ltd from Kenya, established links with buyers from Egypt, Mainland China and Singapore. The company expects to receive new orders worth US$400,000 thanks to this year's fair.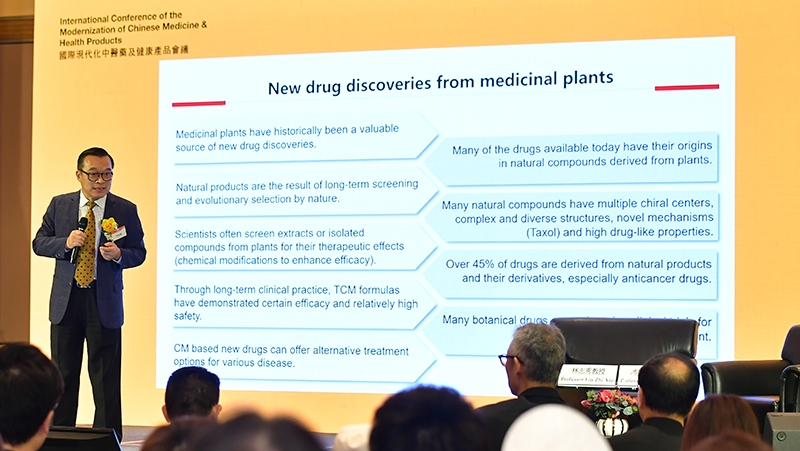 Under the EXHBITION+ hybrid model, the online Food Expo PRO and the Tea Fair began before the physical fair and continue to be held onlinefor another week. Buyers and sellers can check out AI-recommended business leads as well as arrange and conduct online meetings with each other through Click2Match, a smart business-matching platform until 26 August.
Related links
HKTDC Food Expo PRO
HKTDC Hong Kong International Tea Fair
HKTDC Food Expo
HKTDC Beauty & Wellness Expo
HKTDC Home Delights Expo