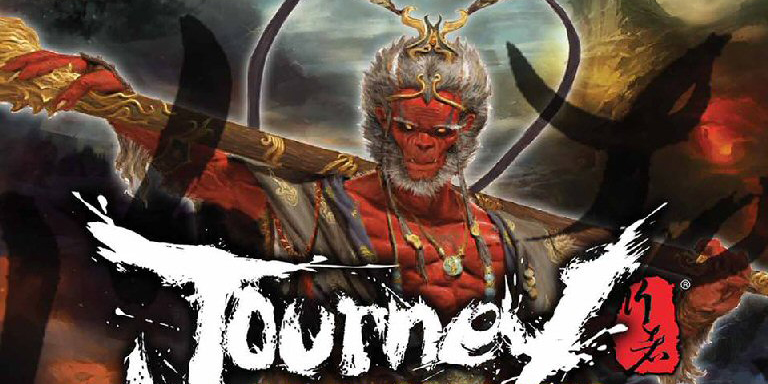 Monkey Business
A Hong Kong start-up has launched a board game based on the Chinese novel Journey to the West.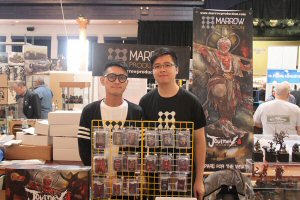 Hong Kong-based Marrow Production is reviving board-game culture by launching its game Journey: Wrath of Demons, where four pilgrims band together to search ancient China for sutras – sacred scriptures that bring salvation to a world overrun with demons.

Inspired by the epic Chinese novel Journey to the West, the game was conceived by gaming enthusiasts Hon Ho and Ray Wong, who spent the last two years raising funds to put the game into production.

It took 38 days to raise more than US$400,000 on Kickstarter – the world's-largest funding platform for creative projects – to cover production costs, with 1,800 investors supporting their project.

"We were surprised to get the money we needed so fast," admits Mr Ho. "We thought of approaching the banks but didn't feel like they would be interested in funding our project, so Kickstarter seemed the right place," he says, adding that most of their investors came from the United States and Europe.
Chinese Theme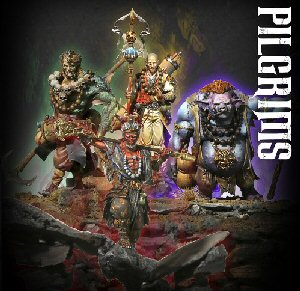 The pair met eight years ago, when Mr Wong was working as a sculpting teacher, a job he continues to do while creating miniatures for the game in his spare time. "At first, we thought about making busts, but then we thought, if we only did busts, it would be difficult to expand the business [with additional miniaturised sets], which is why we decided to make a game," says Mr Ho.

Having a Chinese theme has provided the product with a unique selling point. "It's something new for the board game community, as there aren't any games on the market representing Eastern culture. Some people may know [one of the main characters in Journey to the West] Monkey King, but as the novel has so many different stories, we felt it would be of interest to Eastern and Western markets," says Mr Ho, who writes the stories and develops the game rules.

Once the two had decided to create a board game, it took two years to develop a product ready for market. Juggling the project alongside their full-time jobs has been difficult. "Handling the production and promotional sides of the business was particularly challenging as neither of us had experience in these fields," says Mr Ho.
Going Mobile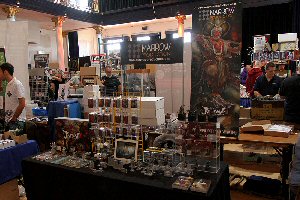 While the founders admit board game culture isn't very well established in Hong Kong, they hope to pique people's interest in this traditional entertainment in several ways, including by teaching people how to play the game, something which is already happening at gaming store Fun Atelier in Wan Chai. Mr Wong will also hold classes on how to paint miniatures to promote this hobby to more people.

The start-up has also spoken at local educational institutions IVE and PolyU Speed at the Hong Kong Polytechnic University, where they shared their experiences about the Kickstarter campaign and marketing the board game. By speaking to local students, the two hope to inspire others to start their own ventures.

Following the talk at IVE, Marrow Production is in discussions with some of its graduates about turning the game into an app. "It's still in the early stages of development, but hopefully in one or two years' time, we will see the game as an app." Once it goes mobile, Mr Ho anticipates the game could really take off in Hong Kong.
Finding Success
One of the biggest turning points came when the company attended gaming show Spiel Essen in Germany, where it hooked up with its current publisher Edge Entertainment. Responsible for translation and production, the publisher is helping the start-up translate the game into Spanish, French and German. The game will be available to purchase in these languages, in addition to English, from early next year.

With Journey: Wrath of Demons going into production in three countries in addition to Hong Kong, Marrow Production has now set its sights on Brazil, the United States and Australia – regions with considerable gaming communities. "Our publisher is helping us with connections in these countries. It's a bit easier now that the company is a bit more established and we have a Facebook page, so they have something to look at."

With a considerable amount of investors from the Kickstarter campaign, the focus now is on getting more distributors. "We aren't looking for anyone to invest in the company now, but we are considering selling licenses, although we haven't explored this yet, as we have been too busy with production." Nevertheless, Mr Ho sees strong potential through licensing. "Having set up the branding, we can go beyond board games and create toys and clothing. But we want to focus on expanding the game and license this out."

Two more additions are in the works next year; Spider Demons and White Bone Demons, which will be added to the game in a separate box. "We will continue our stories as in the Journey to the West, and that's how we plan to expand," says Mr Ho.

To bring the game to other markets, Marrow Production this summer will attend US gaming show Gen Con, where it hopes to acquire more contacts, gain more exposure for the game and show off the new miniatures.

While it has been a challenging couple of years learning to sell their concept to publishers and distributors, Mr Ho says they have been pleasantly surprised by the level of success the game is currently enjoying. "We initially thought if we could make something that people liked, that would be more than enough already. We didn't expect this."
Related Link
Marrow Production
Licensing
Toys & Games