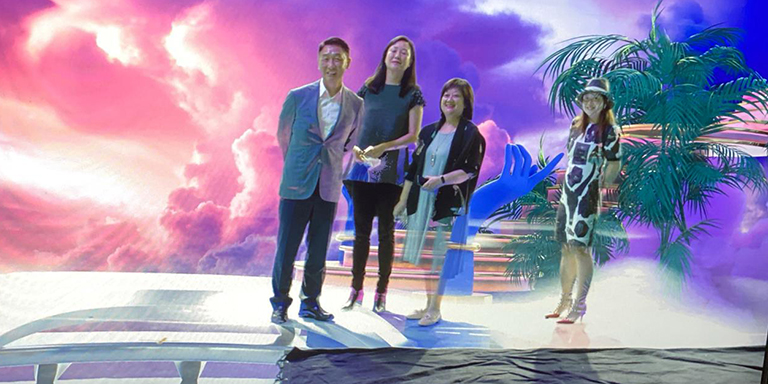 https://hkmb.hktdc.com/en/1X0AM31Q
Going out on a high
Retiring Deputy Executive Director Benjamin Chau joined the HKTDC amid the pre-Joint Declaration financial havoc and leaves after negotiating the COVID-19 storm.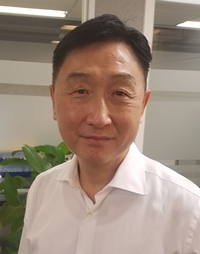 Looking back on a career with the Hong Kong Trade Development Council (HKTDC) that began amid the financial meltdown of 1983 and ended with the COVID-19 pandemic storm, Retiring Deputy Executive Director Benjamin Chau counts another challenge as one of his career highlights.
That was the challenge to help open up Hong Kong's exhibition space to the world at large.
Looking at Hong Kong's position as a global centre for trade fairs today, it's hard to imagine that it wasn't always so. However, in the early 1990s, fairs in Hong Kong were relatively small with more participation from local than overseas companies. And while nobody would deny the huge economic benefits brought by the subsequent expansion of the exhibition industry here, at the time there were some reservations among businesses about opening to wider competition too quickly.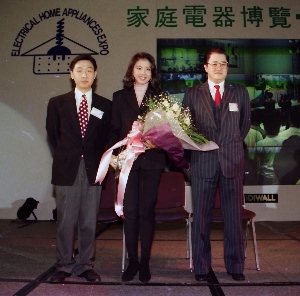 At the same time, it was understood that by expanding fairs and making them more international with a wider selection of products, more international buyers would be drawn in, which would benefit everyone. Mr Chau was able to empathise with both the ambitions and reservations of local businesses and earn their trust and support for expanding HKTDC's exhibitions, bringing them onboard as partners to help turn Hong Kong into a place where the world comes to do business.
He deployed the same skills again when rapidly putting together the inaugural Asian Financial Forum 15 years ago, conceived as a way to mark the Hong Kong Special Administrative Region's 10th anniversary.
Currency peg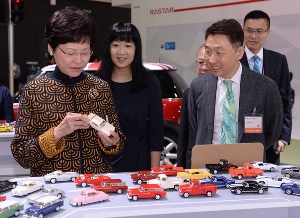 Mr Chau's career started in September 1983 – a year when the negotiations that would lead to the Sino-British Joint Declaration were underway and currency turmoil resulted in a currency peg.
He had turned down a job at a Japanese firm to take a gap holiday in the United States. On his return he quickly found a position in a Chinese bank, despite the poor state of the economy at the time. Just a few months later he was hired by the HKTDC, his second postgraduate job, and never left.
At the time the Council had satellite offices in Kwun Tong and Tsuen Wan, which were both busy industrial areas. Site visits to factories near these offices gave him a working knowledge of industry in Hong Kong. Key producers at that time were in areas such as garments, watches, electronics and toys.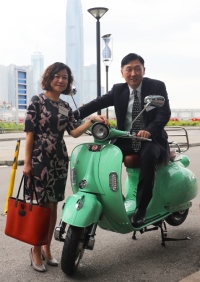 Mr Chau's fluency in English and Putonghua led him to be selected as host when missions visited from overseas or China . A swift promotion led him to set up the HKTDC's first China office, in Beijing, in May 1986. He described the Executive Director at the time, Jack So, as a visionary who recognised that the market in China was gigantic, while production costs in Hong Kong were high. Mr So encouraged Hong Kong manufacturers to move into Guangdong, following Deng Xiaoping's ground-breaking southern tours which led to the establishment and expansion of China's first Special Economic Zone in Shenzhen.
Mr Chau's tenure in Beijing saw frequent visits by high-level delegations from Hong Kong, including one with Sir Edward Youde, the then-governor who died while on a working visit to the capital.
After 18 months in Beijing, Mr Chau went on to establish the Shanghai office, the HKTDC's second office in China. He then went on to head the Southeast Asia desk, which gave him valuable knowledge of this fast-growing region.
Exhibitions home base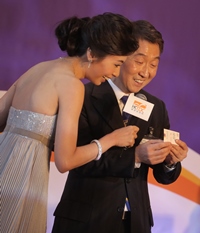 His next position was with Exhibitions, where he spent most of the next 25 years. The Council organised just 20 exhibitions annually when he started. This has since expanded to 37, of which 10 are the biggest in Asia and five the biggest in the world in terms of the number of exhibitors.
Mr Chau pointed out that, although a statutory body, the HKTDC is largely self-funded and runs exhibitions on a commercial basis, so it needs to be especially competitive in the services it offers to exhibitors. The Council started staging exhibitions early, in 1970, seeing them as the best way to promote trade since they were so effective in bringing suppliers and buyers together. Early exhibitions were held in hotels such as the Miramar and Excelsior, and even at railway stations.
The Hong Kong Convention and Exhibition Centre opened in November 1988 with 20,000 square metres of exhibition space, but it quickly became clear that more space was needed, Mr Chau said. The government then agreed to build the iconic extension, the venue for the 1997 handover ceremony, which was completed – in the nick of time –that year. Mr Chau recalled that there had been proposals to hold the ceremony in an outside venue, such as Victoria Park, but fortunately the indoor option won the day as rain poured down throughout the day of the handover ceremony.
Mr Chau said when he began running exhibitions in 1997, they drew 7,800 exhibitors from 30 to 40 countries. By 2019 this had risen to 37,000 exhibitors from 100 countries and regions, with buyers from 200 countries and regions attending. The Jewellery Show alone saw a leap from 800 exhibitors to around 4,600 during this period.
Launch into cyberspace
The global business landscape has been drastically changed by the COVID-19 pandemic and the exhibitions industry is no exception, with international travel and people-to-people contact being limited. When physical events were brought to a halt in 2020, the HKTDC immediately started enhancing its digital platforms and launching a series of new offerings to keep business going despite lockdowns. It also started laying the foundation for post-pandemic fairs, conferences and promotions, which will combine the best of physical event management with sophisticated technologies to capture wider audiences and provide participants with a more flexible and customised experience whether they are in the venue or engaging remotely.
Mr Chau noted that despite the success of the online expos, face-to-face interactions are still crucial in business and 60-70% of exhibitors still preferred physical exhibitions since buyers can see products up close and interact in person with sellers. The online expos, however, had the undeniable advantage of running 24 hours a day, 365 days a year and being within reach of everyone.
Mr Chau pointed out that the Centrestage show, a key promotional platform for Asian fashion designers, had to be run as an entirely virtual event in 2020 (main picture). Lacking a physical catwalk, the HKTDC shot videos of models on a catwalk in a Clearwater Bay film studio. Digital editors then superimposed the parading models against scenic backgrounds to create online shows that drew as many as 380,000 viewers, compared to the maximum of 10,000 viewers that a live catwalk show could reach.
He concludes that the future direction of world-class exhibitions will be to augment the best of physical events with the best of online ones – hybrid shows with seamless online-to-offline experiences for participants.
Overcoming challenges
Looking back, Mr Chau said another high point in his career was playing a leading role in navigating the HKTDC through the SARS crisis of 2003. The Council initially cancelled its spring shows that year because some exhibitors were reluctant to attend, but many small and medium-sized enterprises said they depended on shows for up to 40% of their orders. The HKTDC moved quickly, consolidating the Houseware and Gifts and Premiums shows in the space of just two weeks, in April, at the height of the epidemic. The organiser had to completely change the exhibition layout and see a drop in the number of exhibitors, but the show still drew 12,000 buyers. Moreover, all the exhibitors were satisfied with the results.
After the World Health Organisation lifted its epidemic alert in May 2003, the HKTDC opted for a July Summer Sourcing Show. Despite being in the mid-summer, normally a bad season for shows, the exhibition drew 3,000 exhibitors. Mr Chau mobilised the Council's overseas offices to organise buyer missions and, in the end, some 60,000 buyers attended.
Mr Chau regards the launch of the Asia Financial Forum in 2007, shortly after he was transferred to head up the Product and Service Promotion Departments, as another major highlight of his career. A snap decision had been made that the HKTDC should mark the 10th anniversary of the handover with a signature event, meaning a high-speed rollout was required. The last-minute decision meant they had just a few months to organise the forum, but Mr Chau and his team pulled it off, even managing to land high-profile speakers such as People's Bank of China Governor Zhou Xiaochuan.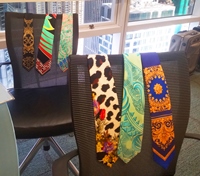 Mr Chau will retire on 4 January, and Sophia Chong, the current Assistant Executive Director, will take his place. Looking back fondly on an eventful and rewarding career at the HKTDC, he said he had been too busy to give any thought to what he would do in his retirement, but would like to serve the community in some capacity.
Related link
HKTDC Events