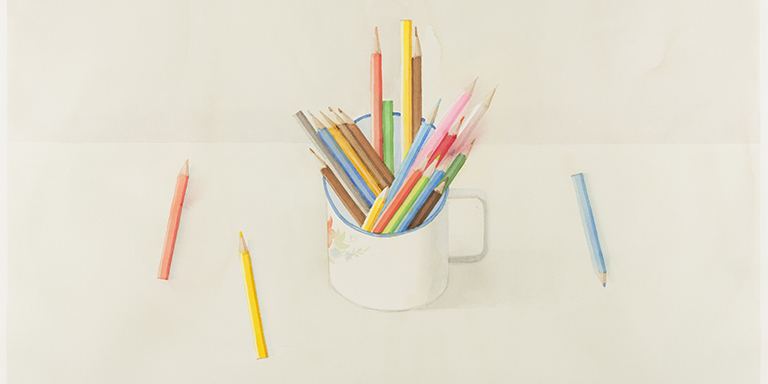 https://hkmb.hktdc.com/en/1X0AM15S
Hong Kong rises in art stakes
International auctions are drawing attention as the pandemic re-orders the market while digital art grows in influence.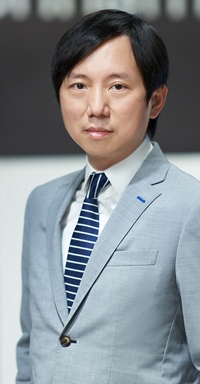 Hong Kong has overtaken London as the second-biggest contemporary art auction market in the world, behind New York, according to art market tracking site ArtTactic. In the first eight months of last year, the city increased its market share to 26%, from 20% for the whole of 2019, with US$314.6 million in auction sales, compared to London's $303.5 million.
Head of Modern and Contemporary Art, Asia, at Bonhams, Marcello Kwan – who joined the auction house in June after a decade-long stint at Christie's – said sales at its 25 November auction exceeded all expectations, with a sell-through rate of 88% by lot and 98% by value. Hello, Mondrian by Hong Kong artist Liu Ye was the top lot, achieving HK$11,652,500 (US$1.49 million), against a pre-sale estimate of HK$8 million to HK$12 million. Bathing 2 by Hong Kong artist Chris Huen sold for HK$952,500, well above its estimate of HK$300,000 to HK$500,000. Missing the Blue Sky by Spanish artist Javier Calleja realised HK$165,000 – over five times the estimate of HK$30,000 to HK$50,000.
How has the art market evolved?
Ten years ago, Hong Kong collectors had quite local tastes, and would tend to buy mostly Chinese and Asian art. In the past few years that's really changed, and now the market is made up of around 40% to 50% non-Asian artists, with Banksy and other street artists really popular with Asian buyers, as are painters inspired by anime and manga like Javier Calleja, whose wide-eyed portraits are very trendy right now. Abstract artists like Taiwan's Richard Lin and Stanley Whitney from the United States are doing well with Asian collectors, too. Perhaps that's because abstract art is easier to live with than, say, a portrait.
Which Hong Kong artists sell well?
Liu Ye is extremely popular. One of the key elements in his art is [his incorporation of] Mondrian paintings in his works. His paintings are very universal and harmonious. Liu Ye's works are now reaching a peak, as is another Hong Kong artist, Lee Kit, who represented Hong Kong at the Venice Biennale. He's really conceptual.
How has COVID-19 affected art auctions?
It's a new era for buying art. Two years ago, online platforms were not that popular. Some even wondered if buying art online was possible. The pandemic has pushed things to another direction, and buyers are more comfortable buying online. Last year, we introduced a new app and website, and encouraged clients to register and consign online. But you can't replace the human touch and seeing people's reaction [to artworks]. Digital isn't replacing everything but it's helping, as a lot of people still can't travel.
One recent online sale of contemporary art showed 35% of bidders were new buyers. We're not talking about big lots, but it does show that people feel relaxed about bidding online. While some reports indicate that more than 80% prefer to buy offline, the buying impulse is so huge that collectors can't wait. If you wait, you lose the chance, and supply is limited.
How is the digital art trend developing?
Young collectors are more open minded and keen to invest in digital art, and some are building collections of digital art and installations. Our London team recently sold a non-fungible token (NFT) artwork of a Cristiano Ronaldo trading card, ground-breaking in terms of concept and medium, for US$400,000 to a collector in the US.
A digital art fair was recently held at Hong Kong's Start Art Gallery, which is the world's first physical blockchain art gallery.
How will art collecting evolve as travel restrictions ease?
The opening of the border will be really exciting and there will be lots of travelling across borders. We expect to see art fairs back, and more interactions triggering a buying impulse. Online platforms are helping sales, but they can't replace face-to-face interactions.
What is the mindset of collectors right now?
Collectors are looking for new artists to invest in. A lot of collectors aren't just doing it for personal enjoyment but want to see some good financial return and that their pieces have the potential to grow in value. There's more and more money going into the art market. The super-rich are looking for something to collect for investment purposes and art has proved to be a good asset for the portfolio.
What should investors consider before starting an art collection?
First of all, you need to ask why you want [an art collection] – is it for personal enjoyment, investment or another reason? It's also important to understand what you are buying and doing research is very easy nowadays on sites like Artnet, which are quite transparent about prices, too. A collection should be consistent with your taste. That's the beauty of buying art: it represents your personality and knowledge. 
I always hope clients can display their artworks, as art is not the stock market. Art is always nice to display, and collectors generate conversation through their works.
Related link
Bonhams