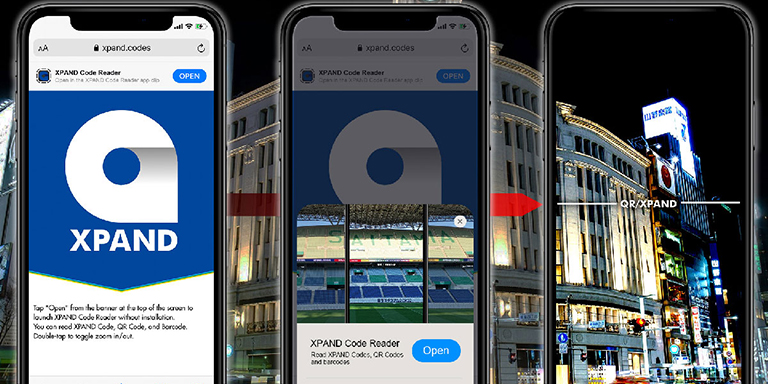 https://hkmb.hktdc.com/en/1X0ALY33
Barcodes a metro boon
Information on sports stars and advertisers can easily be scanned from TV screens.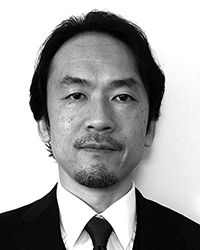 Japan, the pioneer in Asia's 20th-century technology boom, still captures global attention. The country continues to shine, especially in the field of design and technology. Visitors to Tokyo may know how daunting it is to navigate the Japanese capital's complex public transport but a new type of barcode could make things easier for train passengers. "XPAND Code is our proudest work," said Toworu Nanmoku, CEO and founder of XPAND KK, a Tokyo-based design firm.
Navigation aid
With nearly 200 stations on nine lines, the Tokyo Metro is often regarded as one of the world's busiest subway systems. In 2010, Mr Nanmoku became involved in a passenger information system for Tokyo Metro. One challenge was finding ways to display train information efficiently, even in restricted spaces. That gave rise to the idea of strategically placing thin strips of barcode on public signboards. These are used in the same way as a QR code, except the barcode – called the XPAND Code – does not have to be scanned from up close. Once scanned, users can access additional information such as train departure times and the number of stops. Information can also be displayed in the language specified by the user's smartphone setting.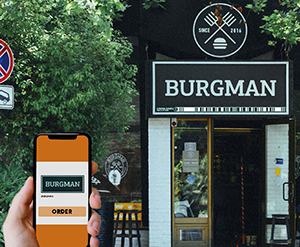 Fresh opportunity
Mr Nanmoku was shortlisted for the International Institute for Information Design's IIID Award in 2017 with the Tokyo Metro Passenger Information System project. He has also found success with his other brainchild – the XPAND Code. True to its name, the design has been expanded and can now be found outside of Tokyo, such as at a bus terminal in Japan's northernmost prefecture of Hokkaido.
Across Japan, public sign stickers fitted with XPAND Codes have also been purchased by popular chains like McDonald's, Burger King and 7-Eleven. XPAND KK also sees great potential in the sports arena.
The Japanese start-up has been working with Foxglide, a Scottish sportswear brand, on "connected uniforms". These uniforms feature spatial links and are supplied to and worn by Japanese curling athletes. Versatile XPAND Codes can also label sports equipment such as ping pong tables. The barcodes can even be scanned from TV broadcasts, giving viewers access to information such as athletes' biographies, game sponsors and advertisements. In a recent trial, a large XPAND Code could be successfully read on a board from 200 metres away in a football stadium. As Mr Nanmoku explains, "the XPAND Code should allow you to link more closely to sport and to enjoy watching sport, even in situations where there are no spectators or where it is not possible to get close to the players."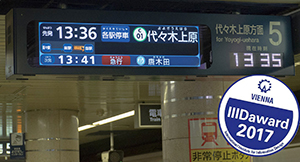 Assembling under pandemic
Since 2019, the Japanese government has selected XPAND KK to participate in international exhibitions. Last year, the firm went on a "world tour" and left its mark at fairs across the United States, Europe, Southeast Asia, the Middle East and at the Hong Kong Trade Development Council's DesignInspire 2020, which ran under the theme "Design for Good". Despite the event being conducted online last year due to the pandemic, first-time participant Mr Nanmoku still feels very attached to the event and its theme. "The aim of the XPAND Code was to combine protection of the landscape with an improvement in convenience. In this sense, 'Design for Good' is in line with our thinking."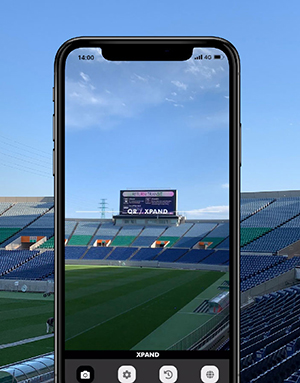 While some industries may have experienced setbacks amid the pandemic,  Mr Nanmoku sees growth for the XPAND Codes, which make up 80% of his business. "In public places, more and more people are reading XPAND Codes on posters and displays from a distance and viewing them on their phones. We believe that this is also useful for coexisting with pandemics."

Related links