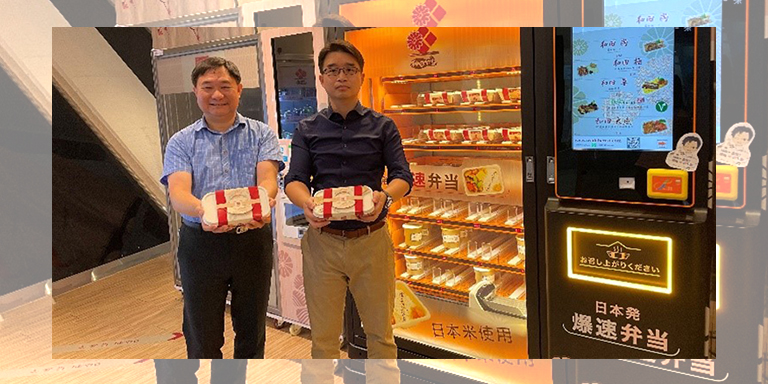 https://hkmb.hktdc.com/en/1X0ALY06
Hot bento pronto
As office workers seek on-demand hot meals without personal contact, a Hong Kong start-up sets up take-out vending machines.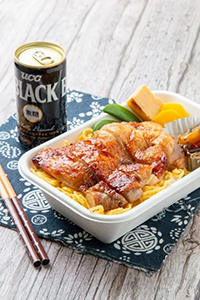 A hot lunch box from a vending machine in just 17 seconds — that is the "hot-chain technology" product that took a Hong Kong start-up almost three years to perfect. Wada Bento's founder said the market appetite for his business is growing in the fast-paced city.
Food for thought
When CEO Jason Chen (main picture, right) founded Wada Bento, his goal was simply to solve the lunch ordeal many people face.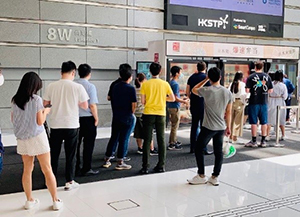 "Office workers often find themselves spending 45 minutes of their one-hour lunch time waiting for their orders. To tackle this, we developed the bento vending machine," he said.
The firm makes meals in a central kitchen and places the food in thermal containers large enough to fit 48 bento boxes. Vending locations are no more than half an hour from the kitchen to ensure meals are still warm when loaded. Using hot-chain technology, food is kept at above 60C, fatal to most bacteria and allowing rapid reheating to deliver a piping hot meal box quickly.
Despite his background in overseeing semiconductor and consumer electronics projects, and a master's degree in electronics engineering from the University of Tokyo, Mr Chen took nearly three years to develop hot-chain technology with two business partners.
"We use high-quality parts often found in manufacturing vehicles and carefully assembled the circuits to ensure the machines' stable operations," he explained.  So far, Wada Bento has obtained four of seven patents filed in Mainland China, the United States and Japan.
AI sales forecasting
Mr Chen analyses sales data with artificial intelligence (AI), which can predict the impact of various factors such as weather conditions on sales. These data allow the firm's Executive Chef Manabu Oikawa to adjust menus, such as creating meals with two bento dishes in response to customer preferences.
Unsurprisingly, Wada Bento suffered a dent in business during the depths of the COVID-19 pandemic. It is now recovering after sales picked up as more workers returned to offices.
The start-up has 14 sales locations across Hong Kong at present, including in the technology hubs of Cyberport, Hong Kong Science Park and prime retail-and-office complex Admiralty Centre.
In addition to serving consumers directly, Wada Bento has diversified into the business-to-business (B2B) market.
The firm has started franchising the operation of vendor machines. "This mode of operations can help start-ups like us expand business and reduce the cash flow burden," said Mr Chan.
B2B pie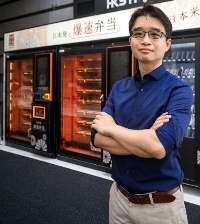 The company's customers also include large food and beverage groups, which have Wada Bento machines installed on their premises in "hardware-as-a-service" (HaaS) partnerships.
"The advantage of working with large food and beverage groups is that we can tap into their extensive sales networks where we could supply more than 30 of our vending machines," explained Mr Chen.
"Such collaboration can also enable the caterers to focus on food production as we spend more time on technology development."
The start-up plans to eventually expand HaaS partnerships to dispense hot meals in middle-class housing estates and the Central business district in Hong Kong.
Meanwhile, Wada Bento is reaching for a slice of the B2B pie in Japan with the HaaS model, with help from the Hong Kong Trade Development Council (HKTDC).
Home support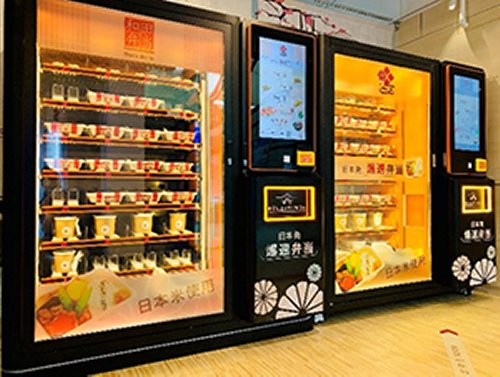 Wada Bento was a winner in the pitching contest held as part of this year's Start-up Express entrepreneur support programme, organised by the HKTDC.
"The Council arranged a series of exhibitions and business-matching meetings for us, providing practical market insights beneficial to our future development," said Mr Chen.
"We hope to set up an office in Japan with minimal resources. Start-ups aren't normally familiar with handling business in Japan and Southeast Asia. We trust that the HKTDC's global network can provide assistance, and introduce suitable venture capitalists and business partners to us."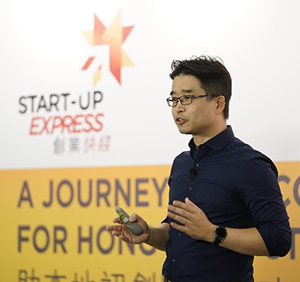 Earlier this year, Wada Bento has also secured a place on the "Forbes Asia 100 to Watch" list, becoming just one of 10 Hong Kong enterprises recognised. Mr Chen sees that recognition as a nod to the company's technology and research standards.
With a Pre-A series funding now under way, the firm hopes to secure more than HK$10 million for research and development and further expand its business-to-business (B2B) market into the Guangdong-Hong Kong-Macao Greater Bay Area.
For now, the hot-meal vending machines are sizzling in Asia, especially in Singapore where Wada Bento attracted investment from a Singapore fund company.
Related links
Wada Bento
Start-up Express