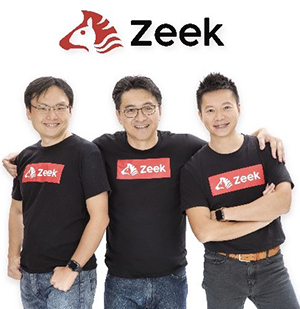 Zeek is not your conventional logistics company – forgoing warehouses and vehicles, the Hong Kong start-up provides on-demand delivery services reaching recipients in as little as half an hour, thanks to a massive team of 15,000 couriers recruited through a smart application.
Priding itself on same-day delivery services and logistics solutions tailored for corporations, Zeek has amassed a clientele that includes such multinationals as fast-food chain McDonald's and sporting-goods retailer Decathlon.
Little wonder, then, that the 2017-established firm has expanded overseas rapidly as demand for e-commerce and express delivery services soared amid the COVID-19 pandemic.
After securing a foothold in the huge Association of Southeast Asian Nations (ASEAN) market, the company has fundraising plans for further expansion, including a Nasdaq listing within two years.
New economy
While the pandemic hit many industries hard, Mr Chiu remains optimistic about Zeek's prospects.
"The pandemic pushed enterprises to re-think the potential of online business, particularly in a city like Hong Kong where rent remains high," said Mr Chiu.
"In the food and beverage industry, for example, the pandemic accelerated takeaway orders, which have become the main source of income for many eateries. Yet commissions for third-party food delivery services cost as much as 35% of the earnings, which is no small sum," Mr Chiu said.
To help brands and restaurants cut dependence on third-party sites and reduce costs, the firm launched "ZeekSolutions" providing a customised website and smart logistics platform for each client.
"The customised solution allows each enterprise greater control over the logistics and enables them to better understand customer preferences," Mr Chiu said. "So Zeek is a provider of one-stop, last-mile delivery solutions."
Smart and speedy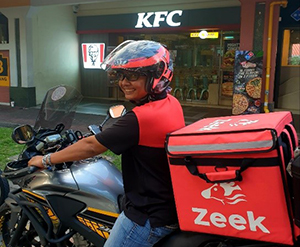 Adapting to the "quick commerce" era when enterprises always try to expedite deliveries, Zeek also offers door-to-door express delivery services, which few large logistics companies focus on, Mr Chiu said.
The company has partnered with e-commerce platforms such as local e-tailers HKTVmall, HOME+ and Pricerite, offering to reach customers in less than an hour or 100 minutes, or be available all year round.
"Our team closely tracks the couriers' journeys to ensure our service pledges are met," Mr Chiu said, adding that Zeek now handles more than 10,000 orders a day.
Zeek expansion
Last year, Zeek branched out into the ASEAN markets of Singapore, Thailand, Malaysia and Vietnam. It is looking to enter Taiwan in the fourth quarter this year, and the Philippines and Indonesia next year.
"Singapore is similar to Hong Kong in the sense that they are both international cities with a high degree of autonomy. However, transportation costs are more expensive there. Even though it costs less to hire Thai couriers, competition is stiff, so we work with local partners," Mr Chiu said. "The Vietnamese e-commerce market is more mature and yields good returns."
Zeek plans to launch a Series-A funding round by the end of this year, aiming to raise US$10 million for technology upgrading, research and development (R&D) as well as market expansion. In the previous round, launched in the second quarter of 2021, the firm raised US$7 million as working capital.
Express delivery winner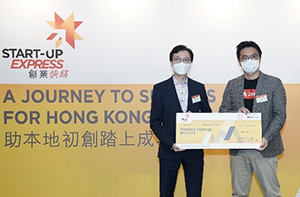 As well as Hong Kong's advantages as a fundraising platform, Zeek also capitalises on the plethora of international events held in the city.
Recently, Zeek became one of 10 winners in the pitching contest which selected start-ups to join this year's Start-up Express entrepreneurship development programme, organised by the Hong Kong Trade Development Council (HKTDC).
"The HKTDC is of great help in connecting us to new business opportunities, given its global network of 50 office and international business links," Mr Chiu said.
"We met a lot of potential business partners at the Belt and Road Summit in September. We are now in talks with them to further diversify our business. This may include logistic services for exhibitions, including trade shows," he added.
The Belt and Road Summit was the Hong Kong Special Administrative Region Government and the HKTDC.
Related links
Zeek
Startup Express