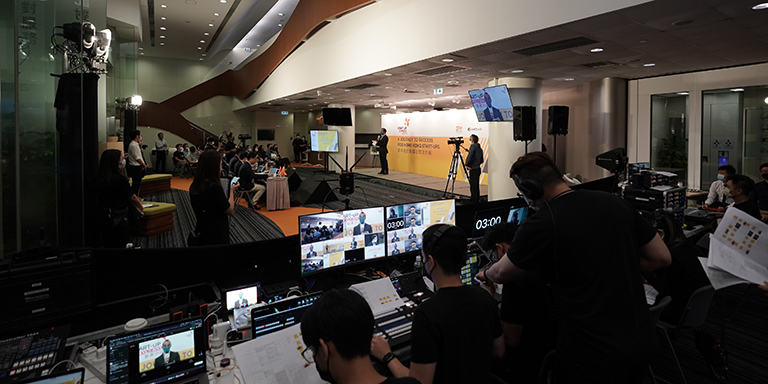 https://hkmb.hktdc.com/en/1X0ALV0F
Start-ups boom in hub city
Entrepreneurs thrive in Hong Kong, boosting the tally of start-ups by nearly 70% over four years.
With all the key features of a start-up hub – including accessibility, world-class universities and a deep talent pool – Hong Kong is a magnet for entrepreneurs, boosting the number of start-ups in the city to a fresh record.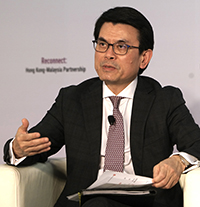 A recent survey showed the tally of start-ups in Hong Kong has increased to 3,755 this year, a record high and a jump of nearly 70% from four years ago.
Meanwhile, the number of overseas and Mainland Chinese companies operating in Hong Kong has also increased to a record 9,049.
"The record high figures demonstrate fully that Hong Kong's business environment remains favourable, which makes Hong Kong an ideal place for companies to set up or expand their businesses," the local government said in a statement last week.
"Despite the social and economic challenges faced by Hong Kong over the past two years, Hong Kong remained resilient and maintained our unique advantages and attractiveness to the international and mainland business community," said Hong Kong Secretary for Commerce and Economic Development Edward Yau.
"The start-up community in Hong Kong has also flourished with impressive growth in numbers."
Vibrant scene
The 2021 Annual Startup Survey conducted by the government showed Hong Kong's start-up scene remained vibrant, with the number of start-ups increasing 68.5% from the 2017 figure to 3,755 in 2021.
These start-ups engaged 13,804 people, up 118% from 2017's figure. They spanned different business sectors, such as financial technology, e-commerce, supply chain management and logistics technology, as well as professional or consultancy services.
The Hong Kong Trade Development Council (HKTDC) runs several programmes to boost start-ups in the city, including the annual Start-up Express (main picture) entrepreneurship development programme, which provides 10 pitching competition winners with a range of benefits including representation at relevant Hong Kong and overseas events and activities.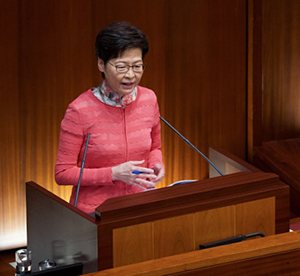 In her Policy Address last week, Hong Kong Chief Executive Carrie Lam announced several measures to further boost Hong Kong's appeal to entrepreneurs.
These include the formation of the Shenzhen-Hong Kong I&T Co-operation Zone, which would develop into an international innovation and technology (I&T) hub in the Guangdong-Hong Kong-Macao Greater Bay Area.
The chief executive also proposed further expanding the capacity of the Hong Kong Science Park, which is currently home to about 900 technology enterprises and start-ups.
Two centres for high value-added and technology-intensive manufacturing processes and production lines -- The Advanced Manufacturing Centre at the Tseung Kwan O Industrial Estate and the Microelectronics Centre at the Yuen Long Industrial Estate -- would be completed in 2022 and 2023 respectively, she said.
Global business hub
Last week, the government also released results of the 2021 Annual Survey of Companies in Hong Kong with Parent Companies Located outside Hong Kong, which showed the number of overseas and mainland companies in Hong Kong increased by 10% from 8,225 in 2017 to 9,049 in 2021.
The 9,049 companies comprised 1,457 operating as regional headquarters, 2,483 as regional offices and 5,109 as local offices.
In terms of source country or territory, the mainland ranked first with 2,080 companies, followed by Japan (1,388), the United States (1,267), the United Kingdom (667) and Singapore (449).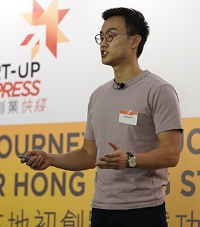 By sector, import/export trade, wholesale and retail topped the list (4,294), followed by financing and banking (1,728) and professional, business and education services (1,361).
In terms of jobs, the total number of people engaged by the overseas and mainland companies reached 473,000, up 7% from 443,000 in 2017.
"With these remarkable achievements, the government will continue to strengthen efforts in investment promotion with a view to attracting more overseas and mainland companies to do business in Hong Kong, and strive to nurture start-ups, with a view to injecting new impetus into our economy," said Mr Yau.
Related link
Start-up Express