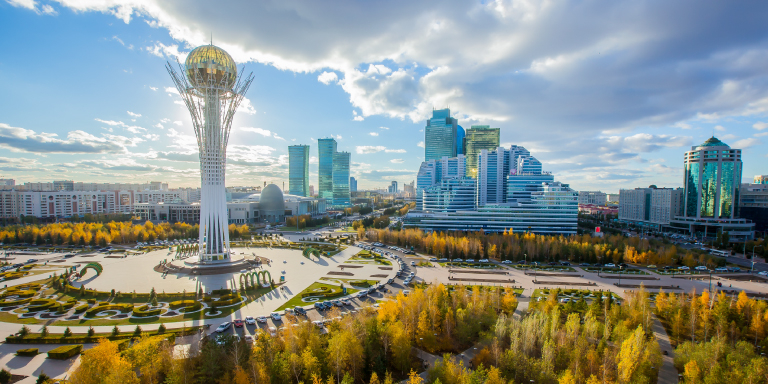 https://hkmb.hktdc.com/en/1X0ALTL0
E-Commerce route into Central Asia
An upcoming webinar will offer tips for Hong Kong traders seeking access to Central Asia, including the region's biggest country.
WHAT: Amid the COVID-19 pandemic, many businesses are going online marketing and diversifying into new markets, such as Central Asia. To help Hong Kong traders familiarise themselves with this region, a coming webinar will offer insights into the digital and economic landscape of Kazakhstan, the most advanced Central Asian country, and provide expert advice on securing success in the wider region.
WHEN:
11 October 2021 3pm-4pm
WHO: Organised by the Hong Kong Trade Development Council (HKTDC)
WHY: Speakers include Akerkin Eraliyeva, the HKTDC's Consultant in Almaty, the largest city in Kazakhstan. She is also Deputy Director of the Almaty Chamber of Entrepreneurs (Atameken). A specialist in promoting the country's foreign trade and investment, Ms Eraliyeva provides a consultancy service to Kazakh companies looking to expand globally. She will be joined by Daria Terkina, Head of Cross Border Business Development at Kaspi.kz, Kazakhstan's largest online marketplace. Ms Terkina is responsible for the platform's cross-border operations, including onboarding overseas vendors.
WHERE: Online webinar, register here.
EVENT WEBSITE: https://hkmb.hktdc.com/en/MC42MTc5NDA1/event/HKTDC-Research-Seminar-%E2%80%9CThe-E-Commerce-Route-into-Central-Asia%E2%80%9D-Webinar