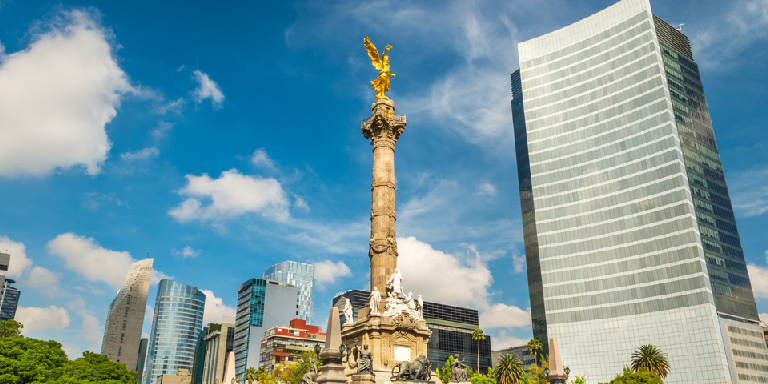 https://hkmb.hktdc.com/en/1X0ALNFO
Digital path to Mexico
One of the biggest countries in Latin America offers opportunities to Hong Kong exporters.
WHAT: The second-largest North American country and a leading Latin American economy, Mexico is an emerging market with a sizeable 128 million-strong population, offering business opportunities in many sectors, including e-commerce. To help Hong Kong traders make inroads into this fast-growing market, a webinar entitled "The E-Commerce Route into Mexico" will detail Mexico's digital and economic landscape and provide key insights into securing success within its borders.
WHEN: 18 August 2021 3pm – 4.15pm
WHO: Organised by the Hong Kong Trade Development Council
WHY: Speakers include Amapola Grijalva Vega, the Mexico City Consultant for the Hong Kong Trade Development Council. Ms Vega is an economist specialising in foreign trade and investment, with more than 36 years' experience providing consultancy service for Mexican companies looking to expand globally.
She will be joined by Alejandro Caballero, Director of Marketplace at Mercado Libre, which lays claims to being the largest e-commerce marketplace in Latin America. He has extensive experience in business development, channel development and marketing and sales for luxury and high-end brands.
The third speaker is Marianna Duhart Ogarrio, Country Manager & Partner at ProfitlogiQ, a Mexico City-headquartered marketing and advertising platform which uses artificial intelligence to help clients optimise online marketplace strategies.
WHERE: Online event. Register here
EVENT WEBSITE: https://hkmb.hktdc.com/en/MC40ODE4NTUx/event/HKTDC-Research-Seminar-%E2%80%9CThe-E-Commerce-Route-into-Mexico%E2%80%9D-Webinar