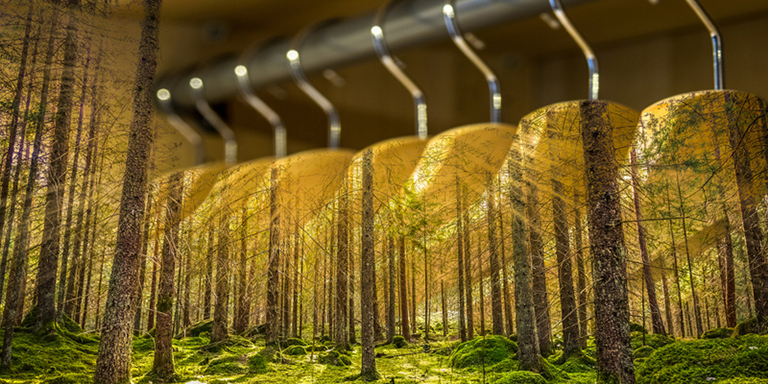 https://hkmb.hktdc.com/en/1X0ALHZM
Fashion boosts digital profile
Première Vision Paris goes big on environment and Mainland Chinese fashion in its first fully digital incarnation.
Première Vision lays claim to being a world-leading fashion trade fair organiser. As with every business in the expo trade, the COVID-19 pandemic has forced the French company to adapt to an online‑only mode. Perhaps surprisingly, given both the tactile and international nature of the industry, the company has navigated this tricky terrain better than most. Its digital‑only expo in September 2020 pulled in nearly 20,000 virtual visitors from some 120 countries. As a result, expectations were high for the online debut of Première Vision Paris in February this year.
Gille Lasbordes, Managing Director of Première Vision was – predictably, perhaps – bullish about the progress the company had made in the online‑event space, saying: "Our digital events are much richer now and will continue to become increasingly sophisticated and better performing for the market. They already allow all industry players – buyers, creative teams, decision makers and, of course, suppliers and manufacturers – to come together, continue interacting and learn from one another."
The changes necessary for a successful online expo are part of a greater restructuring, accelerating the overall move to digital, the organiser has undertaken. Accordingly, the Première Vision website is now pitched as a complete, integrated platform, incorporating all the exhibition's spaces, presentation, social areas and its formerly separate online market. It is a process that should be completed by the end of 2021, with all the French and international shows then serviced by one website.
Infinite space
The heart of the event is its marketplace and this year saw Première Vision Paris welcome some 1,500 digital exhibitors. A huge virtual space, it set out to showcase the latest innovations in services, product development, technology and manufacturing, with its focus squarely on spring/summer 2022 (SS22) collections.
Looking to optimise online navigation, exhibitors were arranged into eight broad areas – Fabrics, Leather, Accessories, Yarns, Denim, Smart Creation, Design and Manufacturing. Site functionality also prioritised making it quick and simple for the show's virtual visitors to bookmark, order samples and buy products from exhibitors.
Some 50,000 products in all were available, and, as always, Asia had a particularly strong showing, with China among the top five exhibitor countries. Unlike real‑world expos, e‑shops offer exhibiting merchants what is effectively an infinitely large show space, giving them the unrestrained facility to arrange their wares and create countless bespoke catalogues. With this in mind, the organiser aimed to make uploading details of clothes and materials to the shop spaces as streamlined and simple as possible for all virtual exhibitors.
Perfect virtual colours and textures
Thankfully, according to the organiser, modern screen technology has now advanced sufficiently to offer a fair representation of colours and textures. At the same time, any lingering ambiguity can be overcome by the in‑depth commentary and e‑commerce arm of the programme.
The short video for the Digital Colour Range Spring/Summer 2022, for instance, was supported by the Première Vision Colour Range tool, a facility that had only previously been available in a physical, paper format. In its new digital incarnation, it offers insight and analyses, alongside a digital version of the colours, a leaflet with descriptions of the season and its shades, an illustrated report of the season's highlights and harmonies, industrial colour files, plus a tutorial for implementing the digital tools.
One element often found lacking when events go online is the opportunity for networking, as well as the spontaneous free flow of ideas that usually only comes from face‑to‑face meetings. Première Vision Paris did its best to address this by building networking and development opportunities into the virtual space. This saw fashion brands, consumers and suppliers able to interact using integrated video conferencing. The site also integrated the use of both the WhatsApp and the Facebook Messenger apps, making it as seamless as possible for exhibitors and visitors to interact.
Taking a lead
Unsurprisingly, Asia featured prominently in many of the digital talks, most notably in a session entitled The Experience of the Chinese Model and Its Impact on Brands. With Karine Porret, a well‑known French fashion journalist acting as host, this saw two Mainland‑China based fashion consultants, Luc Buono and Vladimir Djurovic, quizzed as to the changes currently shaping the mainland apparel market.
According to both commentators, the mainland fashion industry has almost regained its pre‑pandemic momentum, although the outbreak has notably accelerated consumer willingness to favour digital platforms and online services. As testament to this, the level of fashion‑related e‑commerce transactions has risen 15% year‑on‑year across the mainland and shows little sign of reverting to its pre‑COVID proportion.
While this shift has doubtless played out in many countries across the world, the two consultants saw it as having particular implications for younger mainland consumers. In particular, although the pandemic – perhaps counterintuitively – has given young mainlanders a greater global awareness, it has also driven a preference for Chinese heritage wear, with Han‑era clothing and accessories now adopted into both street culture and cosplay.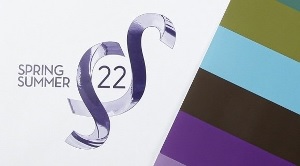 Related to changes to the youth demographic, the pandemic is also seen as having had an impact on preferences within the mainland's luxury market. Unlike the west, the mainland's luxury consumer sector skews young, with many brands having been obliged to take to the Internet to target the more well‑off, would‑be purchasers, with influencers, live streaming, immersive content and social e‑commerce all deemed to be essential parts of the mainland's marketing mix.
In another key development, collaborations have come to be seen as an essential means of reaching young luxury consumers. This saw the two commentators note that the new generation of luxury‑oriented young consumers is not swayed by static, predictable choices, preferring instead innovative crossovers with influencers or other brands. This hybridisation has also manifested itself in terms of "patchworking" – the practice of creating new items from the remnants of old clothing, rather than recycling fabrics per se.
Eco-responsibility
Another major trend seen as likely to drive SS22 purchase decisions was eco‑responsibility, with a number of presentations citing sustainability and circular / transparent production models as becoming ever more important to consumers. As part of the Eco-Responsibility: Seeking Circularity seminar, for instance, the likely appeal of utilising hemp or other organic / recycled materials was clearly highlighted. The same session also outlined how a number of the more innovative tanneries are experimenting with skins produced by reusing waste from the agri‑food industry, as well as "marine leather" from salmon and sturgeon.
Ecological concerns formed the basis for another of the most virtually attended seminars – Regenerative Fashion: Let's Tackle Climate Change Beyond Sustainability. This saw Victoire Satto, Co‑founder of New Zealand‑based The Good Goods and host of the On(ward) Fashion podcast, moderate a panel comprising Elisabetta Baronio, Corporate Social Responsibility and Sustainability Manager for New Hampshire‑headquartered Timberland EMEA, activist and sustainability consultant Arizona Muse, and Nina Marenzi, Founder / Director of The Sustainable Angle, a London‑headquartered future fabric think‑tank.
Primarily, the panel addressed the concept of regenerative fashion – the notion that apparel should be seen primarily as an agricultural business, and clothes should be viewed as something we grow, in much the same way as we think of food. In essence, regenerative fashion aims to not just reduce / eliminate harm to the environment, but to actually improve it. It was pretty much consensus among the speakers that this can be achieved through better choices of raw materials, improved rotation of crops, and a thorough re‑structuring of the fashion year.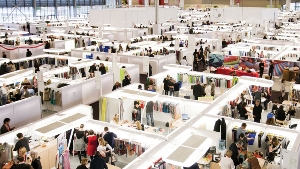 Overall, both the content and presentation of the event demonstrated how much the fashion sector is likely to be transformed in the post‑COVID world. Indeed, it could be that the way the industry interacts and consumer preferences may never return to their pre‑pandemic "old normals".
Première Vision Paris 2021 took place online from 15 to 19 February. The virtual event attracted 460,300 page views, up from 376,900 in September 2020. In total, 174,500 products were viewed (compared with 138,000 for the September event), while visitor dwell time more than doubled.
Related link
HKTDC Research
Garments, Textiles & Accessories
Event Organisation
Mainland China
Western Europe
France