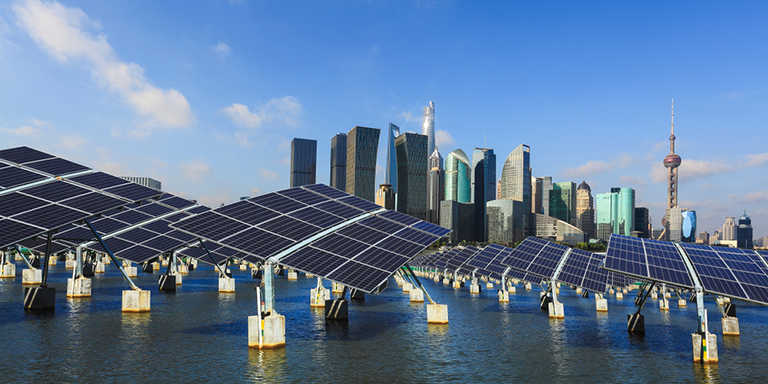 https://hkmb.hktdc.com/en/1X0ALFGB
Price tag on carbon footprints
Amid a flurry of global leader initiatives on climate change, the spotlight falls on levies for carbon dioxide output.
Businesses in Mainland China, a leading exporter of manufactured goods and importer of commodities, need to keep a weather eye on a host of prices – from gold and crude oil to iron ore and bauxite. And now another price is starting to draw their attention – carbon.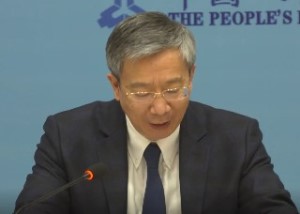 Carbon pricing took centre stage at a global webinar on financing the world's green recovery last week, co-hosted by the International Monetary Fund (IMF) and People's Bank of China (PBOC).
The online PBOC-IMF High-Level Seminar on Green Finance and Climate Policy coincided with the latest agreement between the mainland and the United States to work together to tackle climate change. The event also came in the run-up to the virtual Leaders Summit on Climate hosted by US President Joe Biden at the end of this week.
PBOC Governor Yi Gang addressed carbon pricing in his opening remarks to the seminar.
Price discovery
"On the market front, the carbon market has to play a greater role in price discovery. Only when carbon emission is priced in, can we achieve effective resources allocation. [Mainland] China's carbon market is still in its initial stage, and its financial nature needs to be further clarified," remarked Mr Yi.
He said price discovery was vital for the carbon market. "[Mainland] China's national emissions trading system will be up and running by the end of this June. Regulators are soliciting opinions on its operational rules. These rules suggest that there will be fewer emission quotas that are freely allocated to polluters previously, and financial regulators should be involved in the supervision of the carbon market.
"The carbon market should be a financial market in nature and allow carbon financial derivatives trading. This will make sure that all risks are fully priced in so that the carbon price plays a better role of serving either as an incentive or a constraint. "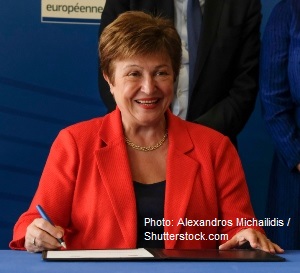 Speaking from Washington, IMF Managing Director Kristalina Georgieva said: "While there is no one-size-fits-all for countries' policies, there is a growing consensus that carbon pricing is the most efficient and cost-effective approach to curbing emissions.
"By raising energy prices overall, carbon pricing creates incentives for households and firms to shift towards greener options, promoting energy efficiency. It also boosts green investments, and spurs innovation, by levelling the playing field between renewables and fossil fuels."
Growth driver
Ms Georgieva pointed out that Asia is home to the majority of the world's population and has been the main driver of global growth in recent decades.
"Not surprisingly, it also accounts for almost half of the world's carbon emissions. Yet, new IMF research shows that a moderate and progressive carbon price – starting from a low base but rising steadily – could help countries in the region deliver on their commitments under the Paris Climate Agreement over the next 10 years."
Mr Yi said the international community has begun to form a broad consensus on tackling climate change.
"[Mainland] China has announced the goal of peaking carbon emissions by 2030 and achieving carbon neutrality by 2060, also known as the 30/60 goal. This requires a comprehensive economic transition, and green finance can be an accelerator in this process," he said.
"The PBOC attaches great importance to green finance. In 2016, we led the effort in drafting the Guidance on Building a Green Financial System and developed a specific timetable and a roadmap for this purpose," Mr Yi said. "[Mainland] China's green finance market has since enjoyed fast development."
By the end of 2020, green loans and green bonds in the mainland totalled US$1.8 trillion and $125 billion respectively, ranking the world's largest and second largest market. More than 40 carbon-neutral bonds have been issued, with a total volume of over $10 billion.
Giving a global perspective, Ms Georgieva said: "In our research, we analysed how economic policy tools can pave a road toward net zero emissions by 2050, in a matter that supports economic growth, employment and income equality. For illustration, a policy mix of carbon taxes and green investment stimulus could increase the level of global gross domestic product in the next 15 years by about 0.7% and create around 12 million new jobs through 2027."
She said the mainland was taking a major step forward by introducing a national carbon emissions trading system for the power sector.
"It is designed slightly differently from what we see in other countries – instead of a cap on the total emissions a firm can generate, there are limits on emissions relative to a firm's energy output."
Private funding
Turning to financing green initiatives, Mr Yi said: "We must mobilise public and private funds to support the green economy in line with market principles."
It is estimated that by 2030, the mainland will need to invest Rmb2.2 trillion (US$338 billion) per year to reduce carbon emissions, and this amount will further grow to Rmb3.9 trillion from 2030 to 2060, said Mr Yi.
"Government funding alone is far from enough. We need to encourage more private capital participation. To do this, we need to lay the groundwork on two fronts," he said.
"One is about information disclosure. The PBOC plans to set up a mandatory disclosure system with uniform standards, and promote greater information sharing between financial institutions and companies. We will also strengthen international coordination under the G20 framework.
"The other is about green finance taxonomy. The PBOC is about to finish revising the green bond catalogue by removing fossil fuel projects. We are also working with international counterparts to harmonise taxonomies," shared Mr Yi.
Ms Georgieva also pointed out the massive amount of funding required. "The sheer size of the task ahead calls for trillions of dollars in green investment. This suggests, in [Mainland] China, as elsewhere, there is room to foster more private-sector green financing by efficiently steering capital from 'brown' to green investment, for example, through price signals and regulatory incentives," she said.
"Domestically, countries need to set up environmental information disclosures, green finance standard systems, and other support policies to mobilise more private-sector investment.
"Data has an important role," added Ms Georgieva. She said a recent survey showed 53% of investors cited the poor quality or availability of environment, social and governance data and analytics as the biggest barrier to deeper and broader implementation of sustainable investing. The survey polled 425 investors with about US$25 trillion in assets under management.
Related links
People's Bank of China
International Monetary Fund