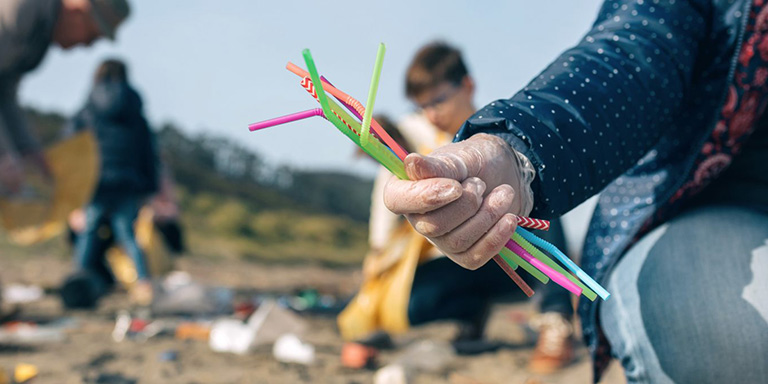 https://hkmb.hktdc.com/en/1X0ALEKA
How green is my tally
Putting numbers to the complex question of climate impact.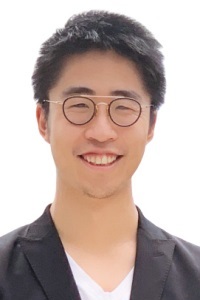 Hong Kong technology start-up Carbonbase has devised a fintech solution to the problem many individuals and corporations face – to what extent do our actions contribute to climate change?
Climate technology entrepreneur Max Song founded Carbonbase in January 2020, leveraging his experience in blockchain, venture investing and sustainability to devise a unique formula.
As explained by Mr Song, previously a data scientist in Silicon Valley, the Carbonbase solution applies to both companies and individuals.
Measuring footprints
"Our software enables companies to calculate their enterprise carbon footprint, and use data science to measure, report and neutralise their emissions," he said.
In addition to simplifying corporate sustainability reporting, the system links companies with a curated marketplace of carbon-offset developers that produce carbon credits — such as through planting trees or distributing cookstoves — from whom credits can be purchased to achieve carbon neutrality.
An online carbon calculator that helps individuals calculate and measure personal carbon dioxide footprints is designed to embed a sense of awareness within the wider community. "Understanding how their lifestyle impacts the environment helps people to make better choices," Mr Song said. Rewards are offered to those who are carbon-neutral.
Carbonbase also pioneers Artificial Intelligence (AI) and blockchain technology in its solutions.
For example, seeking to address the issue of plastic waste – which contributes to more than 80% of ocean pollution – the company has an idea for a mobile app that applies AI and machine-learning powered by Microsoft Azure to classify and geotag plastic waste. The aim is to inspire the community to take positive action by joining in beach clean-ups, incentivised by points-based rewards, while the data can also be used for marine conservation.
AI for good
For this initiative, Carbonbase won the Microsoft Hong Kong x Swire Trust AI for Good Challenge 2020, which awards innovative ideas designed for local non-government organisations to solve local environmental challenges facing the marine ecosystem.
"We believe that AI and machine learning can play a critical role in remote sensing and monitoring for evaluating and assessing the detection of environmental conservation, from the pilot example we showed at Microsoft's AI for Good, to the use of satellite sensing for tree monitoring," Mr Song said.  "Historically, the evaluation and follow-up process for the tree planting is very limited, perhaps taking place once every two years, but with more readily available data and also machine-augmented measurements we are able to take much higher frequency measurements.
"Meanwhile, blockchain can create new economic systems, for example, using smart contracts to automatically pay someone every time they complete a micro activity — from planting a tree to removing a piece of plastic. I believe that what we need is a universal system of incentives that allows individuals to visualise and track their personal activities and how it relates to the whole problem." 
Inspired by Microsoft's blockchain token-based Badger badge system, Carbonbase is working with leading international conservation groups to design and launch a series of digital art collectibles that will be minted as Non Fungible Tokens (NFTs). Increasingly, prominent artists in the United States have used NFTs  to raise funds for public good causes while allowing buyers to assemble unique and rare collectibles. Carbonbase hopes interest in these NFTs will drive financial resources to fund international environmental conservation efforts.
Corporate foundation
Carbonbase's business model is built on charging large companies consulting and software fees for calculating carbon footprints, as well as providing a monthly subscription plan for individuals who want to achieve personal carbon neutrality.
"In the future," Mr Song said, "we may also seek to develop green finance and carbon finance projects in concert with large financial institutions to drive more capital into carbon credit development projects that generate positive social and humanitarian effects while also removing CO2 [carbon dioxide] from the atmosphere."
Already working globally amid the COVID-19 pandemic, Carbonbase has team members beyond Hong Kong – in Germany, Canada and the US, as well as in Beijing and Shanghai.
"We see Hong Kong as a vibrant and international finance hub, and a jumping-off point to expand our operations around the world, to help as many companies as possible, and also to help developing countries meet climate adaptation needs," Mr Song said.
"We think that climate change is the most urgent problem of our generation, and as [Mainland] China looks to become carbon neutral by 2060, spending 1.5% of GDP [gross domestic product] on climate transitions every year, we believe that there is an incredible opportunity to be able to work on this problem in the [Guangdong-Hong Kong-Macao] Greater Bay Area, and around the world."
Related link
Carbonbase