https://hkmb.hktdc.com/en/1X0ALDLC
Robots to carry, clean, cover
A Hong Kong start-up changes the face of delivery, disinfection and security with autonomous robots.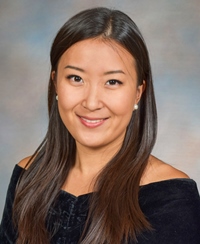 Helping businesses deploy autonomous robots at scale, Rice Robotics hopes to make its machines an integral part of daily life — initially in Hong Kong and eventually in global markets as well.
The start-up's delivery and disinfection robots, Rice and Jasmine, both took off during the COVID-19 pandemic, and it is set to roll out a security robot that delivers live streaming video and detects hazards such as spills.
Established by a local entrepreneur in 2019, the company won in this year's JUMPSTARTER global pitching competition, billed "the world's largest online start-up contest" by organiser Alibaba Entrepreneurs Fund.
Rice Robotics' clients include such local big names as property developer New World Development, shopping mall K11 Atelier and hotel chain Nina Hospitality. It also sells to Japan and Thailand and plans to expand into the United States, according to Chief Operating Officer Rhaime Kim.
How do your robots work for clients?
When the COVID-19 outbreak happened, New World Development was looking for creative ways to build up people's trust again and [encourage them to] visit the mall, and the robots do that with hourly disinfection. The developer has announced they'll be using 60 of our robots this year and it's even an investor in our business now. All this support has really helped us.
The security robot was born out of all the conversations we've had with different developers and them wanting to differentiate their properties and services.
Congratulations on winning the Alibaba JUMPSTARTER competition this month. How will this help your business?
We were joint winners along with [waveguide augmented reality technology developer] Lingxi AR technology out of more than 2,000 applicants. For potential customers and investors, the win is a stamp of approval. It's going to be great for marketing as Alibaba has a PR [public relations] team, and we'll be on billboards on the Bank of America Tower. As for investment, we're in a position where we have a lot of customers already so we're not really dependent on that, but it will help us move to the next level.
Why do you think you won?
We are one of the few local robotics companies where all the team is in Hong Kong, and we provide a wide range of services given that we only set up the business two years ago. I think some investors assumed that our clients are non-paying customers, which isn't unheard of with a lot of start-ups, but it's not the case.
Delivery, disinfection and security are very different things and we've been able to prove product-market fit for all of them. People think robots are hardware but as our robots are autonomous, we have to make sure there's great navigation software so they don't walk a child or a dog on the street. It's that package of hardware and software that sets us apart.
Are there plans to make this a business to consumer (B2C) product?
Yes, although the focus is currently B2B [business-to-business] and we're looking at working with hospitals next. They have to push around so many patient files and pharmaceuticals, so they're really interested in improving their logistics. We're definitely interested in exploring what it would look like to create a B2C product, but our current robots are quite big for a Hong Kong apartment.
Is Hong Kong ready to embrace robots?
COVID has definitely accelerated the adoption of service robots, and it's not just our company that has benefitted. Drones are being used to disinfect huge stadiums and people understand the value of that now. With our Rice delivery robot at quarantine hotels, people can feel a bit safer as they are minimising human contact. It's also easier to disinfect the surface of a robot than a person. 
What are benefits of being based at Hong Kong Science Park?
It's great because our competitors and the distributors of our competitors are literally next door. We test our robots here and so do they, so we can see big, small and custom-made robots all being tested and it's great to see them in action. Science Park also provides us with marketing support and client introductions.
Do you have plans for global expansion?
Our robots are already available in Japan. We work with a distributor there and our Rice robots deliver parcels for Japan Post. We also have a distributor in Thailand and hope to expand to the United States next year.
What are your long-term plans for the business?
Our first goal is to become the number-one autonomous service robots provider in Hong Kong, and we want to build robots that are doing repetitive, yet useful tasks. Our overall vision is to create a world where robots are as commonplace as smartphones.
Related link
Rice Robotics