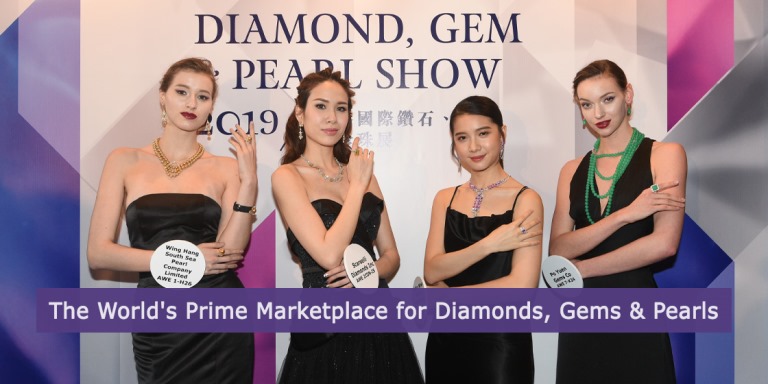 https://hkmb.hktdc.com/en/1X0ALAAW
HKTDC Hong Kong International Diamond, Gem & Pearl Show
This showcase of jewellery materials offers traders a chance to restock inventories.
WHAT: The seventh HKTDC Hong Kong International Diamond, Gem and Pearl Show will feature the materials jewellers use to craft objects of desire for their clientele. These include diamonds, pearls, precious stones and semi-precious stones.
WHEN:
Fair Date Opening Hours Buyer registration
1 July - 14.00 to 19.00
2 July 10.30 to 18.30 10.00 to 18.00
3-5 July 10.00 to 18.30 09.30 to 18.00
6 July 10.00 to 17.30 09.30 to 15.30
Trade only. Visitors under 18 will not be admitted.
The entrance fee is HK$100 per person. For security reasons, each visitor is requested to validate their badge by presenting their passport or Hong Kong Identity Card (other forms of identity documents will not be accepted) in person at the Buyer Registration Counter. Visitors without validated badges will be denied entry into the fairground. Buyers with validated badges can also visit the concurrent HKTDC Hong Kong International Jewellery Show held at the same venue.
WHO: Organised by the Hong Kong Trade Development Council.
WHY: As the world recovers from the global pandemic, jewellers will have a chance to restock their inventories through this premier exhibition. The 2019 show featured 1,990 exhibitors and drew 35,687 buyers.
WHERE: AsiaWorld-Expo
EVENT WEBSITE: hkdgp.hktdc.com