https://hkmb.hktdc.com/en/1X0AL848
Hong Kong maintains IPO bull run
International business consultancies expect the financial hub to lead the global IPO market this year.
Market followers believe Hong Kong is on track for a bumper year of inbound capital investment, with historically high levels of total initial public offering (IPO) fundraising that will top the world chart.
This follows 2020, which international business services firm PwC describes as "an amazing year, yet again" for the Hong Kong IPO market.
Top performer
Despite challenges from the COVID-19 pandemic, along with geopolitical and economic uncertainties, Hong Kong saw a significant 25% increase in total IPO funds raised in 2020, compared with 2019. The HK$397.7 billion (US$51.3 billion) ranked the city second among global IPO markets, where Hong Kong has been in the top three for at least the past eight years.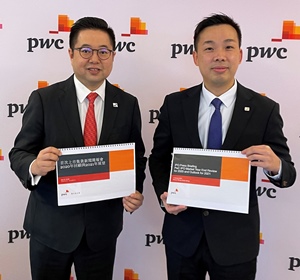 "The Hong Kong IPO market had an amazing year yet again," PwC Hong Kong Capital Markets Services Partner Eddie Wong said in a recent report.
"We have seen a further increase of biotech companies listing in Hong Kong in 2020. We expect this trend will remain active in 2021 and gradually make Hong Kong the best listing platform for biotech companies in Asia," he remarked.
Ongoing global and economic uncertainties notwithstanding, PwC predicts 170 IPOs in Hong Kong for 2021, raising an estimated HK$420 billion to HK$460 billion – potentially a record high.
Alongside biotech growth, the new economy and United States-listed Mainland Chinese enterprises are cited as key drivers.
"Supported by a healthy pipeline, 2021 will be a great year for the Hong Kong IPO market," said Benson Wong, PwC Hong Kong Entrepreneur Group Leader. "New economy and US-listed Mainland Chinese enterprises are expected to remain as the main drivers for listing activities in 2021 on HKEX [Hong Kong's stock exchange] with the success of listing regulations reform."
"We are confident that the total IPO funds raised will hit a record high. We expect Hong Kong to regain the top global IPO position for total funds raised in 2021, he added.
Cross-border flows
PwC also welcomes the proposed expansion of the Stock Connect schemes, which would enable more mainland-listed technology firms to be traded in Hong Kong. "This will allow Hong Kong to offer more unique value and business opportunities for enterprises and investors, playing an active and important role in establishing [Mainland] China's multi-level capital market," Mr Wong said.
Business-services peer KPMG said in its most recent analysis that healthcare and life sciences companies offer promising avenues for IPO fundraising. With 22 healthcare/life sciences companies listed in Hong Kong in 2020, raising HK$98.8 billion, the city already boasts Asia's largest, and the world's second-largest, biotech IPO market.
"Benefiting from the new listing chapter launched in 2018, Hong Kong has been serving strong investor demand for high quality healthcare listings such as companies engaged in research and development of cancer treatments, autoimmune disease treatments, and medical devices," said Irene Chu, Partner, Head of New Economy and Life Sciences, Hong Kong, KPMG China.
"Following the strengthened ecosystem in Hong Kong with more biotech-experienced investors, investment bankers, lawyers, research analysts and financial advisers, we expect more companies to follow suit in the coming year."
Jumbo listings
Another worldwide business-services firm, Deloitte, forecasts that more than 10 secondary new listings in Hong Kong will raise proceeds of more than HK$100 billion this year. They include renowned technology and new-economy enterprises. A further four or five jumbo listings from new-economy businesses each raising at least HK$10 billion are expected to be completed. Together with listings of life sciences and healthcare companies, including some from the biotech sector, Deloitte expects Hong Kong to have 120 to 130 IPOs in 2021, raising more than HK$400 billion.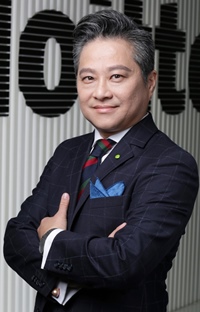 "Hong Kong has the ecosystem and excellent conditions to strive to raise a record amount of IPO funds in 2021," Dick Kay, Leader of the Deloitte China National Public Offering Group, said in a report.
"Its listing environment has become increasingly conducive to fundraising by new economy companies. More investment funds are setting up here due to the new limited partnership fund regime.
"The launch of the Hang Seng Tech Index, incorporation of WVR [weighted voting right] and secondary stocks into Hang Seng indices, conclusions of the corporate WVR beneficiaries' consultation, proposals for a paperless listing and subscription regime, as well as sentiment towards changes in the US regulatory environment, will provide further impetus for secondary listings of US-listed [Mainland] Chinese companies from innovative sectors," Mr Kay continued. "An efficient secondary listing process, improved stock liquidity, and proven fundraising capacity can lure more secondary listings of [Mainland] China concept stocks to Hong Kong."
Rich source
Each of the big-four professional services firms also predicts a fruitful year for mainland stock exchanges.
EY noted that the pandemic in 2020 affected cross-border IPO activities around the world but the mainland remained an important source of IPO companies. The year saw 35 mainland companies listed in the United States, raising US$12.32 billion. IPO volume flattened but proceeds increased 233% from 2019. There were 25 mainland companies listed on NASDAQ and eight on the New York Stock Exchange, together raising US$7.71 billion, accounting for 63% of the total by mainland companies in the US.
PwC reported mainland markets raised Rmb222.6 billion (US$34.4 billion) for 145 high-tech, innovative companies in 2020. Despite COVID-19, the A-share market set a record high in funds raised and number of listings. There were 395 IPOs on four main boards in the mainland, with a total of Rmb471.9 billion raised. The increases in number of IPOs and total funds raised were 97% and 86% respectively.
For 2021, PwC expects stabilised growth in the mainland markets, with 430-490 new listings raising a total Rmb450-480 billion.
Hong Kong
Mainland China