https://hkmb.hktdc.com/en/1X0AL7E1
Hygiene big seller at airport
A SARS-inspired move to set up a sanitising products and services firm proves salutary.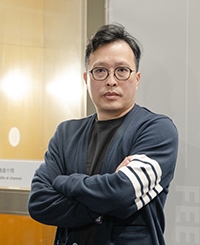 Lifestyle outlet Cleanfreak.Store, which debuted as a pop-up at Hong Kong International Airport in July last year, is meeting demand for sanitising products and services created by the COVID-19 pandemic. Customers can stock up on innovative products such as an anti-microbial coating for hands or clothing that lasts for up to 24 hours, and try out the pioneering smart sanitising pod run by Cleanfreak's sister company. The "CLeanTech" pod can perform contactless temperature checks and conduct a full-body disinfection for a user. A similar but larger facility, the CLeanTech tunnel, has also been developed for processing a number of people each time and will be trialled next month.
Cleanfreak founder Sammy Tsui, who previously held high profile roles in local media including CEO of Sing Tao Publishing, entered the sanitising industry six years ago, believing a SARS-like epidemic could recur in the city. The rise in demand for sanitising products and services during the pandemic last year led the company to quadruple in size, from six staff in February to 24 now. Once widespread international travel resumes, the entrepreneur hopes to debut Cleanfreak.Store outlets at airports globally to enable passengers to stock up on sanitising products while travelling.
You debuted Cleanfreak.Store at the airport in July last year. What's it like being there at the moment?
With 90% of retail shops closed at the airport, it's very quiet. Due to a lack of travellers, our main customers are frontline workers at the airport and airline crew. We've given them exclusive offers, like 50% off hand sprays. We were originally meant to do the pop-up for a few months but it's been extended until March and may go beyond that.
You also held a pop-up at the Landmark. How did that build brand awareness?
Yes, this was held last July for two months and went really well. We managed to get an extremely good retail income of almost HK$500,000. Being at the Landmark uplifted our client profile. Before it was more middle-class, and now we have clients from the Peak. We've been talking to other shopping malls in Central and Tsim Sha Tsui to do similar pop-ups.
We've just given the Landmark a proposal to set up some negative pressure rooms where they could perform COVID-19 tests on anyone still working at the mall, like retail staff and cleaners. We have tests from the Netherlands with 98% accuracy that offer results in 15 minutes.
What are the next steps to building your business?
We're already thinking about deploying new services, like offering mobile negative pressure rooms or sanitising chambers to shopping malls and hotels. Developers could have a negative pressure room where they could quickly test frontline workers before and after work. While I don't think it's easy to get zero cases, this is a sustainable operation model that can help us get back to normal.
We're also in talks with hotels. At the moment, a maximum of 50 people can join a banquet, but if we can deploy negative pressure rooms and rapid tests, we can offer some assurance. We could offer the same services for people attending concerts or other large-scale events.
Will demand for sanitising products remain when the pandemic ends?
In public areas, places of mass transit like airports, or when travelling, people will still want to carry sanitiser. But selling sanitising products isn't easy, as different governments have different rules. Our current approach is to extend our products and services and create a reliable one-stop platform for all sanitising needs.
What do you like about doing business in Hong Kong?
It's easy to start a business if you've got money – you can set up in a day. The rent is high, which is why I'm focusing on pop-ups. With the Landmark, we have a good case study to do other high-end pop-ups, and we've recently approached Harrod's and Selfridges to do something similar.
What were some of the challenges of setting up your business?
It's not easy to find good people. Plus our industry is new, so I have to share my knowledge and vision with others, which can be difficult.
What are your plans for Cleanfreak.Store over the next 12 months?
Long term, we'd like to have stores in Asia and are looking at opening Cleanfreak outlets in Taiwan, Singapore, Malaysia and Japan. We'd consider an overseas franchise model, too.
If people at the airport buy our products, it's expensive to ship. But if we have shops overseas, they can take care of local delivery and we can split the income. Once we've got enough strategic partners and points of sale, there will be no need to FedEx or DHL.
What are your long-term plans for Cleanfreak.Store and CLeanTech products?
We want to become the most reliable platform for innovative sanitising products. With the CLeanTech pods and tunnels, we want to deploy as many as we can at airports and stadiums and so on and help people return to normal activities. We currently have 28 airports enquiring about CLeanTech, as they've seen or heard about it in Hong Kong.
Related link
cleanfreak.store
Medical & Healthcare Services