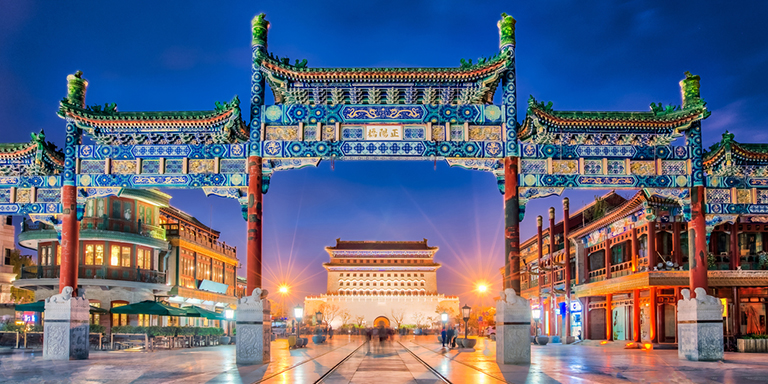 https://hkmb.hktdc.com/en/1X0AL7C3
2020 pivot year
Beneath the COVID-19 noise, Asia quietly confirmed its new role as world leader, a Nobel economics laureate believes.
Looking back on 2020 as we clear the threshold into 2021, most would certainly describe the past 12 months as the Year of COVID-19 since the pandemic occupied all news feeds and minds. From a more distant perspective, however, historians with 2020 vision might put another label on the year – the Asia tipping point.
This is the view of Paul Romer, the 2018 Nobel laureate for economic sciences, who said 2020 had seen crisis but was also the year when Asia as a whole ceased to simply catch up with the Western world. The professor was a keynote speaker at the online 14th Asian Financial Forum on 18 January.
Fast catch-up
Asia significantly outperformed Europe and the United States during the year, Prof Romer noted. While catching up, countries do not have to innovate and can simply copy established technologies. This allows rapid catch-up growth and Mainland China deserves credit for its fast catch-up, he appraised.
Nevertheless, as Asia moves into a leading position, true innovation becomes more important and more difficult, Prof Romer pointed out.
Giving an example of effective innovation, he said the COVID-19 virus could not be controlled by familiar isolation mechanisms because of the asymptomatic carriers. The mainland rapidly brought the infection under control in cities such as Wuhan and Qingdao by using blanket testing to eliminate the virus. This aggressive testing was impressively effective, Prof Romer remarked. He noted that the US and Europe, on the other hand, followed the old isolation script, a mindset that kills innovation. Prof Romer said economies needed to combat a mindset of "we already know" and must try many different possible solutions.
100 flowers
He quoted the mainland's former leader Mao Zedong's call to "let 100 flowers bloom". When innovation becomes difficult, leaders should let many experiments run in parallel. He cited the example of Apple founder Steve Jobs who introduced the smartphone.
Innovation is the responsibility of both governments and markets, he said. Those taking economies forward as they recover from the pandemic should not be hamstrung by sticking to what had been done before. Those wishing to maintain progress need to maintain an innovative mindset.
Progress does not happen in a straight line across a broad front – each nation can succeed or do poorly on different dimensions. Innovative public policy responses are where the mainland and many Asian nations are leading.
COVID holds stage
Fielding questions from the online audience, Prof Romer said the biggest challenge for the global economy this year is the pandemic. To counter it, countries should expand testing and scale up vaccinations. Economies will rapidly revive after the pandemic recedes, he predicted.
Governments can restore economies without generating inflation but relying excessively on low interest rates can create bubbles and instability, warned Prof Romer. Governments need to find ways to stimulate economies without relying on monetary policy and rate cuts, and part of the solution would be fiscal policy comprising tax cuts or spending rises. The focus now should be on how to spend effectively, which will be a big challenge over coming decade, Prof Romer analysed.
The present weak investment rate is a puzzle given the low interest rates, he said. A key part of adapting to the challenge would be working out how to make firms invest rather than simply buy back shares. Businesses should be committed to innovation through investment while governments need to persuade the financial services industry to encourage investment rather than buybacks, the Nobel laureate advised.
Asked about education, Prof Romer said historically the most effective way to ensure everyone benefited from progress is education. A reduction in the need for manual labour in agriculture benefited everyone because all could then go to high school and take on the new jobs which had opened up as a result of progress. He said the sudden rise of distance education had created a challenge – remote conferencing is good for businesses but not for schools. Investment in education needed to rise, he urged.
Prof Romer said international cooperation was a good goal to aim for, although he cautioned against a quest for cooperation becoming an excuse for inaction – a trap all should watch out for. It is a mistake to put too much weight on consensus, he added. Citing an example of a successful unilateral move, he pointed out that former Chinese leader Deng Xiaoping opened up Mainland China in the 1980s.
Future shocks
Asked how more resilient systems could be built to cope with future shocks, Prof Romer pointed to Netflix's Chaos Monkey software, which periodically shuts down a server to test if backups are in place and working. The world needed to adopt that mindset at all levels, national and international, he said, to ensure readiness for such crises.
When asked about a balance between innovation and risk, Prof Romer suggested aiming for diversity. "Try several risky things and expand the ones that work well. You have to shut what does not work. Keep the few successful flowers," he advised. Nevertheless, he acknowledged that many organisations, especially large companies and governments, are unable to end programmes that are not yielding returns.
Investing in human capital, or "wetware", is vital, according to Prof Romer. "Schools are a good way to acquire human capital but jobs also are. In many countries there is a failure to ensure those leaving school step into jobs. They then lose a chance to learn on the job," he said. "We need to ensure all are in jobs and that jobs do keep providing skills which let them move forwards." to the Nobel laureate suggested rewarding firms which develop skills among staff.
Related link
AFF
Hong Kong
Mainland China