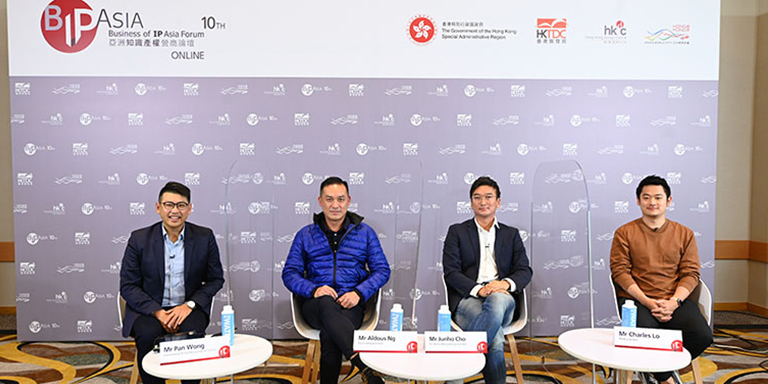 https://hkmb.hktdc.com/en/1X0AL6D5
IPHatch win boosts Greater Bay Area drive
A Hong Kong network programming innovator sets its sights north after winning an open-innovation competition.
Start-ups often lack research and development (R&D) capital and can extend development by collaborating with leading multinational companies in developing technological patents. Just ask home-grown Hong Kong start-up CU Coding.
The company has commercialised its high-technology network coding system – which replaces switches and routers with software - and has quickly started exploring fresh markets with its many advanced patented technologies.
It made breakthroughs after winning the open-innovation competition IPHatch Hong Kong, co-organised by the Hong Kong Trade Development Council (HKTDC) and investment bank Piece Future, in 2019 gaining access to Nokia's patented technology. ("Open innovation" refers to an innovation management model that promotes collaboration with external parties.)
Equipped with this technology, CU Coding participated in the planning of the Kai Tak Smart City project in Hong Kong. With its network coding widely recognised in Mainland China, and with financial support from the Foshan municipal government and Chinese Academy of Sciences, the company is also officially setting up in the Guangdong-Hong Kong-Macao Greater Bay Area to extend its development.
To open up new business opportunities, the start-up will apply its technology to innovative fields such as 5G communications and intelligent manufacturing.
Network coding enhances storage, security
The network coding field was developed in 2000 by Raymond Yeung, a professor, and his colleagues from the Department of Information Engineering at The Chinese University of Hong Kong. Network coding replaces routers and switches with code which directs data transmission along multiple paths simultaneously. Data from two or more sources can be combined into a single packet, greatly increasing the efficiency and security of data transmission and storage.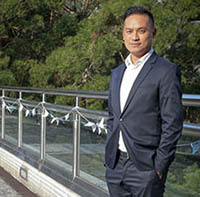 To commercialise this high technology, Prof Yeung co-founded CU Coding in 2018 with two partners, including company CEO Aldous Ng, who has more than 20 years of experience in technology and believes U Coding could greatly enhance digital communication.
"Artificial intelligence (AI) is nearly everywhere nowadays, where cloud computing turns the world into a supercomputer. Under such a new normal, communication plays an important role in information security, military, information technology and innovations, fields with strong potential for expansion," Mr Ng said.
CU Coding has successfully developed nCloud, a network-coding-based multi-cloud storage system. nCloud significantly enhances the security of data storage by distributing data among cloud storage providers, lowering operating costs for small and medium-sized enterprises. The company's other patented technology nEdge boosts 5G communications and Smart City development by connecting end points in the Internet of Things (IoT).
"Although we own nCloud and nEdge, the two patented technologies, we do not have sufficient research sensor access, which is essential for extending our smart-city development. This motivated us to join the IPHatch Hong Kong, as Nokia offered their sensor patent to help entrepreneurs compete," Mr Ng said.
Strategic partnership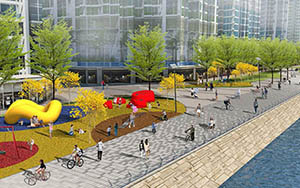 Smart-city systems usually collect data from sensors on lampposts for immediate response, he explained. For instance, if there is an accident on the cyclist-pedestrian shared lane, lamppost sensors can swiftly trigger a response to such an emergency by indicating its location. But the ability of such sensors to identify people through facial scans can cause privacy concerns.
Nokia's sensor patent, which came with the IPHatch Hong Kong win, could let the firm resolve privacy concerns by using LiDAR to pixelate faces.
"Winning the IPHatch Hong Kong improves our ability to deploy strategy in future. Acquiring the patent from Nokia not only marks the recognition of our technology, but also Nokia's strategical investment that represents the possibility for a tighter partnership," Mr Ng said.
Greater Bay Area development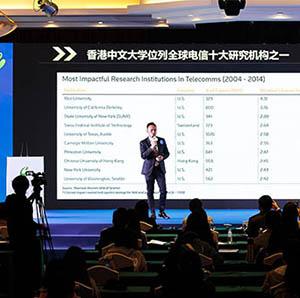 CU Coding has used Nokia's patent to come up with an integrated proposal for the Kai Tak development. Upon receiving a subsidy of more than over HK$100 million (US$13 million) from the Hong Kong government, the company has also received a Rmb20 million (US$3 million) injection from the Foshan municipal government as support for further development in the Greater Bay Area.
As a former member of the HKTDC Innovation and Technology Advisory Committee, Mr Ng said the rich research work of Hong Kong universities gave the Hong Kong information technology sector its competitive edge. "Hong Kong's universities are still ahead of mainland universities in terms of reputations as well as connections with top international universities."
Cloud, Channel, Device
CU Coding will coordinate a "cloud, channel and device" project in the Greater Bay Area by building a comprehensive point-to-point platform to satisfy the surging domestic and foreign demand for artificial intelligence (AI) applications. The company will integrate cloud services and intelligent terminals on the basis of network coding.
The start-up will rely on the existing network coding technology to integrate cloud services and smart terminals, with the help of AI analysis, to provide governments and enterprises with a full range of intelligent services, establish platforms and practical applications, and achieve intelligent and large-capacity information channels.
Explaining the concept of "cloud, channel and device", Mr Ng said nCloud provided a distributed cloud storage system used to expand storage capacity in data centres to streamline access to secure data storage. In the "channel", AI analysis will achieve automatic internet optimisation and set up according to customers' needs while smart lampposts act as major terminals or "devices" to obtain real-time information.
Looking to the future, the company will seek to further diversify smart terminals to gather more big-data on urban traffic, education, healthcare, emergency and manufacturing without infringing personal privacy. This enables governments and companies to extend AI management, backed by real data, which can propel smart-city development.
Mr Ng said the company was conducting research to track patent violations. The number of patents Mainland China issued jumped from 560,000 in 2012 to 1.5 million in 2018 and number of copyrighted works quadrupled. At the same time, the number of infringement lawsuits plunged from 28% to 10%, reflecting great improvement in intellectual property (IP) protection in the mainland.
"IPHatch not only actively spreads the importance and business value of IP, but also inspires technological innovation in brand-new way to support start-ups. Winning the competition has helped satisfy our technology development needs and propped up our development in the Greater Bay Area," Mr Ng said. To protect its IP, CU Coding will use deep tech and proactively apply for patents to plug potential infringement.
Related link
CU Coding
Hong Kong
Mainland China