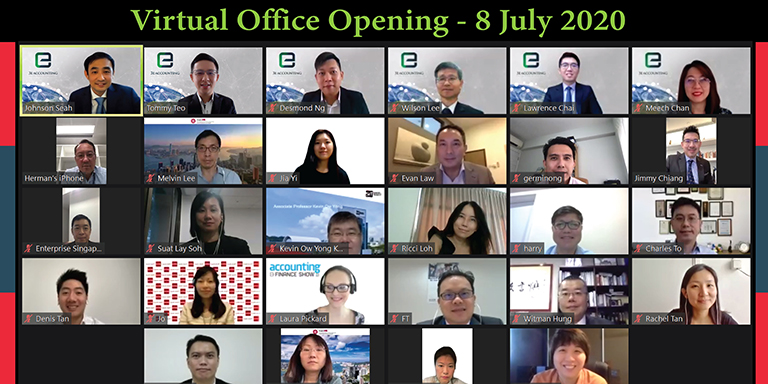 https://hkmb.hktdc.com/en/1X0AL5K1
Hong Kong numbers add up
A Southeast Asian accounting group holds faith with its expansion into the city despite COVID-19.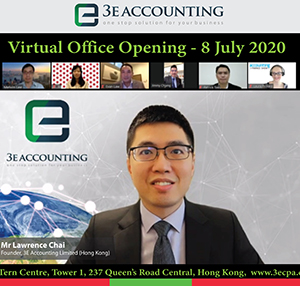 Hong Kong was always part of the regional expansion strategy envisioned by Lawrence Chai, Founder of Singapore-headquartered corporate service provider 3E Accounting Group, and he was not about to be deterred by the COVID-19 pandemic.
The firm's office in the city's Central business district had been 18 months in the planning before opening its doors in July 2020 to meet continuously growing demand for corporate services among new companies in Hong Kong.
Mr Chai, a Chartered Accountant, established 3E Accounting in his home city Singapore in 2011, aiming to help start-ups and small and medium-sized enterprises (SMEs) by offering appropriately priced accounting services. "Our core business is to provide affordable and quality professional services in accounting, taxation, corporate secretarial, and company incorporation services, promising clients the 3Es: Efficiency, Effectiveness and Economy," he said.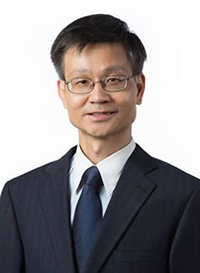 Regional expansion
After expanding his brand to neighbouring Malaysia in 2014, Mr Chai focused on Hong Kong's advantages – the city simultaneously offers access to Mainland China's development and global markets. In particular, he noted the city's pivotal roles in the Guangdong-Hong Kong-Macao Greater Bay Area and the Belt and Road Initiative.
"Hong Kong has strong appeal to foreign companies as a strategic springboard to tap business opportunities in the world and [Mainland] China, which provides 3E Accounting ample business opportunities not found elsewhere," he said.
An extensive market-access assessment affirmed that his own firm had potential to tap these opportunities.
"We did this through digital marketing efforts by creating our Hong Kong website and social-media platforms," Mr Chai said. "We also conducted research on online searches for professional development in search engine optimisation, digital advertising, and listing management to test the market's receptiveness. By using this unconventional method, we were able to gather statistics to reinforce our decision to enter the Hong Kong market."
The firm engaged local Chartered Accountant Wilson Lee to lead the Hong Kong practice, 3E Accounting Hong Kong Limited, as Director. Similar to Mr Chai, Mr Lee is a member of the Association of Chartered Certified Accountants.
Amid COVID-19 restrictions, the Hong Kong office was inaugurated online over Zoom with guests from the city and Singapore joining (main picture).
Mr Chai said his firm's fee for helping to set up a company in Hong Kong – HK$2,000 – is about 40% to 50% lower than the market rate. "We can offer this competitive pricing because we leverage on the technology we have already invested in Singapore. Therefore, we can scale up to Hong Kong easily without incurring high infrastructure cost," he explained.
Small businesses under strain
Mr Chai said many of the firm's Singaporean and Malaysian clients are keen to invest and incorporate their business in Hong Kong. However, he recognised the strain the pandemic had placed on small businesses. Therefore, to assist existing and new clients looking to establish an office in Hong Kong, 3E Accounting is also offering one year's free secretarial service, complimentary first-year ".com" domain name registration, bank introduction and bank-account opening services with every new Hong Kong company incorporation package.
In tandem with his own firm's expansion, Mr Chai is also building the 3E Accounting International Network, which to date has independent member firms in more than 80 countries worldwide.
"To strive towards our vision of being the world's leading corporate service provider, our goal is to establish 3E Accounting firmly in Hong Kong with 50 employees and an annual revenue exceeding HK$100 million," he said. "Therefore, growing our presence in Hong Kong will be the next step for 3E Accounting."
Related links
3E Accounting Group