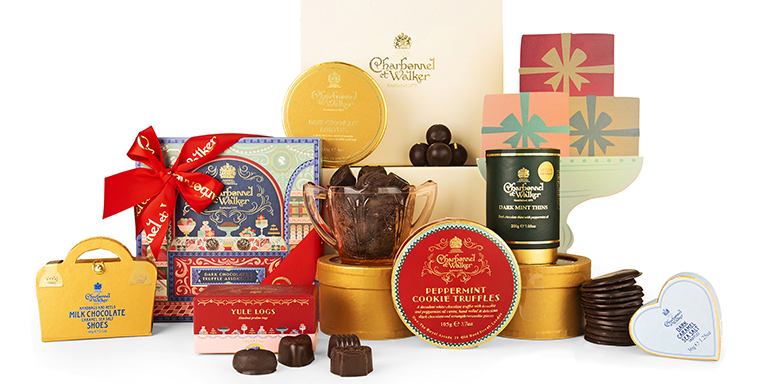 https://hkmb.hktdc.com/en/1X0AL1FI
Niche chocolatier explores Hong Kong
The city's gourmets, ready to sample a wide range of delicacies, present a demanding but attractive market.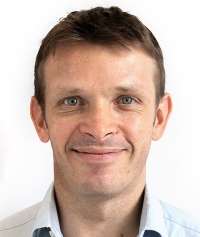 Hong Kong consumers are famous world-over for being quality-conscious but willing to spend on good food and drink. The cosmopolitan, diverse market offers ample scope to specialist food suppliers.
Peppermint, gingerbread and eggnog Christmas truffles are some of the offerings available from United Kingdom-based chocolate brand Charbonnel et Walker, which launched in Hong Kong this month. Endorsed by Royal Warrant from Queen Elizabeth, its truffles and chocolates are on sale at The Landmark upmarket shopping mall and via the company's recently launched Hong Kong website. Setting up in time for the Christmas gifting season, the confectioner has big ambitions for the Hong Kong market, said William Lyon, CEO of consumer & hospitality group Big Cat, which oversaw the launch of the brand in the city.
What prompted the decision to launch in Hong Kong?
I was introduced to Galvin Weston, the chairman of Charbonnel, around 18 months back and had an ambition to bring it to this part of the world. We felt Charbonnel could work very well in Hong Kong and its ethos would resonate with consumers here.
How did you link up with Landmark and how is the Christmas season progressing?
We wanted to partner with someone who was very premium and Hong Kong Land [owner of The Landmark] has been a very supportive partner. We've appreciated the opportunity to work with them on the Christmas market and focus on a particular season. The signature Marc de Champagne truffles have been flying out the door, as have the salted caramel truffles. Hong Kong is a massive gifting market, and the brand's beautiful gift boxes have gone down very well.
We'll be serving hot chocolate at Landmark Atrium in partnership with the Make a Wish foundation. We've donated 1,000 of cups of our hot chocolate, with all profits going to Make a Wish. We hope to develop deeper partnerships with community organisations across Hong Kong in the long term.
How would you characterise the Hong Kong market for luxury chocolate?
The chocolate market has really developed in the past few years, with unique identities and different gifting and eating propositions, but with Hong Kong, there's always the ability to evolve. Consumers are also concerned about sustainability, whether that's the sourcing of ingredients or the packaging. Charbonnel is part of the Forever Chocolate Initiative, which works to scale up sustainable solutions.
Several luxury chocolate brands have a big presence in Hong Kong. How will you differentiate yourself from those?
I think one point of difference is the heritage, with the brand being 145 years old, and its French-English roots, with the-then Prince of Wales (later King Edward VII) encouraging Mrs Walker and Madame Charbonnel to establish the brand. The chocolates and truffles are all hand-made to traditional recipes, and it's particularly renowned for its range of dark chocolate.
Charbonnel et Walker a Royal Warrant. To what extent has that impacted on the standing of the brand in Hong Kong?
I think it's a mark of quality in Hong Kong, something that will appeal to this sophisticated market. They appreciate that a Royal Warrant requires adherence to certain standards.
What do you like about doing business in Hong Kong?
I've been here for nearly 20 years, and the city has this dynamism and excitement due to the people that it attracts. Then there's the ease of doing business. We've been able to bring products into the market safely and quickly and get them straight into the store off the production line.
What's your long-term strategy for growing the business in Hong Kong?
We want people to try the chocolates so we can raise brand awareness further. We have a Sipsmith gin truffle, for example, and are thinking of doing some Sipsmith activation events. We're also considering developing product ranges bespoke to Hong Kong, like new flavours utilising local ingredients. These could be limited edition lines with packaging unique to Hong Kong.
Corporate sales are also important, and sales like bespoke gift sets have really taken off. Christmas parties may have been cancelled and events scaled back but companies still want to reach out and let staff know they're thinking of them over the festive period.
You have a Christmas pop-up at The Landmark – will you have a permanent store in Hong Kong?
We are looking for a permanent location, yes. We hope to open a retail store sometime next year and debut more outlets later on. A retail store is the best expression of brand and an integral part of the customer journey. The brand has these hand-made boxes adorned with beautiful designs and satin ribbons, so there's a lot of potential to build beautiful displays in-store.
Are there plans to launch Charbonnel et Walker elsewhere in Asia?
We want to make sure the platform is right here first and then we'll be reaching out to other markets across Asia, as we have exclusive distribution rights for this market. We'll work with partners to take the brand to Mainland China, Taiwan and South Korea, where we're actively looking for opportunities.
Related link
United Kingdom
Hong Kong
Western Europe