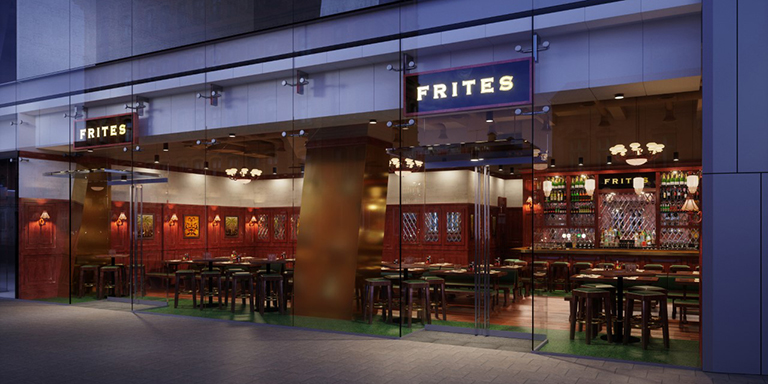 https://hkmb.hktdc.com/en/1X0AKZY5
Concept is king
Importing the European beer-hall format proved to be this F&B chain's secret sauce in Hong Kong's highly competitive restaurant market.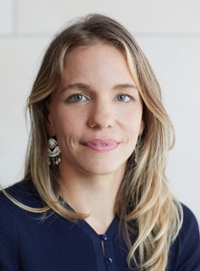 European-style bistro-beer hall chain Frites spices up Hong Kong's vibrant food scene with an extensive selection of Belgian draught and bottled beers together with national fare such as mussel pots and pork ribs. The brand plans to open more outlets across the city next year. It is also keen to launch in other markets, beginning with Macao and Mainland China, according to Director and co-founder Katrina Kerr.

Has your business returned to pre-pandemic levels yet?
Things are now pretty much back to normal, and being allowed to have six people per table instead of four makes a huge difference. As no-one's travelling at the moment, they are keen to dine out. But since the pandemic, we've had to change our mindset so it's not about profits but survival. The most important way we've ridden this out has been managing cash flow. In comparison to other regions globally, we've been very lucky in Hong Kong that in-between each COVID wave, business bounces back quickly and even with restrictions in place we are able to have a decent business.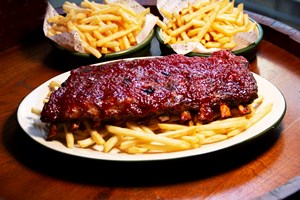 Frites has grown strongly since the launch more than a decade ago. Did you anticipate this success?
We decided to do Frites because we knew the corporate crowd would love it and we had a very strong feeling it would do well. Frites' success comes down to a number of things: being transported to Europe when you walk through the door, an upbeat, unpretentious ambience and high-quality food with a large selection of beers.

You have introduced many food and beverage concepts, from tapas restaurant Tapeo to Peruvian eatery Chicha. What are the advantages of setting up dining concepts in Hong Kong?
Hong Kong is different to other regions globally in that business happens fast! Leases are only three years so the business model needs to work within that first three-year period. Hongkongers have sophisticated tastes and people love dining out. A new restaurant can open and be busy from the first few days. It's an exciting and fast-paced way to conduct business but the energy of the city makes it work.

You have reached out to investors on previous food and beverage (F&B) projects – would you do this again?
At some point, we'd like to go into partnership with an investor so we can expand faster, as we'd like to build a presence in the [Guangdong-Hong Kong-Macao] Greater Bay area. There are quite a few Hong Kong F&B brands that have already entered the market, and we feel like Macao will be a good first test for the Frites concept. We're already in talks with Macao and hope to open something there within the next two years.

What advice would you give on setting up an F&B concept in Hong Kong?
Find a concept that is unique because the market is saturated with concepts. Hong Kong people love new ideas and if executed well, new concepts will often succeed. Also take advantage of the current economic climate to push landlords and get good rental deals; this can often be the hardest part of success.

What are your long-term plans for Frites?
We plan to open at least another seven venues within Hong Kong, including one in West Kowloon scheduled to open in June, to get us up to 15. We hope to open between two and four Frites next year in the city.
We're also considering a franchise opportunity in Korea and Japan. We don't have the manpower to expand on our own overseas so we are keeping the franchise model in mind.

Do you have plans to launch any other F&B concepts?
No – Frites is it for now. In the past we had multiple brands but for long-term success this business model doesn't make sense for us.
Branding is a vital part of a dining concept. Find out more about brands and licencing at the online HKTDC Hong Kong International Licencing Show on 11-15 January.
Related link
Frites