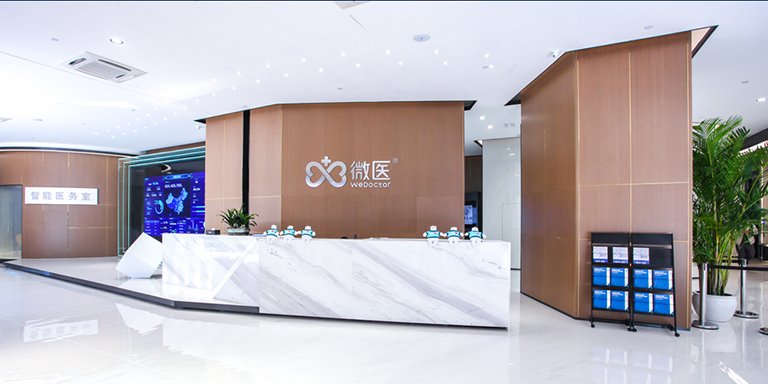 https://hkmb.hktdc.com/en/1X0AKZV8
COVID fast-tracks healthcare reform
An online medicine platform puts new meaning on the term 'house calls'.
WeDoctor, headquartered in Hangzhou, was founded by Jerry Jieyuan Liao in 2010. Using innovative digital artificial intelligence (AI) technology, WeDoctor has been able to provide users with seamless online and offline medical and healthcare services over the past decade. Telemedicine, employed with professionalism and efficiency, can quickly target and allocate the medical resources of different regions and institutions. The COVID‑19 pandemic has expedited the application of telemedicine in physical healthcare institutions and increased people's understanding of telemedicine. In this interview, WeDoctor's Senior Director of Brand Communications Sunky Zhang gave an account of his company's development and analysed the prospects for telemedicine in Mainland China.
From Informatisation to digitalisation
According to Mr Zhang, telemedicine in the mainland has passed through three stages of development. The first stage was the streamlining of healthcare information, with appointment booking, outpatient consultation and other online information services simplified for the convenience of patients requiring medical attention. Appointment booking platforms and systems allowing bill settlement within the consultation room (allowing patients to pay bills directly in the consultation room without queueing up in another department to settle) were introduced to hospitals.
The second stage was web‑based healthcare, with the use of big-data making possible a closed‑circuit online‑offline integrated healthcare service with precision doctor‑patient matching. There are "stand‑alone" web‑based hospitals and "platform‑type" web‑based hospitals. The former are developed by physical hospitals to handle their daily needs. These hospitals mainly serve local patients. Platform‑type web‑based hospitals can quickly target and allocate medical resources from different regions and institutions and serve the whole country.
WeDoctor began with the provision of healthcare information. It set up an appointment-booking platform in 2010 to help people struggling to make medical appointments. WeDoctor founder Jerry Jieyuan Liao used his expertise in information technology (IT) to achieve online appointment booking. After a decade of development, WeDoctor has developed into a digitalised "Internet Plus Healthcare" platform covering the entire industry chain of treatment, medication, examination and insurance. "WeDoctor has now entered the third stage of development," Mr Zhang said. "Our core objective has changed from 'providing quality medical service to customers' to 'protecting customers' health in an all‑round way'". In recent years, the telemedicine platform has deeply integrated different aspects of healthcare services, including hospitals, doctors, patients and medical insurance, breaking down barriers to data, manpower and resource collaboration in hospitals, and boosting capacity for the entire healthcare industry. The accumulation of large amounts of medical and health data also lays a solid foundation for the development of smart healthcare.
Pandemic speeds up digital healthcare services
The biggest difference between physical healthcare institutions and telemedicine platforms lies in their scope for resource allocation, according to Mr Zhang. Physical healthcare institutions are only able to allocate their own resources. During the pandemic, they will inevitably encounter periodic and structural shortages of medical supplies as they have to deal with huge numbers of patients at short notice and quickly source massive volumes of medical supplies. Telemedicine platforms naturally fare better in overall response speed and service efficiency because they can access the medical resources of different hospitals and regions.
WeDoctor responded to the onslaught of the COVID‑19 pandemic with the rapid launch of a variety of epidemic‑prevention services. An "online battlefield" was built for epidemic prevention and control. This included free online consultations to ease the pressure on offline outpatient clinics; voluntary reporting of suspicious cases to help with epidemic monitoring; COVID‑19 scientific education on the fundamentals of science and psychological guidance to allay society's fears; teleconsultation guidance to provide grass‑roots protection; online outpatient services for patients with chronic diseases who had difficulty seeing their doctor during the COVID‑19 pandemic; and a global epidemic prevention platform to safeguard the safety and health of compatriots residing overseas.
The pandemic has reinforced people's trust in telemedicine. Due to the impact of the pandemic, WeDoctor saw its consultation orders between February and March this year increase by a factor of 3.6 over the same period last year. Consultations via the WeDoctor website and app not related to the pandemic more than doubled. The experience has also deepened the understanding of telemedicine amongst doctors and healthcare institutions, making them rethink its importance to medical and health services. The number of monthly active users among doctors has increased 2.3 times over the same period last year.
Coordinated development of telemedicine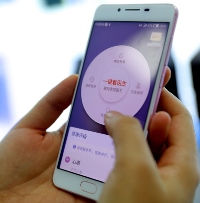 Telemedicine has some shortcomings. For example, doctors cannot touch the patient or examine the affected areas, nor can they assess the patients with medical devices at home. The services provided by telemedicine platforms mainly cover the management of common and chronic diseases and the provision of ongoing online consultation based on the results of patients' first offline consultation. But as more and more smart medical devices become available, doctors are able to provide patients with examination, medical diagnosis, remote joint consultation and other services through digital platforms.
Just as e‑commerce integrates offline and online operations, telemedicine seeks to extend the traditional healthcare system. It can be used to flexibly allocate medical resources, and to address such shortcomings of the traditional healthcare system as the unbalanced distribution of medical resources and inefficient service, through the integration of offline and online operations and the use of web‑based scheduling. The relationship between telemedicine and physical healthcare is collaborative and complementary rather than competitive.
Digital challenges confronting healthcare institutions
The main difficulty confronting traditional healthcare institutions in their development of telemedicine services lies in establishing the online platform and managing the operating system. "There are two solutions," Mr Zhang explained. "Hospitals can set up their own operating system or buy a system in and manage it with their own IT department. The other option is to cooperate with WeDoctor and other third‑party platforms, with WeDoctor providing the necessary technical and operational services to help hospitals go online."
At present, WeDoctor uses a digital platform that connects medical treatment, medication and medical insurance to integrate service and technical support capabilities and provide a four‑in‑one solution – platform system, hardware terminal, resource empowerment and operational services – to patients, doctors, healthcare institutions, local governments, medical insurance departments, commercial insurance companies, pharmaceutical companies, etc. With a complete solution covering centralised procurement of drugs (the State Council issued several opinions concerning further reform and improvement of policies governing drug production, circulation and usage in 2017 to promote drug procurement by classification, enhance the role of medical institutions in centralised procurement of drugs and encourage joint procurement by different regions and specialised hospitals), smart medical insurance, hierarchical diagnosis and treatment, health management, and so on, it provides health services to organisations and individual customers within the region through a unified channel. The ultimate "WeDoctor Digital Health Community" will centre around residents' health, with a digital healthcare system to co‑ordinate treatment, medicines, insurance and medical care running side by side. The ultimate goal is to improve the region's overall medical standards, raise the health index of the people and reduce insurance premiums.
All-round digital platform
This platform covers doctors, patients, medication and insurance.
Doctor – Under existing regulations, mainland doctors must be holders of a professional qualifications certificate, which has nothing to do with their place of abode, to offer online services on telemedicine platforms. "According to its working procedures, WeDoctor requires doctors to go through verifications of 'three certificates and two reviews' before providing online services," Mr Zhang said. "Besides checking their identity card, professional qualifications and title certificates, WeDoctor also conducts offline or facial recognition verification and checks with the electronic information system of the National Health Commission to ensure that the doctors are professional, compliant and certified.
"During the pandemic," he continued, "WeDoctor received applications from many Chinese doctors based overseas who were willing to provide free medical services to the vast numbers of patients on the mainland. Their participation has given a major boost to the 'online epidemic prevention front' against the COVID‑19."
Patients – At present, the registered users of telemedicine platforms such as WeDoctor mostly come from the 26‑40 age group. However, since these platforms can set up multiple electronic medical records for each family, the actual users may range from infants to elderly people. Foreign nationals living in Mainland China can only use the online appointment booking and inquiry functions of the app. At the same time, based on the government's guidelines for telemedicine and medical insurance, telemedicine platforms are only allowed to provide consultations for mild or chronic cases even though they are capable of remote joint consultations for patients in severe or critical conditions. In places like Shandong and Tianjin, patients with chronic diseases are able to use telemedicine platforms for follow‑up visits and to purchase drugs which are covered by medical insurance, thanks to the support of the local medical insurance department. More and more people are now using these platforms for health management. Mr Zhang is convinced that with the gradual improvement of the relevant policies, enquiries on common diseases and long‑term health management will become the two major services of telemedicine platforms.
Medication – The network hospitals of WeDoctor in different regions will provide a drug supply and distribution service to patients according to local conditions. After patients have completed their online orders and made payment, pharmacies, retail drug stores and partner logistics companies will all see the orders on the centralised digital platform and patients can pick up the drugs at their chosen pharmacies or have the drugs delivered to them via cloud pharmacies (cloud pharmacies circulate the prescriptions of web‑based hospitals and medical alliances to drug manufacturers, delivery companies and drug stores to provide reasonable and safe medication solutions and guarantee the supply of therapeutic drugs to users).
Insurance – At present there are no mandatory rules requiring doctors to get malpractice insurance coverage to practise online. However, in order to protect doctors against medical liabilities in their online practice, some telemedicine platforms buy them insurance. WeDoctor provides all its online doctors with free medical malpractice insurance that protects them from liability resulting from a patient's injury or death arising in the course of healthcare consultation or surgery.
Many mainland commercial insurance companies have established strategic partnerships with telemedicine platforms. The platforms provide free or reduced-price healthcare to eligible policyholders as an additional benefit.
For medical insurance, some cities have included telemedicine platforms in their scope of medical insurance payments on a trial basis. In the Shandong city of Tai'an, for instance, the city medical insurance bureau put 30 chronic diseases – including hypertension, diabetes, hepatitis and hepatic cirrhosis, – on the online medical insurance payment system at the end of February 2020. Tai'an residents with these diseases are able to have follow‑up visits via WeDoctor's Taishan web‑based hospital and enjoy the full service – online follow‑up visit, prescription of medication, and medical insurance payment, and door‑to‑door delivery of the prescribed drugs – in the comfort of their homes. The opinions on deepening the reform of the medical insurance system issued by the State Council in March 2020 encourage the development of new service models such as medical insurance in support of "Internet Plus Healthcare". This suggests that with the gradual improvement of medical insurance policies and the promotion of e‑medical insurance cards, the inclusion of telemedicine platforms in the medical insurance payment system will be the way forward for Mainland China's healthcare reform.
Future development of telemedicine
Mr Zhang said that by using a digital platform that connects healthcare, pharmacy and insurance, telemedicine platforms will expand the scope of diseases covered by deploying new information technologies such as big data and AI. Efforts will be made to shorten consultation times, improve the diagnostic accuracy and reduce the operating costs of the healthcare system. By replicating and promoting the diagnostic experience of large hospitals and medical centres and leading experts, it will be possible to improve the healthcare capacity in rural areas, enabling people throughout the country to get personal medical attention and treatment. With the establishment of a digital healthcare system that centres round residents' health, it will be possible to further regulate the use of medical insurance funds and build a more complete, efficient and collaborative medical ecosystem.
"The pandemic has accelerated the popularisation of telemedicine platforms and won the recognition of users," Mr Zhang said. "The National Development and Reform Commission, the National Health Commission, the National Healthcare Security Administration and other ministries and commissions have repeatedly announced favourable policies to support the future development of telemedicine. Today, telemedicine platforms have combined with physical healthcare institutions to become part of China's medical and health system and win market and government recognition."
Related link
WeDoctor
Medical & Healthcare Services