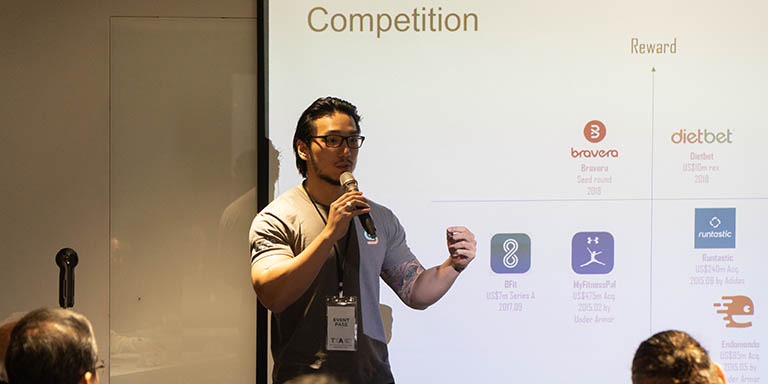 https://hkmb.hktdc.com/en/1X0AKZ8V
Bets on at digital gym
Hong Kong entrepreneurs looking to tap the burgeoning corporate-wellness industry tailor a fitness app to the local market.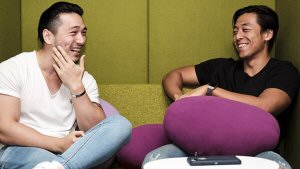 Fitness fanatics Leon Lee and Alex Chung met in the United Kingdom where they were studying – Mr Lee doing biotechnology at Imperial College London while Mr Chung was studying marketing at the University of Westminster, London.

Returning to Hong Kong in 2015 the graduates considered teaming up to open a gym but the cost proved too much of a deterrent.

Knowing that lack of motivation is a key reason people drift away from fitness goals, a mobile app, which could help keep users engaged and accountable, was "always part of our business plan", Mr Lee said.

"We thought the ROI [return on investment] on an app might be better than a gym itself, and we could still keep our fulltime jobs while it got off the ground," he explained.
Unique perspective
With so many fitness apps already in existence, the partners knew a point of difference was essential.

"A lot of fitness or workout apps are very informative, telling you what you should eat, etc – but everyone knows that if you want to lose weight, you've got to eat less, and move more," Mr Chung said. "We approached it from the viewpoint of engagement: what's the modality that promotes adherence and motivation towards your goal? For us, it had to be fun, and other people have to know what you're doing. It's all about the process."
Bets on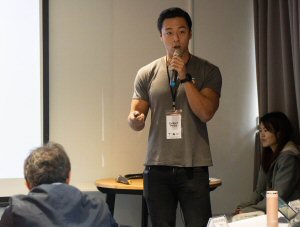 In 2017, Stryde was born as a fitness-betting platform. Choosing from milestones suggested by an algorithm, users announced their goal to the online world and others – friends or strangers – could bet in-app tokens on their chances of success. Winners could exchange their tokens for fitness products from the start-up's business partners.

The initial take-up of 200 users convinced the partners their idea was good but they discovered issues they had not foreseen – such as the logistical impracticality of delivering small prizes like a protein bar individually to the winners.

Considering how to improve their idea, the partners sought counsel from their angel investor, a Hong Kong businessman, whose US$100,000 in seed funding has supported the app's development to date. Together, they hit on the idea to pivot from the consumer market to the burgeoning corporate-wellness sector.

With the next iteration of the app, currently under development, employers will set goals and targets for their staff and provide their own reward.

"The power is with the company now," Mr Chung said. "Whereas before, we were trying to control all of it, now users create their own challenges, set their own rules and rewards, tailored to what's most relevant to their company."

After an initial free period, which the partners will allocate as a business-development phase, the new app, re-branded as Croo, will be offered to corporates on a subscription basis. They expect to launch Croo in February 2021.
Virtual perk
Recognising the benefits of a healthy workforce, employers already pay for things like gym membership and "this is a lot cheaper", Mr Chung said.

The app is also adaptable to reward-based goals beyond fitness, such as meeting attendance, or other performance indicators, he added.

The partners estimate their venture could be profitable within nine months of the subscription launch.

"Our plan is to reach out to different businesses and pitch to them our unique concept," Mr Chung said. "Once we've reached a certain threshold we'll build a team of business developers, and then look to social media search engine optimisation to garner organic traffic."

Hong Kong's tightly networked business community has helped them start up. "In Hong Kong everybody knows everyone – you knock on doors a few times, and you get in," Mr Lee said. "We are in a prime location to do that, for sure."

In addition, they hope to leverage government supports such as the Technology Voucher Programme available to local tech start-ups, and will also apply to government-backed incubation programmes at Hong Kong Science Park and Cyberport, as well as private programs such as CoCoon.

The partners believe their venture could be one of the businesses to benefit from the COVID-19 pandemic. Mr Chung said: "With people becoming more health conscious, there is no better time than now to launch our wellness programme."
Related link
Stryde