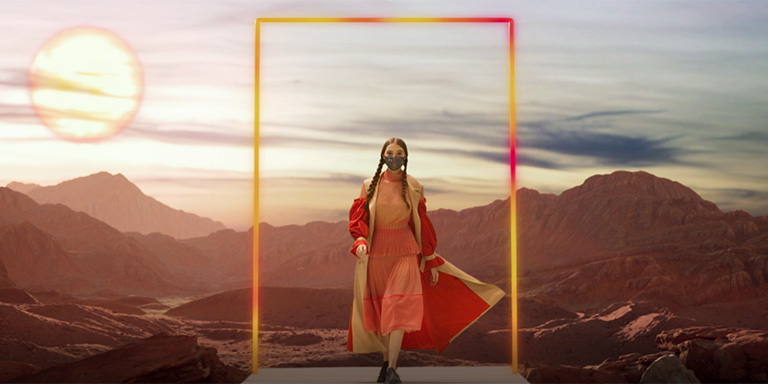 https://hkmb.hktdc.com/en/1X0AKVA5
Runway into cyberspace
As COVID-19 keeps fashion-industry movers in their offices and studios, a fashion extravaganza takes a digital path to their screens.
Fashion is all about seeing and being seen, but COVID-19 is keeping the industry's movers and shakers across Asia and the world in their offices and studios.

Fortunately, fashion runways can join conferences, exhibitions and a host of other business activities in their rush into cyberspace. Event organisers, together with fashion designers and brands, have been thinking outside the box to present a swift and creative response to the "new normal", transforming CENTRESTAGE into a digital fashion showcase with a series of virtual runway shows (main picture), offering a launch and marketing platform for fashion brands from Asia and beyond. Dubbed "Asia's fashion spotlight", CENTRESTAGE is organised annually by the Hong Kong Trade Development Council (HKTDC).

Sponsored by Create Hong Kong (CreateHK) of the Government of the Hong Kong Special Administrative Region, the fifth edition of CENTRESTAGE presents "A World of PHYGITAL" through the event's website. Combining traditional fashion shows with computer-generated imagery, the latest edition of CENTRESTAGE sets out to redefine the design, concept, curation and production of runway shows. It premieres a series of digital runway shows from 17 to 19 September.

The fashion extravaganza enables brands to overcome geographical and time limitations to showcase their latest designs to buyers and fashionistas. The HKTDC has collaborated with Vogue Hong Kong to build a brand-new digital platform that introduces designers, their brands and collections. The CENTRESTAGE website has aggregated 240 brands from 23 countries and regions, including 130 new joiners such as Korean streetwear brand FlenoSeoul (under Gyeonggi Creative Fashion Studio Korea) and Taiwanese canvas craft brand Guang Fu Hao. There are also new participants from countries such as Canada, Germany and Poland.

"This year presents a very challenging time for economies and businesses around the world. Despite the disruptions brought about by the pandemic, the fashion industry is still forging ahead," said HKTDC Deputy Executive Director Benjamin Chau.

"In response to the current situation, CENTRESTAGE has successfully transformed into a digital fashion platform with a series of virtual runway shows, showcasing the latest collections from Hong Kong and Asian brands to fashion lovers and media from around the world.

"I am pleased to see designers overcoming challenges by coming up with creative responses to the 'new normal', launching their collections on the HKTDC's online platform to gain exposure and expand their networks."
'Space Odyssey' launches on virtual runway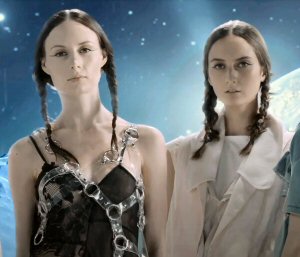 The creativity and imagination of designers and fashion brands have not been held back by the pandemic. The premiere of the Fashion Hong Kong show marked the start of six spectacular virtual runway shows. Fashion Hong Kong spotlights eight homegrown design units that have all taken part in New York or London Fashion Week events, including Mountain Yam (brand: 112 mountainyam), Angus Tsui (brand: ANGUS TSUI), Bettie Jiang (brand: Bettie Haute Couture), design duo Jessica Lau and Walter Kong (brand: BLIND by JW), Doris Kath Chan (brand: DorisKath), Glori Tsui (brand: METHODOLOGY), Sun Lam (brand: SUN=SEN) and Yeung Chin (brand: YEUNG CHIN). The opening show has a "Space Odyssey" theme, fusing new designs with different virtual planets and eye-catching visual effects to take the audience on a creative journey.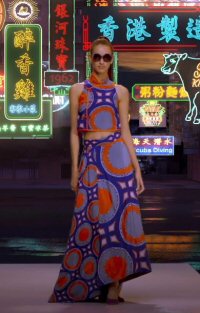 Following on from Fashion Hong Kong was the "Next in Cheongsam" runway show featuring the latest collections from two designer brands: "SPARKLE by Karen Chan – Modern Cheongsam" and "THE SPARKLE COLLECTION – Modern Couture". The former features an original silk collection crafted by Fung Yau-choi, a master of cheongsam sewing, which is listed as one of Hong Kong's items of intangible cultural heritage. The latter brand focuses on gown designs in an East-meets-West style. The show has also taken neon lights as its stage design inspiration, illustrating the aesthetic and mood of old Hong Kong.

Other not-to-be-missed runway shows include "FASHIONALLY Collection #15" and two Designers' Collections Shows, "Taipei in Style" and "Hong Kong en Vogue", which will be premiered online on 18 and 19 September respectively.
Young Fashion Designers' Contest

Another CENTRESTAGE highlight will be the Hong Kong Young Fashion Designers' Contest (YDC) 2020 Final [www.fashionally.com] on 19 September, where 14 shortlisted candidates will compete for five awards this year, including a new category – My Favourite Collection. Members of the public can vote for their favourite collection among the YDC finalists to win a HK$2,000 e-Gift Coupon sponsored by Hysan Place. The voting deadline is midnight on 18 September.

Running until 30 September, the "CENTRESTAGE in Town" citywide campaign features fashion-related promotions launched in partnership with fashion malls, restaurants, hotels and fashion-focused cultural landmarks in Hong Kong. Fashion showcases and workshops are organised under the campaign, which also features shopping and dining offers. Members of the public are encouraged to join in to celebrate this iconic fashion event.
Related link
CENTRESTAGE
Garments, Textiles & Accessories