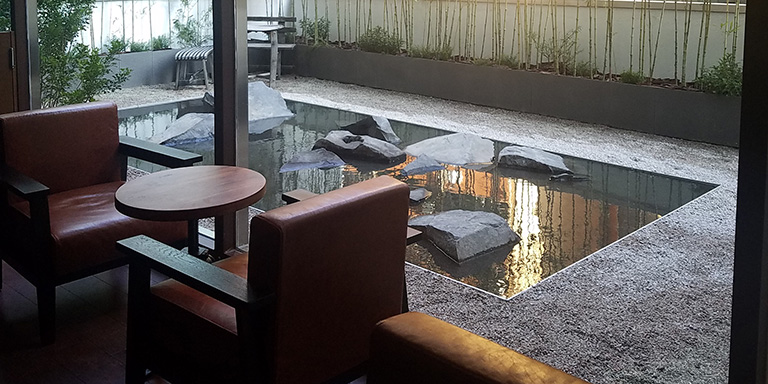 https://hkmb.hktdc.com/en/1X0AKUMW
Discerning tipplers reshape market
Investors, collectors become influential in high-end spirits business.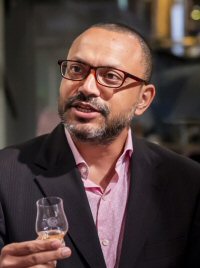 With limited-edition bottles and private labels gaining a foothold in the market, standard spirits brands have received a wake-up call as Hong Kong buyers become more discerning in their choice of tipple. Just ask Chandrakant Mohanty – an entrepreneur who initially came to Hong Kong from India as an investment banker and has now set up a wine business in Hong Kong and used the city as a base to grow the company further afield.

2015-established Mizunara operates a Japanese-style whisky and cocktail bar, Mizunara the Library (main picture), in the vibrant Wan Chai business district, as well as a retail outlet, Mizunara the Shop, in the budding hipster neighbourhood of Wong Chuk Hang.

"Customers are willing to learn about new spirits, distilleries and cask types, which is very encouraging for us. Our job is to then facilitate this exploration and discovery through education, tasting sessions and offering appropriate products," said Mr Mohanty, who imports and retails Japanese whiskies, gin, vodka and shochu as well as Scotch and rum. His product range includes private cask bottlings, private labels and rare, collectible bottles.

Which premium spirits do Hongkongers currently favour?
In addition to the interest in Japanese whiskies like Yamazaki and Nikka, Islay whiskies such as Bowmore Lagavulin and Laphroaig and sherry cask matured whiskies find a lot of favour. For experienced consumers, independent bottlings, including private cask strength bottlings, provide a way to experience something unique. We spend a lot of time finding the right casks, tasting them and selecting the ones to bottle under our private label.

While gin has been a big spirits trend, the new kid on the block is Japanese shochu, the lesser-known cousin of Japanese sake, which has been gaining the support of many award-winning bartenders. We have unique access to the product from Kagoshima, the heartland of shochu, as my wife's extended family produces some award-winning products there. We also believe that rum shall have its day, which is why we've partnered up with the award-winning Navy Island rum and 1731 Fine & Rare rum.

How have you dealt with restrictions during the COVID-19 pandemic?
We are constantly pushing ourselves to come up with new ideas to address this very challenging new environment. We've offered takeaway and delivery of bottled cocktails, 30ml spirit tasting packs for rare and vintage whiskies, whisky subscription plans for beginners and connoisseurs, Zoom whisky tastings with distilleries, online cocktail masterclasses and DIY cocktail kits with video instructions. While these solutions cannot replace the actual experience of our guests and customers, they are certainly alternatives. The current environment has led us to think of products, processes and strategies that may become a permanent fixture even if socialising restrictions are removed.

Do spirit investors and collectors comprise as big a market as those simply drinking them?
Yes, collecting and investing is as much of a growing market as spirit consuming. The motivations and interests of consumers (i.e., people who are buying to drink) are somewhat different from collectors and investors. But the important thing to note is that there's an overall growing interest in spirits, from beginners entering the market to connoisseurs who've been drinking and collecting or investing for some time.

The customers who are buying to drink are as important as the customers buying to gift, collect or invest and it's important to nurture our relationships across all these customer bases because they are not necessarily mutually exclusive.

What do you like about doing business in Hong Kong?
I've lived in Hong Kong since 1996 with time spent in-between in Japan for a few years. What's always amazed me about the city is the dynamism and energy levels in addition to the ease of establishing and operating businesses. Processes are simple, efficient and they work. The infrastructure is excellent, public transportation, logistics and public facilities are among the best in the world and one has to love the fact that all this comes at one of the lowest tax rates in the world.

What are your long-term plans for the business?
We've always had aspirations to enter neighbouring markets. We've recently been appointed the exclusive importer and distributor for some award-winning brands such as Kilchoman Islay whisky and Navy Island and 1731 Fine & Rare rum for Macao. We also have our own private label single cask whiskies from distilleries such as Arran, Ardmore, Glen Moray, our private label Mars whisky, and Japanese shochu that we can offer exclusively to Macao clients.

Could purchasing spirits to drink at home alone or enjoy virtually replace Hong Kong bar culture?
Face-to-face conversation or socialising can never be replaced by virtual socialising though there is definitely a possibility that the virtual component may grow or could offer opportunities that haven't been explored before. Given the acceptance of online socialising and communication during this period, it is clear that technology is going to play a key role going forward. It has also enabled us to recognise that we don't need to think of ourselves only as a Hong Kong-focused business.
Related links
Mizunara the Library
Mizunara the Shop