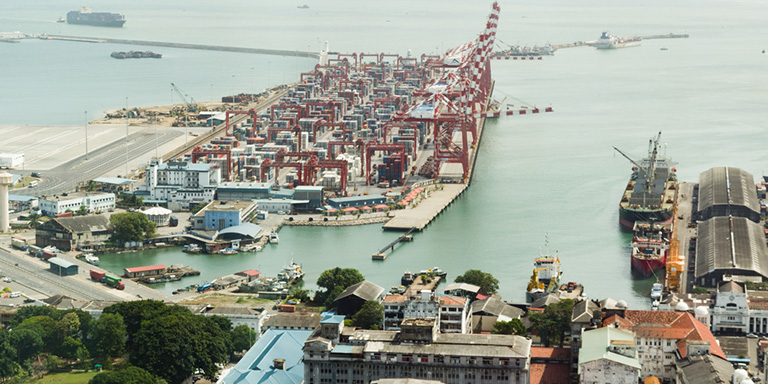 https://hkmb.hktdc.com/en/1X0AKTYN
Sri Lanka maintains Belt and Road momentum
Following a brief COVID-19 hiatus, development in the pivotal Indian Ocean country returns to full speed.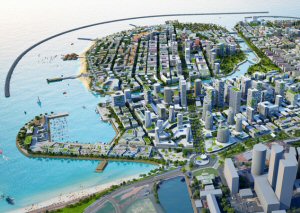 To date, it is fair to say Sri Lanka has weathered the global coronavirus outbreak better than most countries. As of 20 August, it had recorded some 2,902 cases and just 11 deaths. Its success in tackling the pandemic has largely been ascribed to the effectiveness of the national lockdown it imposed in late March, the comparatively high quality of its healthcare system and the highest level of virus testing in South Asia – measures that have since seen it singled out for praise by the World Health Organization (WHO).

Despite this, the epidemic has inevitably triggered a deceleration – but not a cessation – in progress across a number of the country's major construction projects, many of which form an integral part of the Belt and Road Initiative, China's ambitious international infrastructure development and trade facilitation programme.
Pivotal position
From the outset, Sri Lanka was viewed as having a pivotal role to play within the Belt and Road. This is largely because all maritime trade conducted via the Suez Canal, which connects Asia with Europe, as well as all Middle Eastern oil and gas shipments, must navigate its way around Sri Lanka's southern shores.

As a result, Belt and Road‑related investment in the country have understandably been substantial. Overall, this has centred on developing the country's two major ports – Colombo and Hambantota – and the regional infrastructure required to support their ongoing upgrade.

Indeed, so significant is Sri Lanka's strategic location that Mainland China actually began investing in developing the country's infrastructure long before the Belt and Road Initiative was launched in 2013, although the process subsequently accelerated considerably. As a consequence, the cumulative value of the mainland's investments in Sri Lanka's expressways, ports, industrial zones and power plants from 2006‑2019 is estimated at some US$12.1 billion.

Since the onset of the pandemic, however, the rate of the related infrastructure development has reduced somewhat. Indeed, travel delays, entry bans and disruptions to supply chains, as well as the consequent slowing of investment flows from China, have all played a part in impeding progress.

Perhaps more worryingly, from a long‑term point of view, disruptions in world trade are now seen as likely to adversely affect the country's economy, which has long been viewed as overloaded with debt. As yet, though, while progress on several Belt and Road projects has notably slowed, few have ground entirely to a halt. In addition, a number of key developments, such as the planned upgrades to the Hambantota and Colombo (main picture) ports, had largely been completed prior to the outbreak and were already in operation.

In order to facilitate further development, in March this year, an onshore oil storage facility at the Hambantota port was wholly replenished by the China Petrochemical and China Merchants Group. This ensured the facility could continue to fuel those mainland firms engaged in projects across Sri Lanka, while also maintaining commercial shipping refuelling operations at the port. In the same month, the Sinohydro‑built extension to Sri Lanka's Southern Expressway, linking Colombo with Galle, Hambantota and Matara, was officially opened.
Port city
The largest Belt and Road project in the country, though, is the vast Colombo Port City – currently under development by China Communications Construction through CHEC Port City Colombo (CPCC), its dedicated local incarnation – and that has not been left entirely unscathed by the effects of the pandemic. With work on its first phase kicking off in 2014, this adjunct city to Colombo will ultimately be home to a vast new financial centre, which will stretch across its 269 hectares of reclaimed land. It will also comprise 5.6 million square metres of built space and a purpose‑built network of new highways and access roads.

An ambitious project, it is currently slated for completion by 2042, although a number of delays are now anticipated. In February this year, the CPCC announced it had signed memorandums of understanding with more than 200 potential investors, with the project then scheduled to be launched globally at the World Cities Summit in Singapore in July. That event, however, has now been postponed until June 2021 on account of the pandemic.

With regard to progress on the project itself, work inevitably suffered a significant delay in March when holidaying mainland workers were prevented from returning to Sri Lanka by the travel bans put in place in the wake of the Lunar New Year. By May, however, operation had resumed, with work on the required land reclamation and breakwater subsequently completed.

Related link
HKTDC Research
Association & Government
Building & Construction
Hong Kong
Other Asian Countries
Sri Lanka