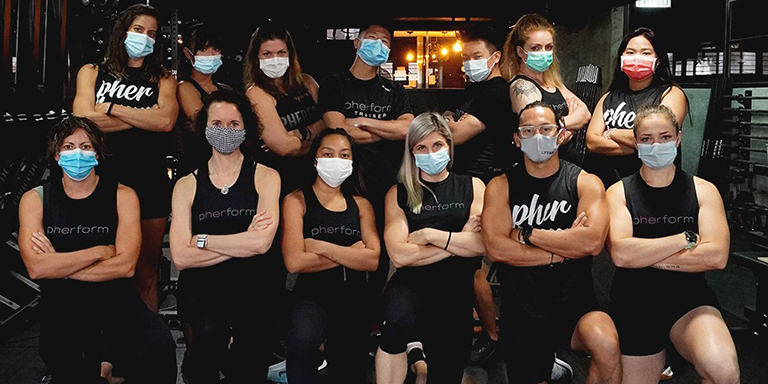 https://hkmb.hktdc.com/en/1X0AKSO0
Fit for online business
Forced to shut physical premises during the COVID-19 pandemic, agile Hong Kong fitness studios have sprinted online.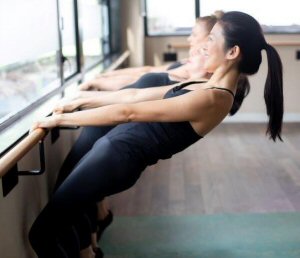 Fitness studios have seen such a strong member response to moves online precipitated by the COVID-19 outbreak that some have even discovered a new and potentially permanent income stream.

At her boutique studio in Hong Kong's Central business district, Barre 2 Barre co-founder Karen Lim could only teach a maximum class size of 13 before the pandemic-induced shutdown of the premises. Now, 20 or more members regularly log in to her scheduled live classes streamed via Zoom, or work out at any time to the pre-recorded classes on Vimeo.

Following the American body-shaping discipline BarreAmped, Barre 2 Barre was co-founded in 2012 by Ms Lim and business partner Mylène Mackay. In 2016, with new partner Jessica Felicia Anwar, they expanded to Singapore.
Plan accelerator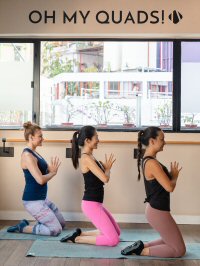 "It was always part of our strategy to launch online classes," Ms Lim said. "This plan was accelerated due to the pandemic, as closing (the studio) has given us an opportunity to reflect and refine our product."

Online platforms have kept local members engaged and motivated, and the partners to reach new clients beyond Hong Kong.

"We have expats who have moved back home, people stuck in quarantine in Europe, and some who have been part of our community before and wish to reconnect," Ms Lim said.

In these uncertain times, she believes studios such as Barre 2 Barre are providing a service. "It's a stressful time for people, and ultimately we're providing a place to come and relax," Ms Lim said. "Our online classes give them the opportunity to dedicate that 45 minutes or hour to themselves, and not be interrupted by calls, children, or texts, and still receive quality instruction. There's no pressure, either: members can choose to have their camera on or off – whatever they feel comfortable with."

The business also runs Barre 2 Barre Academy, its teacher-training arm, and is looking at ways to transform that online, too.

"We see this as a long-term strategy, and an important part of how we reach people and do business going forward," she added.
Focus on women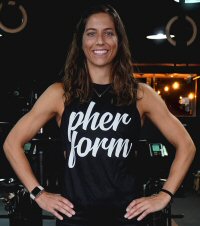 At another fitness studio in Central, Pherform (main picture), all-female classes structured around the gym's female-specific training solution combine strength training, metabolic conditioning and hypertrophy, allowing members to train daily. During the first shutdown of gyms in Hong Kong in April, Pherform took its training online, providing daily online classes to members. It maintained this option even when gyms temporarily reopened.

To keep members motivated and their momentum going, Stephanie Poelman, Managing Director of Pherform, devised a system where, the night before a scheduled online workout, a trainer would post a video explaining the workout and demonstrating the movements, along with a warm-up video. "When the Zoom workout begins the next morning, our members are ready to go," she said.

During the online class, one coach provides coaching cues, motivation and encouragement, while another does a visual demonstration. Members working out at home are also given tips on simple ways to enhance their training – backpacks loaded with books or water bottles filled with coins can become weight-bearing exercise equipment.

Whereas Pherform would typically run 16 physical classes a day, live online the number is down to four or five. "However, those recordings are available for members to watch at a time that suits them," Ms Poelman said. One live class is also now offered on Sundays – the day the gym is normally closed – and "that's been very popular", she said.
Virtual presence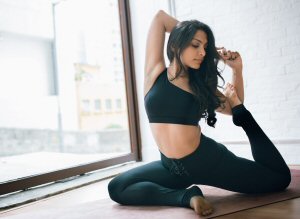 To make members still feel part of the community, coaches also run online workshops on subjects such as fitness and nutrition, as well as fun activities including quiz nights and a community cook-up.

"Typically, we talk as if we were in each other's presence," Ms Poelman said of the online hangouts.

The pandemic has impacted earnings but Ms Poelman believes the work put in to maintain members' fitness momentum and their loyalty will stand Pherform in good stead once the pandemic is over.

An online component will "absolutely" feature in the gym's business model in the future, she said, as it gives members flexibility to train in their own time.

"We've also been working on other (online) features, such as an exercise library – there are lots of exciting things in the pipeline," she added.

Kita Yoga founder Nikita Ramchandani agrees that hosting live online classes "has allowed us to build an even stronger relationship with our students and expand the reach and the accessibility of our practices".

"We have had former students who moved away and new joins from across the world - it's incredible to see," she said. "This simply [shows] the importance of staying focused on your initial mission, building a solid team, and managing events through data analysis and strategic decision making."

Live-stream classes are provided through Zoom and a just-launched on-demand platform allows students to engage with and practise its teachings at any time, and from anywhere.

Kita Yoga's offering includes a tranquil space and a sense of human connection, and Ms Ramchandani admits she was worried about online attendance at first. "However, live classes have allowed us to maintain connection within the team and our students. Moreover, there is always space for students online which allows us to expand past the physical boundaries of our studio," she said.

As a former investment bank strategist who established Kita Yoga in 2016, Ms Ramchandani said a clear lesson from the pandemic is the importance of differentiated revenue streams and a healthy balance sheet.

"Given my previous work was to analyse data and build models and forecasts to create strategic plans, I have found it useful to evaluate potential scenarios and manage unprecedented events in everyday strategy," she said. "I believe that preparation proves more productive than reaction."

"As we expand our reach and meet new clients through online mediums, we continue to place importance on remaining consistent with our messaging across all platforms. This allows for people to really get a sense of who we are, what we stand for and what they can take away from us."
Related links
Barre 2 Barre
Kita Yoga
Pherform