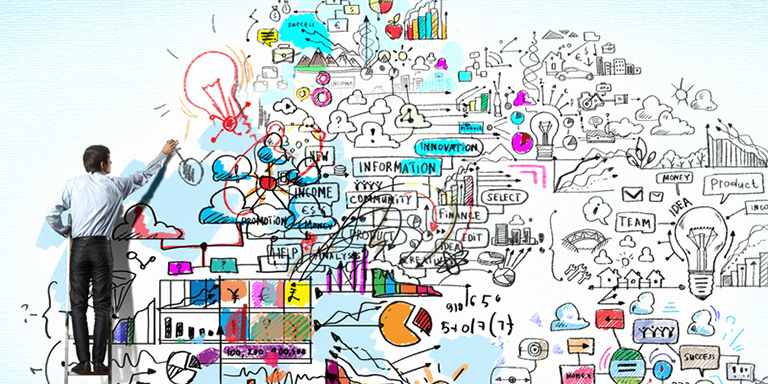 https://hkmb.hktdc.com/en/1X0AKNZ4
Start-up sector bullish on comeback
Many of the entrepreneurial individuals driving Hong Kong's start-up sector remain undaunted by recent setbacks.
Hong Kong's start‑up scene was very much seen as riding high last year, a scenario viewed as set to fuel the innovation that is the lifeblood of the city. Hong Kong was designated the third most innovative city in Southeast Asia, East Asia and Oceania in the 2019 Global Innovation Index. In another sign of its success in nurturing new businesses, last year the city made its debut as one of the world's top 25 start‑up locales, as ranked by the annual Global Start-up Ecosystem Report.

Given the unprecedented events in the first half of this year, there has been clear concern that the COVID-19 outbreak – together with its associated commercial disruptions – may have proved particularly difficult for the vulnerable start‑up scene to weather. In order to assess both the short‑ and long‑term impacts on the sector, a number of start‑up business owners were canvassed as to how the outbreak had affected their operations and how optimistic they remained with regard to their future prospects in Hong Kong.

Inevitably, none of the businesses approached saw themselves as having been immune to the negative consequences of the coronavirus. A few, however, remained undaunted as to the city's continuing viability as their future base of operations.

"It will bounce back. Hong Kong is a wonderfully resilient place – bounce, bounce, bounce,"  said Lindsey McAlister, founder of the Hong Kong Youth Arts Foundation (HKYAF), a charity committed to providing access to the arts for underprivileged youngsters. She was among the most upbeat respondents.
Different businesses, different problems
While the interviewees were unsurprisingly unanimous in seeing the pandemic as universally bad for the economy, there were some disagreements as to the likely worst consequences. For Prav Daswani, Founder of Dx Sportswear, a manufacturer of activewear clothing for performance and everyday use, delays in finalising transactions and in shipping times had proven to be the most problematic effects. The scale of the related logistical challenges has caused him to refocus his sales operation entirely on Hong Kong's domestic market.

On the other hand, both HKYAF's Ms McAlister and Andrea Fessler, Founder of Premiere Performances, a local charity committed to bringing chamber music to Hong Kong, identified the moratorium on public events, such as concerts and exhibitions, as the hardest thing to deal with. For both organisations, the cancellations have inevitably led to projects being postponed, and to a consequent loss of income.

By contrast, however, some interviewees were confident they had found ways to stay in business, with some even claiming the crisis had helped refine their operations. In particular, businesses with a robust online element – including news providers and education delivery services – benefitted from a relatively straightforward route to revenue generation.

Among them is Ricardo Medrano, Founder of Terraforming Media – a provider of Asia‑related Spanish‑language editorial content – who said he had taken the pandemic as an opportunity to raise the level of related media content. For his part, meanwhile, Ronald Hsu, Co‑founder of Bright Stars Hong Kong, a provider of online educational resources, said he had used the enforced hiatus to model the likely future of digital learning by looking at the experiences of the many students in the city who had been temporarily obliged to study at home.

Another entrepreneur to find salvation in the digital sphere was Winson Kwok, Co‑Founder of business consultancy Corporate Hub Hong Kong. He said he had met with some success in sourcing new clients via online conferences. Similarly, David Siu, Founder of Enliven Works, a leadership coaching consultancy, said he had been able to sustain his business by offering remote training sessions. Putting such successes into perspective, however, Sunny Mak, Founder of Sunshine Action – a Hong Kong charity committed to providing daily essentials to those in need – said the outbreak had led to a significant spike in demand for its assistance.
Personal protection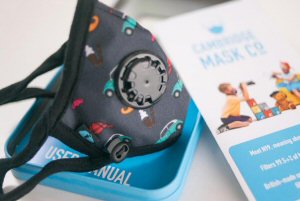 One non‑digitally reliant Hong Kong company that might have been expected to thrive during the COVID-19 outbreak was Breasy Hong Kong, a specialist distributor of protective face masks. Even here, though, the challenges presented by the virus proved extremely difficult. "These unpredictable times have definitely acted as a stress test for the business," acknowledged the company's Founder, Sammy Djafer.

Nevertheless, many other business operators – including Jeff Hoffman, Managing Director of Wayfarer Points, a business gamification specialist, and Anna Zeies, Founder of Pinacotheca, a creative arts promotion agency – said they believed resilience to be the defining characteristic of Hong Kong‑based start‑ups. At present, they have little doubt that the city will recover and, once again, thrive – especially if the government and the private sector can work in tandem to ensure that is the case.
Author Henry Dalziel is the Founder of Growth Hackers Hong Kong.
Related links
Growth Hackers Hong Kong
HKTDC Research