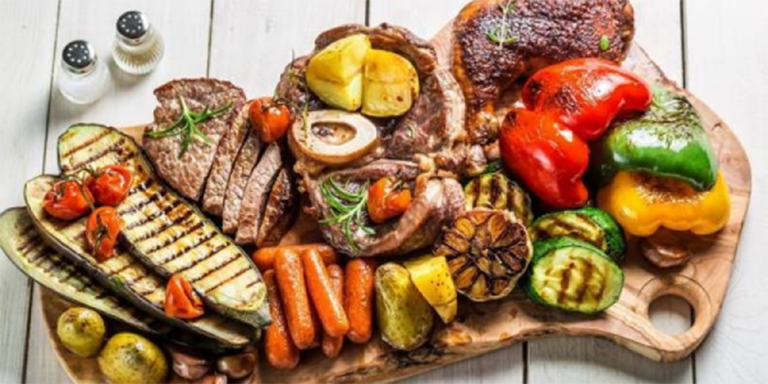 https://hkmb.hktdc.com/en/1X0AKKSK
Innovative restaurants send work home
Hong Kong has long been known as a foodies' paradise but a dearth of overseas visitors and social-distancing rules during the COVID-19 outbreak have kept many gourmets at home.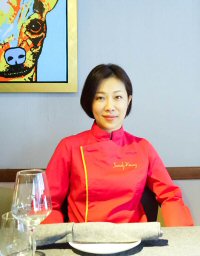 Innovative food and beverage (F&B) have adapted to the situation, however, revising their business models so they can continue to indulge Hongkongers' love of fine dining.

Former finance executive-turned chef Sandy Keung is one. Having left her corporate career to apply the classic cooking skills she learned in a French restaurant in Vietnam, Hong Kong-born Ms Keung has run fine-dining restaurant TABLE in Sheung Wan since 2014.

Her second business, Good BBQ, operating a chain of responsibly prepared Cantonese siu mei (roast meat) takeaway outlets in Hong Kong, already had a cook-at-home meal kit sold in supermarkets. COVID-19 social-distancing  restrictions – most of which have recently been eased – provided the impetus to extend this service to items on TABLE's menu.
Homebodies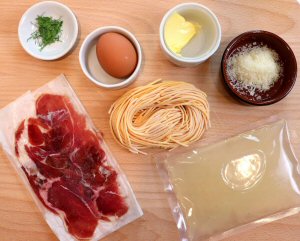 "With this virus, even though high-end places are offering discounts, people are not going out," Ms Keung explained. "It's a real health issue, and socially maybe uncool to go out together."

TABLE's focus on fresh ingredients featuring live, clean-environment seafood served with a lot of attention to presentation means its dishes would not work as takeaways. However, Ms Keung noticed that cooking and entertaining at home had become a trend among her clientele.

"When I looked at the Facebook pages of my customers, I saw that instead of pictures of them in a corporate environment, many were in their kitchens, wearing a chef's jacket," she said.

Ms Keung came up with the idea of preparing meal kits with measured ingredients, along with recipe cards and video tutorials, for her customers to cook at home. Current choices include six or seven different pastas, a main course of meat, and a number of seafood starter items. "We are in the process of adding more," she said.

In preparing the kits, the celebrated chef picks out items from TABLE's current menu that can easily be replicated at home. However, much of the vital preparation of ingredients – such as the time-consuming making of stock - has been done in the restaurant kitchen.

"Everything is prepared ahead apart from last-minute assembly," she said.

Customers can either collect kits from the restaurant or have them delivered.

The service is a pilot programme but Ms Keung believes it may be extended beyond the pandemic. "Many people enjoy fancy cooking as a hobby and we can provide them with high-end ingredients you can't buy in a supermarket – such as sushi-grade Hokkaido sea urchin, and Italian fresh fish maw," she said .
Burger flipping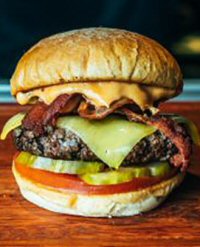 Popular burger joint The Butchers Club has been selling its cook-at-home Ultimate Burger Pack for a couple of years now. but Manager Ricky Lai said demand had ramped up since stay-at-home recommendations were enforced.

The pack contains four dry-aged beef patties, four buns, cheddar cheese slices and bacon. An online tutorial gives step-by-step instructions for cooking and assembling the burgers.

Mr Lai said the super-decadent burger "is a breeze to make and will impress your family and friends like no other".

"The Butchers Club online store is able to deliver quality butchery products to our customers' homes, thanks to Hong Kong's wonderful logistic partners," he said.

Meanwhile, Buonissimo Hong Kong, an online grocery store for gourmet Italian food and wine has added ready-made packages making it easy for customers to entertain at home. These include a barbecue party box for six people (main picture) and a weekend grocery box designed to let the family eat without leaving home.

Business Development Manager Alberto Farnetti said the family-owned business launched the personally tailored packages to meet customer needs during the coronavirus outbreak.
Growing trend
Expecting the cook-at-home trend to gain momentum, the company is also developing a suite of online recipes, tutorials and videos which tell the stories behind the products, "connecting our customers to the real value of the product".

Mr Farnetti said these upcoming initiatives tap into Buonissimo's expertise in sourcing affordable, quality imported produce and wine.

"Customers appreciate the variety in our selection of fresh produce shipped weekly from Italy. Together with meat and wine choices, this makes for a wonderful combo," he said.

The coronavirus "has pushed us to find new ways to answer the new needs of our customers", he said, adding that the last month had been "intense" in terms of increased demand. Home delivery or a pick-up service is available.

Now in its eighth year in Hong Kong, Buonissimo's business continues to build despite the challenges of recent times. Mr Farnetti said the city's excellent logistics and efficient supply chains helped make this possible.

Gourmets will head for the Hong Kong Convention and Exhibition Centre later this year for the HKTDC Food Expo, organised by the Hong Kong Trade Development Council, from 13 to 17 August. Those interested in a digestif (or aperitif, for that matter) can follow the food expo up with a visit to the HKTDC Hong Kong International Wine & Spirits Fair from 5 to 7 November.
Related links
Buonissimo
Table
The Butcher's Club
Catering Services
Food & Beverages