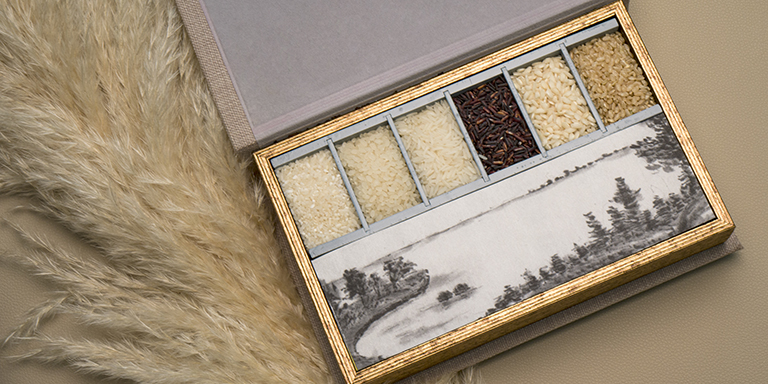 https://hkmb.hktdc.com/en/1X0AKKOO
Fine dining embraces changes
Michelin-starred Hong Kong chef Vicky Lau explains why she is hopeful for fine dining's future.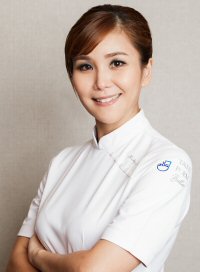 Named Veuve Clicquot Asia's Best Female Chef in 2015, chef Vicky Lau runs a Hong Kong restaurant that has been awarded one Michelin star every year since 2013. The graphic designer-turned-chef opened Tate Dining Room in 2012, serving an eclectic mix of French and Chinese cuisine. A graduate of the Le Cordon Bleu cooking school in Paris, Ms Lau acknowledges the COVID-19 outbreak has been a challenge for her business but she remains upbeat about the future of fine dining in the city. She is also confident that more women can join this refined, yet distinctly competitive, offshoot of eating out.

Your single-ingredient-focused Saturday lunch menu at Tate Dining Room has had themes of eggs and rice (main picture) so far. What inspired this approach?
In order to study something in depth, it's always a good idea to focus on a specific topic. Working with a single ingredient encourages you to research its history and how the ingredient has evolved. We tried to explore the unique flavours and textures of each ingredient and are keen for guests to appreciate specific ingredients. In the coming months, we will showcase others, including tea leaves.

COVID-19 limiting measures the government introduced included limiting restaurant occupancy to 50% and keeping 1.5 metre spaces between tables, among other regulations. How did you cope with this?
We are all creatures of habit and change is hard. The world as we know it is shifting, some restaurants will shut and some will alchemise and adapt. We've stayed positive because we believe gastronomy is an important part of our culture here in Hong Kong, and that people continue to look for unique experiences to break their daily routine.

How has your culinary approach changed over the past eight years since opening Tate Dining Room?
I've been giving more and more support to local farmers and steadily incorporated more local produce on my menu. Globalisation must go on pause, and we should source more closer to home and support local farmers.

You received your Michelin star back in 2013. Was that a gamechanger?
For sure it helped in terms of giving ourselves confidence, and it's also quality assurance for our guests. Ultimately, I believe Michelin is here to help business.

Most fine-dining chefs are male. How can the industry encourage more women to pursue this career?
Yes, there are only a few female chefs in the kitchens in Hong Kong. This could be due to the fact that chefs aren't valued for their craft, or because women are discouraged to pursue this career because of the physical conditions of working in a professional kitchen.

Over the last few years, though, I've seen some changes in Hong Kong. Chefs are now being recognised and appreciated for their work thanks to an increased number of awards. I've also seen more female chefs working in traditional Chinese kitchens, and at Tate, we have a female to male ratio of 3:1. To encourage more women to join the industry, we have to change people's perception of chefs.

Has your degree in graphic communication helped shape your culinary career?
My background in graphics has helped me to redefine my style of plating. I like to create beautiful things, and each dish is like presenting a gift. I like my guests to receive each dish like a present before they eat it.

Why is Hong Kong a good place to be a chef?
Hong Kong is where I grew up and I have a lot of memories rooted in this place. There are a lot of resources here, and plenty of inspiration to help me design my menu.

Will fine dining ever return to normal or has the pandemic changed it forever?
Fine dining has evolved over the years – it is not only about formality and starched tablecloths but also a celebration of passion and [savouring time with] loved ones. Fine dining has also helped chefs think how far we can push a dish in terms of art, craft and science. It's important to keep pushing the boundaries so we can continue to evolve.

Hong Kong foodies can find out all about innovations in the city's gastronomic scene at the HKTDC Food Expo, organised by the Hong Kong Trade Development Council, in August.
Related link
Tate Dining Room