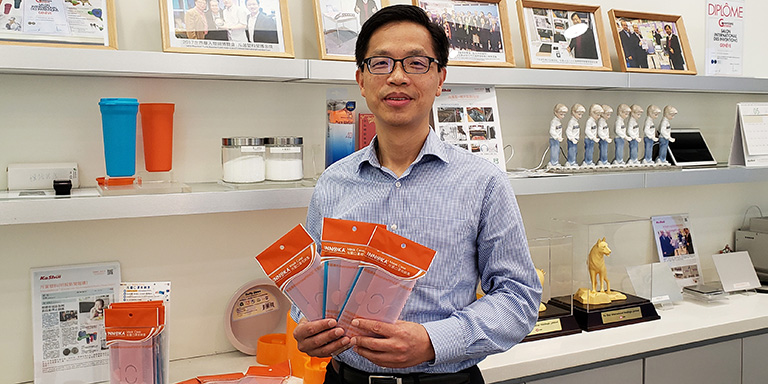 https://hkmb.hktdc.com/en/1X0AKKA2
Innovative technology keeps bacteria at bay
As demand for PPE jumps, a Hong Kong firm develops a plastic film that shrugs off germs.
A scramble for medical personal protective equipment (PPE) has been a hallmark of the COVID-19 outbreak worldwide as supplies have quickly run short. Many manufacturers have successively invested in ramping up or commencing production of various types of protective gear. A wide range of products advertised as having anti-microbial properties are on the market, with innovative technologies being used to develop face-mask storage sleeves, protective films and reusable masks to help fight the epidemic.

Among these is a Hong Kong-developed germ-repellent technology that works on plastic surfaces and can be applied to a range of PPE. Developed by Ka Shui International Holdings, the microbeFENCE® technology stems from the company's 2015-launched collaborative research with the government's Nano and Advanced Materials Institute.
Award winner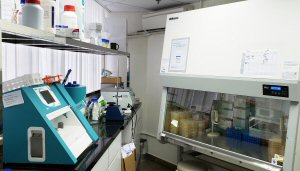 "Plastic sterilisation technology has a long history but repelling bacteria is a new concept," said company CEO Godfrey Leung (main picture). "It prevents bacteria from attaching to plastic surfaces through repulsion and thus reduces bacterial growth."

Explaining the difference between germ repulsion and sterilisation, Mr Leung said traditional anti-microbial products often use bactericides, such as silver ions and Triclosan, which are released steadily into the air to kill bacteria on surfaces. However, these chemicals may contaminate food and enter the human body, or result in resistant bacterial strains, sparking controversy over safety. On the other hand, MicrobeFENCE® prevents bacteria from sticking on surfaces without killing them, he said.

Supported by the Enterprise Support Scheme under the government's Innovation and Technology Fund, Ka Shui established a laboratory in Hong Kong in 2018 to develop bacteria-repellent formulae. Experiments, production and testing were all conducted in Hong Kong.

The technology has won many accolades worldwide, including the Gold Medal at both the International Exhibition of Inventions Geneva and Chinese International Invention Award in 2017. It was also patented in the United States in 2018. Ka Shui and international standards organisation ASTM are jointly establishing a standard for testing bacteria-repellent plastics, which is expected to be officially released by the end of this year.
Hygienic, environmentally friendly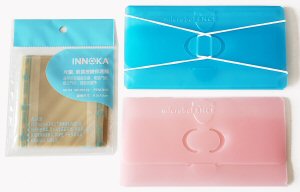 Amid the COVID-19 outbreak, with face masks in short supply and being reused, Ka Shui applied the bacteria-repellent technology to epidemic-prevention products, such as the INNOKA bacteria-repellent mask case.

"Our mask cases are made using our patented germ-repellent plastic technology and have the US Food and Drug Administration food-grade certification. They do not contain heavy metals, fungicides, bisphenol A or other harmful substances, and can be used safely," Mr Leung said.

The plastic surfaces repel as much as 99.8% of bacteria, according to the company. Rinsing the case with clean water is all that is needed after use, making the material environmentally friendly and capable of long-term protection. As a result, the case does not contaminate the masks kept inside.
Mr Leung said the mask case market is competitive, meaning price needed to be attractive in addition to offering high quality. At present, the mask cases are promoted through online sales channels and almost 10,000 units have been sold in less than a month since their launch. The products will later be sold at physical stores in Hong Kong.

The firm has also launched a protection film for equipment with multiple users, such as control buttons and touch keys in lifts and on building intercoms, password lock keys, door handles and flush switches. Since such heavily used devices have high cross-infection risks, copper ions are added to the bacteria-repellent plastic for sterilisation effect. The film surface can achieve a 99.8% bacteria-repellent and sterilisation efficacy with water cleaning alone, dispensing with the need for frequent disinfection. The film is made from environmentally friendly and wear-resistant plastic, which is suitable for touch buttons.
Mr Leung said the firm will roll out next month an eco-friendly germ-repellent-plastic reusable mask, equipped with a replaceable, environmentally friendly filter with a bacterial filtration efficiency of over 98%. When discarded, the filter continues sterilising for 24 hours, reducing environmental contamination.
Expanding market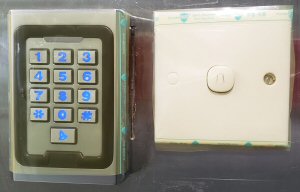 Mr Leung said the company aims to expand into the Mainland China and US markets for its germ-repellent-plastic products by introducing a series of items shortly to help fight the pandemic. For the long term, it is looking to work with partners to extend its product range to such items as medical and healthcare equipment, covers for phones and electrical appliances, kitchenware, pet food utensils and make-up tools.


The group has cooperated with the Hong Kong Trade Development Council (HKTDC) for many years and participated actively in various exhibitions for business expansion. It plans to take part in the Summer Virtual Expo on the HKTDC's online marketplace, hktdc.com Sourcing, in June.

"I believe that through the Summer Virtual Expo we will be able to find more international business opportunities and potential partners, and to promote new products that use the microbeFENCE® technology," Mr Leung said.
Related link
Ka Shui International Holdings
Medical Supplies & Medicine
Health & Beauty