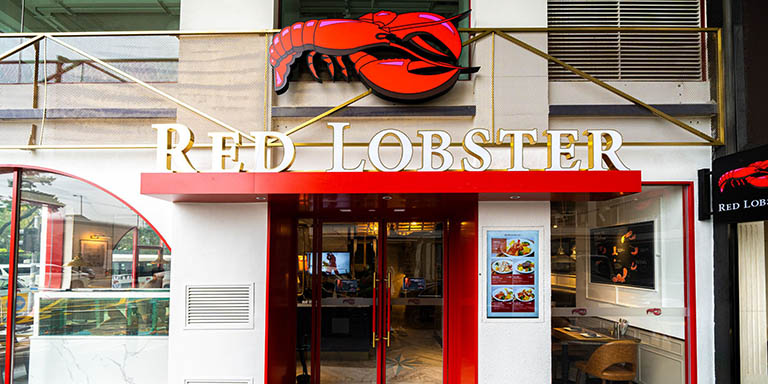 https://hkmb.hktdc.com/en/1X0AKK93
US seafood chain grasps opportunity
A well-established American eatery believes it has picked the right moment to set itself up in Hong Kong.
Some people might consider the past year as a risky time to start a business in Hong Kong but the man who brought United States restaurant chain Red Lobster to the city thinks otherwise.

David Martin, Chief Operating Officer at FWM Group – a restaurant operator focused on the region and headquartered in Hong Kong – sees the confluence of factors which has slowed economic growth in the city and elsewhere as an opportunity to enter an important market.

Red Lobster's opening in Causeway Bay in November 2019 was FWM's third collaboration with the iconic, 52-year-old market-leading brand. The Causeway Bay launch followed openings in Shanghai in December 2018 and Beijing in May 2019.

Mr Martin said Red Lobster has a long-term vision to grow in Greater China, adding to the chain of 750 restaurants it operates in 11 countries. Hong Kong, he said, is an important step in that journey, and when business conditions began tightening last year, the company made its move.

"We're very opportunistic," he said. "We knew Hong Kong would be an important market for the expansion of Red Lobster in Greater China, and this decision has worked out very well for us."
Focus on seafood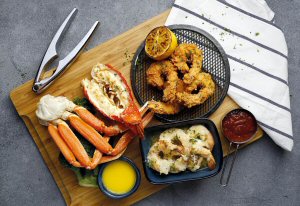 Since its establishment in 1968, Red Lobster has sourced its signature seafood in ways that are traceable, sustainable, and responsible, Mr Martin said. As a founding member of the Global Aquaculture Alliance, the company helped establish guidelines for industry best practices, and has spent decades building personal relationships with suppliers who share its values.

This has allowed the company to source the best-quality seafood with economies of scale, and pass those savings on to customers, Mr Martin said. That value proposition has enabled the brand to thrive through good business times and bad, and is especially relevant during these more austere conditions.

"For any F&B [food and beverage] operator eyeing global market share, you have to be in Hong Kong – that is a given," he said. "The volume of people (usually) coming through Hong Kong is incredible, and on top of that is the city's population of sophisticated, world-travelled consumers."

Diners have become more mindful of spending and price-conscious.

"In the current economy, consumers want the security of knowing what they're going to get. A brand gives that assurance of consistency," he said.

Recognising this, prices at Red Lobster's Hong Kong outlet range from HK$318 (about US$41) per person for a full seafood platter to set lunches starting at HK$78.

Mr Martin is confident the brand has launched in Hong Kong at the right time. "For us, it was a conscious decision," he said. "Hong Kong does not need another three Michelin-star fine-dining restaurant. There is a gap in the market for good quality seafood at great prices, and we can offer that by sacrificing margin for volume."

However, Mr Martin also believes having a Hong Kong-based partner is essential for overseas companies looking to tap the market in Hong Kong and Mainland China.

"It would have been very hard for Red Lobster to manage that without local knowledge of things like human resources matters, the availability of suppliers, flavour profiles of the Hong Kong consumer, and daily operations," he said.

As joint-venture partner for a number of successful restaurant brands, FWM, established in 2015 and with bases in both Hong Kong and Shanghai, trusts it is able to bring that expertise to the table.
Related links
FWM Restaurants
Red Lobster
Hong Kong
Mainland China