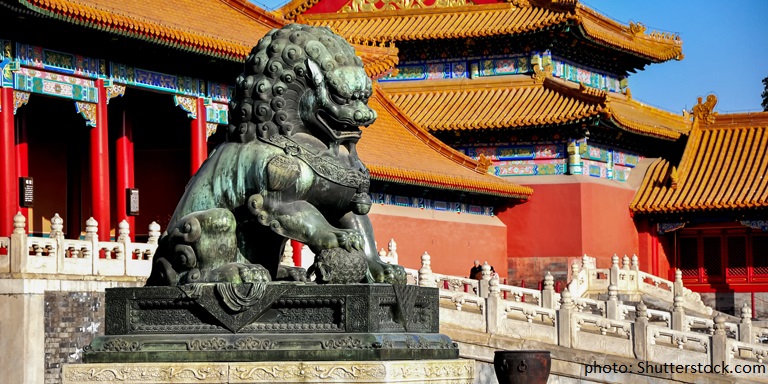 https://hkmb.hktdc.com/en/1X0AKIVN
Travel curbs eased
Success in the fight against COVID-19 is paving the way for increased travel between Hong Kong, Macao and Guangdong, and reviving Mainland China's tourism industry.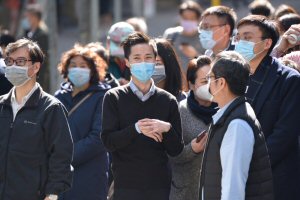 Seamless travel between Hong Kong and Mainland China has for a long time been critical in the city's success as a gateway between the mainland and the rest of the world, making it a fulcrum for both the Belt and Road Initiative and the Guangdong-Hong Kong-Macao Greater Bay Area. For more than two months this role has been digitised since travel between the mainland and Hong Kong was tightly restricted as part of measures to control the COVID-19 outbreak, with all arrivals needing to be isolated for two weeks.

The mainland has also heavily restricted local travel for most of this year, effectively putting its burgeoning domestic tourism industry on ice. But success in controlling the outbreak has led both Hong Kong and the mainland to loosen curbs on movement, which includes permitting a degree of travel between the two and commencing the revival of the mainland tourism industry.

The Hong Kong Special Administrative Region Government has announced that it will permit virus-free business owners and managers - as well as those providing or receiving nursery, kindergarten, primary or secondary education - travel between the two without having to undergo two weeks' quarantine. All those wishing to cross the border without undergoing quarantine will have to register with the government.

Authorities also announced that the Director of Health could, when appropriate, cancel the quarantine orders against people arriving from the mainland or Macao if they can fulfil certain criteria (including producing certificate on the completion of quarantine of not less than 14 days in the mainland or Macao) and are tested negative for COVID-19. The government is discussing with relevant authorities on the measure. At the initial stage, the measure seeks to facilitate the joint prevention and control efforts of COVID-19 with Guangdong and Macao authorities. Details of the arrangement, including the exact date of implementation, have yet to be announced.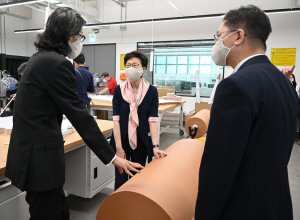 Underlining progress towards the opening up of physical travel between the three components of the Greater Bay Area, the Chief Executive of the Hong Kong Special Administrative Region Carrie Lam told Hong Kong newspaper Ta Kung Pao early this week that Guangdong, Hong Kong and Macao hoped to reach arrangements within the month to simultaneously relax their travel restrictions and allow people who meet specific cross-border requirements and test negative for the COVID-19 virus test to travel between Hong Kong and the mainland without undergoing mandatory quarantine.

The mainland's official Xinhua news agency has reported that, as the COVID-19 outbreak in the mainland subsided, authorities had reopened most of its scenic attractions and a large number of tourists had returned to popular sites during the May Day holiday season. The mainland saw nearly 104 million domestic tourist trips in the first four days of the five-day May Day holiday season. And domestic tourism revenue generated during the period was Rmb43.23 billion (US$6 billion), according to China's Ministry of Culture and Tourism.

In the first three days of the holiday, Beijing's 124 major tourist attractions received more than 1.89 million visitors, Xinhua said, up 58.5% compared with the three-day Qingming Festival holiday in early April.

In Shanghai, 130 main tourist attractions received more than 1 million visitors in the first two days of the May Day holiday, according to the Shanghai Municipal Administration of Culture and Tourism. Shanghai has since partly re-opened its Disneyland theme park - the first Disneyland in the world to resume operations following the COVID-19 outbreak.

In Beijing the Palace Museum (main picture), also known as the Forbidden City, was partially reopened in May after more than three months of closure. Visitors need to make advance reservations online and the number is capped at 5,000, Xinhua reported. The museum's online booking system said all 25,000 tickets for the five-day May Day holiday period were snapped up within 12 hours.

People from low-risk regions of the mainland are not required to stay quarantined for 14 days upon arriving in Beijing since the capital lowered its level of novel coronavirus emergency response from the highest to the second-highest on 30 April, Xinhua said.

Related link
Coronavirus information
Hong Kong
Mainland China