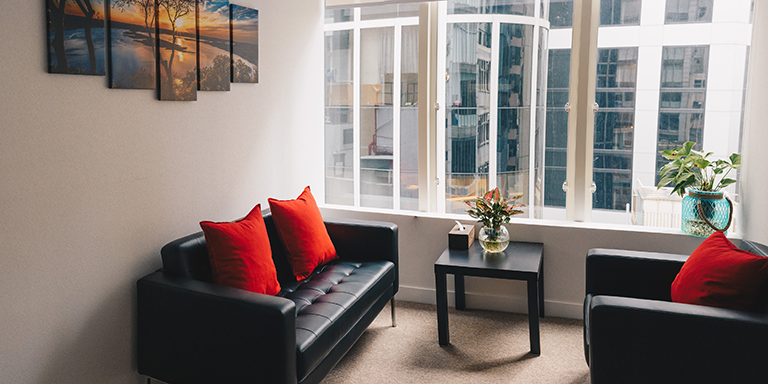 https://hkmb.hktdc.com/en/1X0AKI0I
Virus takes toll on minds
A mental-health clinic sees demand rise as a result of fallout from the COVID-19 outbreak and resultant control measures.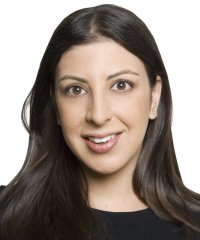 Living through a pandemic can play havoc with your mental health, as social isolation, stress and infection worries take their toll. Talking to someone from outside your network of family and friends can help, says Dr Sharmeen Shroff, a clinical psychology professional and owner of Hong Kong's Central Minds clinic, who recently gave an online talk for the City Mental Health Alliance on handling the grief people feel when losing control of old routines during the COVID-19 outbreak.

Dr Shroff has seen a 15% increase in business over the past few months and is continuing to offer therapy and counselling sessions online. In addition to individual counselling, the clinic offers online mental health training to corporate clients.

How have you amended your services during the COVID-19 outbreak? What challenges have these changes brought?
We're still offering pretty much everything to clients, but we've just put our services online. Not being able to do face-to-face sessions has definitely been a shift for us. But these are uncertain times, and we want to let our clients know we're there for them.

A lot of cues that you look out for in sessions are non-verbal, and it's difficult to pick up on those online, so we've had to hyper-vigilant. Then of course it's harder to comfort someone when you're not in the same room.

For the corporate training online, I thought it would be difficult to hold people's attention over 90 minutes, but it's worked out well. Some people feel safer online rather than sitting next to someone in a room. Some clients want to transition to online therapy – they feel more comfortable. Plus if you're doing therapy online, there's less time pressure as you don't have to travel to and from the clinic.
 
How are clients finding the online therapy sessions – do they miss face-to-face sessions?
Some do, yes. Around 35 of our clients have said they will wait to come back to see us in the clinic. This may be due to factors such as not having any privacy in their home [to conduct a session].

How much has demand risen during the outbreak, and has there been more demand from certain groups?
Yes, absolutely, the admin team have reported there's been a 15% increase. The referrals are not directly related to the virus, so it's not the focal point. But we are seeing people seek help for secondary mental-health issues because of the virus, like couples wanting to work on their relationship.

How has your service changed since the coronavirus outbreak – are you seeing more people who are concerned about obsessive compulsive disorder habits like washing their hands too often, or overdoing it on their cleaning routines at home?
In Hong Kong, that's not been as much of an issue as the city already has good cleaning regimens in place. But generally, there's been an increase in anxiety and depression as people battle with isolation, loneliness and grief. As some of our clients are expats, they are concerned about family overseas more than their own health.

What is the biggest challenge for us all from a mental health point of view as we try to adapt to this new normal?
It's the lack of routine that most people are struggling with – as humans, we are not hardwired to cope with such uncertainty. Recreating that routine when we are sitting at home can be extremely difficult as there's a disconnect. But social distancing doesn't mean emotional disconnection. We have to remind ourselves we can still reach out for help and don't have to feel isolated in our homes. Just getting dressed every day, sitting in the same space to check emails, making time for a lunch break and doing some exercise can all help. Schedule an hour for exercise on your calendar, as you would if you were meeting a personal trainer.

How is Hong Kong dealing with its collective mental health at the moment?
I think there are quite a lot of things being done – organisations like Mind Hong Kong and Care for All are doing their part. We need to broach the topic of how to access mental-health services more. We've been focusing on containing the virus, and haven't hadn't had the chance to see how the pandemic has affected mental health. But there will be more mental health considerations, as people have lost loved ones or undergone a lot of stress, like front-line workers. We need to think about flattening the curve of our mental health, not just the virus. People are dealing with loneliness, health anxiety and uncertainty, then there's job instability and the economic downturn. We have to make mental health a priority and make it more accessible.

How do you plan to enhance your services in the next 12 months?
We will continue to adapt as necessary and hopefully be able to assist even more corporates with their employees' mental and emotional wellbeing. We currently have clients in the financial, legal and aviation sectors. The world is beginning to realise that mental health is just as important as physical health.
Related link
Central Minds