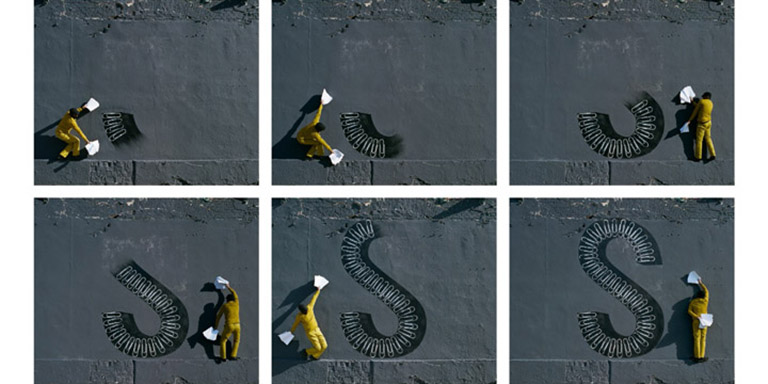 https://hkmb.hktdc.com/en/1X0AKFYT
Gallery director goes digital
Offering potential clients a viewing experience is a critical part of the art business, and a Hong Kong exhibitor has taken the experience online.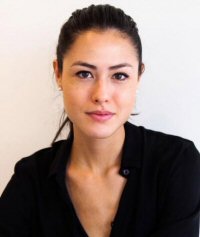 As the COVID-19 outbreak is forcing numerous fairs and exhibitions to be cancelled or postponed, the art world, like most other industries, has come to a standstill. Undeterred by this unprecedented turn of events, many art events and galleries are debuting online exhibitions, where viewers can examine paintings and sculptures in great detail and find out more about the artists' inspiration.

One gallery embracing the trend for online viewing is Lehmann Maupin Hong Kong, which recently launched an online viewing room of its show featuring South African Robin Rhode (main picture) and Jamaican-born Nari Ward, whose large-scale installations are steeped in socio-political subtext. The arrangement offers an enhanced digital companion to the physical exhibition, which is on until 16 May, says Shasha Tittman, Director of Lehmann Maupin Hong Kong.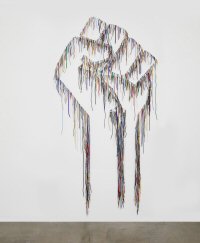 What measures do you have in place to keep guests safe at the gallery?
The safety of our staff and visitors is of the highest priority. We are accepting visitors in groups of three or less, and asking those who enter to wear masks, as do our staff. The gallery should always be a quiet and safe space to see art in your own time, and we are so grateful we can still offer this to the public in Hong Kong.

How did you overcome the challenges setting up this online gallery?
Fortunately we had our viewing room set up on the website already and were able to learn from past exhibitions to build the current one quite quickly. A huge advantage was to have the exhibition physically installed in our Hong Kong space. Robin Rhode and Nari Ward's works are quite sculptural, and we knew that added virtual reality (VR) tour documentation, videos and a lot of photography were required to bring them to life online. In our future viewing rooms, we will be exploring augmented reality (AR) technology for when it's not physically possible to install an exhibition.

How did you set up the first joint exhibition for these two artists?
It was really enjoyable for both artists to work together with us on this exhibition and viewing room. The works naturally complement each other and both artists activate the wall as a physical space and a surface for individual and cultural expression. It was an interesting challenge for our team to bring a new dialogue between the works online, which was developed into a video walkthrough tour of the exhibition by our Curatorial Director Anna Stothart.

Once things have returned to normal do you expect online viewing rooms to remain important? If so, how will you develop them?
The technology was always there but the need wasn't. I'm interested to see how this period of time will change how art is seen – and whether these changes are temporary or permanent. The need for it is clear, and with the art world forced to adapt across the ecosystem, this will be a part of the future as technology continues to advance.

As social distancing ramps up, how else, besides online viewing, can galleries and exhibitions keep clients interested in art and artists?
There is so much text that shapes the history of art, art production, ideas and contemporary issues. In addition to seeing art online I think there is going to be a lot more reading. There is so much literature out there to inform how an artwork is seen.

How does Hong Kong engage with online art compared to other markets, particularly New York and Seoul, where you also have galleries?
I don't see online engagers as being limited to any region. Perhaps it's more generational or demographic. The beauty of developing these online viewing rooms is that they no longer have to be limited to any physical gallery space. The possibilities are endless in what kind of spaces we can construct to view the artwork, and they can be seen by anyone.

To what extent has the COVID-19 outbreak affected your business? What are the reasons you are staying positive?
For the time being, international travel and art logistics have been brought to a standstill. Art Basel Hong Kong was cancelled this year. Social distancing has hugely impacted the normal way of doing business. However, our relationships with artists and collectors remain strong, and we are grateful for all the technology we are offered to continue these conversations virtually, positively, and continue our plans for the future.

Can the art world recover from the effects of restrictions on socialising?
Yes it can. We're already seeing it with global Zoom meetings, conferences, more phone calls, and a beautiful virtual community that has blossomed on Instagram and social media. I think we're going to see a recovery quite quickly, as soon as it's possible to put on an international art fair.

When things hopefully return to normal later in the year, do you plan to make up for lost time due to social distancing measures by hosting more events than usual?
Regarding future exhibitions, it's not so much about quantity as it is about quality and timing. We're definitely ready to get back to the original pace of the art world, but cannot assume that the market and landscape will be the same. We're ready to adapt. I'm really excited to see what kind of artwork comes out of this period of solitude for our artists.

What is your focus for the rest of the year?
We are programming an entire year of online exhibitions, each of which will be tailored to best suit our clients' and artists' needs. We are also finding alternative platforms or schedules to continue with our global exhibition programme. Short term, it's to ride this wave with our greater community and safely get to shore, together.
Related link
Lehmann Maupin